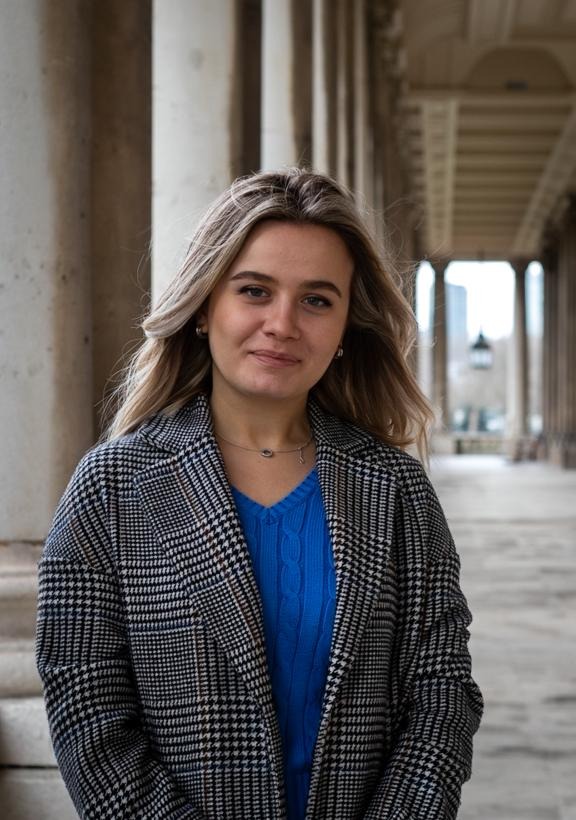 How would you summarise your placement role?
My placement role at IBM has been a mixture between a finance and business management role. I assisted Sales to manage and track various acquisition projects, analysing dependencies, risks and writing weekly reports out to executives. I maintained and updated Acquisition Blueprints, Project Plans, Go To Market Plans. Analysed the performance of the Acquired companies against their business case targets and presented recommendations for performance improvement to business leaders. Coordinated execution of events for Acquisition Enablement sessions. Modelled a range of Financial Reports, KPI reports, Sales Control Books and Dashboards. Applied Agile and Design Thinking Methodologies into everyday working with the team of 10. Engaged in CSR activities in supporting Diversity and Equality within IBM, as well as in various giveback activities by organising and running Assessment Centres for Early Professionals.
What has been your biggest achievement or source of pride of your placement so far?
My biggest achievement has been improving and redesigning the way the team is reporting on the financial performance. I have improved the current way of reporting through using both Excel short-cuts as well as my knowledge from my degree in terms of showing the data in a more visual way.
What are the key lessons you will take away from this experience?
Emerge myself in any opportunity. Even if in doubt, never say 'no' to the opportunities that come my way.
I will figure out later how to deal with what I agreed to do. I believe this is the secret to learning and growing through experience and the key to networking and showing your capabilities.
What have you enjoyed the most about your placement?
I have enjoyed being in London. I love this city. I enjoyed being rewarded for the work I did and enjoyed having the responsibility of a full-time employee for a year. Responsibility and hard-work is being paid-off when you can see how you can contribute and bring value to the team.
What is your top tip for current students applying for placements or going through the assessment process?
Do not give up. Rejection are part of the process and part of the application and learning process. The more you do it, the better you become. I have applied for so many internships in my first year and have failed each of them. Applying for the placements in the second year has been daunting and difficult however I have become better from the practice. Use the BSEO or any help you require!
What would you tell to other students who are not sure about doing a placement?
It only benefits you. One extra year to think about the future and not worry about what will be after you graduate. A year to be employed and learn about yourself, your abilities, strengths and weaknesses and find out what you love and hate doing. It makes you stand out and shows that you are a motivated and well-rounded individual.
Do you have any plans for the future?
I have many plans for the future. I want to be working in one of the top investment banks upon my graduation. I am willing to fulfil my dream of becoming a powerful woman in banking/finance that will be sitting at the table and making decisions. I am willing to break the stereotype of the male dominated banking environment.
I am delighted to say that I had the opportunity to take a break from my studies and immersed myself in the industry that I love so much. Spending 14 months working for Fortune 500 companies like HSBC, IBM and Deutsche Bank has given me so much exposure to what working and adulting looks like. Confidence, self-esteem, work-ethics and knowledge are just a few of my takeaways. I am grateful that as a result of my placement year I managed to secure a graduate scheme. This would not be possible without the support I have received from the Business School Employability office since year one. Building a CV, Cover letter, learning what confidence is through the Workshops are just few of the things that Business School Employability office has given me. If I could do it, trust me YOU CAN DO IT TOO! - Anna, BA H Finance & Investment Banking