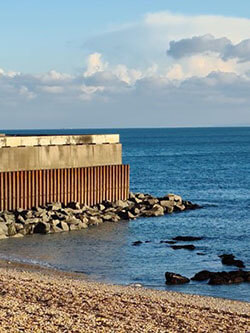 Water, Waste and Environmental Engineering MSc students are gaining advanced knowledge, insight and practical tools they will be able to take forwards into their careers after their postgraduate studies.
In a recent visit to Samphire Hoe near Dover in Kent, students undertook a site walkover assessment. Students were tasked with identifying features that would require further investigation if a training centre or educational campus were proposed for the site. The trip enabled students to learn first-hand how to make field observations.
Excellent experience of industry
Programme Leader Dr Cecilia Macleod explains that the site is a land mass that was created by excavations of chalk to mine for coal.
By examining geology, features of the landscape and indications of spills, ground contamination, surface water features and potential for flooding, they were able to prepare a Preliminary Site Risk Assessment Report. As carrying out such surveying and risk assessment is a vital part of many of the careers the group will go into, this was excellent industry experience for these Masters degree students.
The field trip was not just educational, but also gave students a chance to work together and communicate, more skills valued by employers. Cecilia adds that she witnessed students growing in self-confidence and developing skills in leadership as the day progressed.
Students also benefited from a lecture delivered by the site manager, which discussed the site's history, ecology and flood defences. Students were able to fully realise their understanding about how groundwater is affected by fractures in talk by being able to witness the fractures for themselves.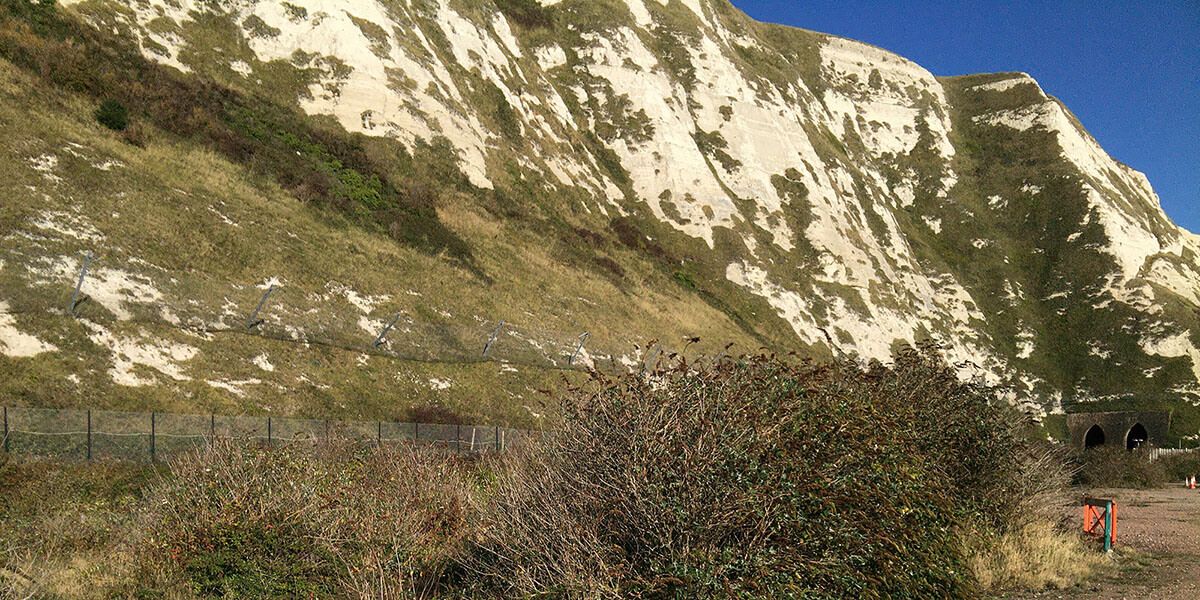 Practical as well as theory-based
This programme is not solely grounded in theory. Students are given practical tools which will aid them in their future careers.
Cecilia goes on to say that students have even more opportunities to prepare for industry through learning from external guest lectures. Professionals from consulting, contracting or government are often invited to present insights and case studies to students.
In addition, some students undertake research projects either sponsored by industry or based with an industrial collaborator who supervises the project. Students are also encouraged to become student members of the Chartered Institution of Water and Environmental Management or the Institution of Civil Engineers and engage with them.
Practitioners improve lives through innovation
Cecilia cannot stress enough how important the water industry is, with climate change expected to have a big impact on water resources and land quality. Practitioners in this area work to reduce the effects of these issues.
Water, Waste and Environmental Engineering practitioners face these issues daily, developing innovative solutions to improve lives.
Graduates could go on to work with engineering consultancies and contractors including Arcadis, Aecom, Arup, Kier Group, RSK Group, Vertase and Wood Group; government agencies such as Environment Agency and European Environment Agency, and water companies such as Southern Water and Thames Water.
Cecilia hopes that through opportunities such as this field trip, students will be inspired to use the advanced skills and knowledge they have gained to make a difference in the world.