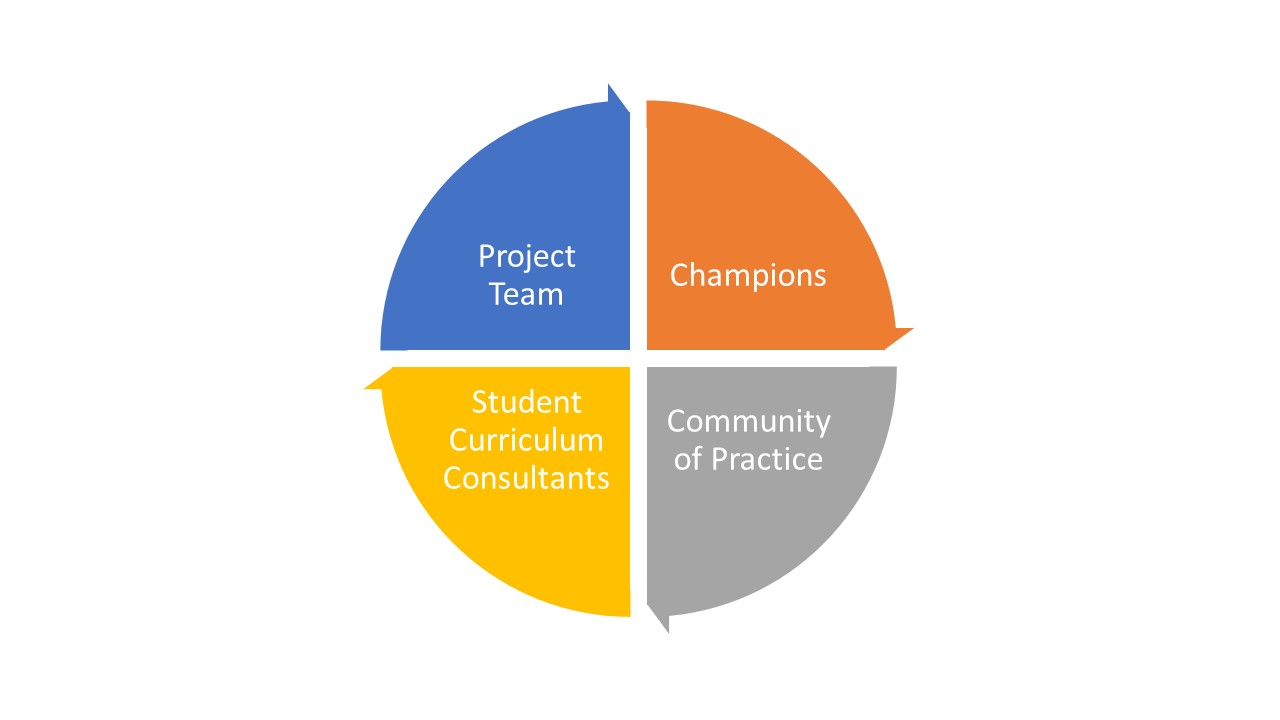 A champion for each department/school has been appointed and is trained to work with you on tackling the BAME attainment gap. They are also the first point of contact in your department if you have any questions on how to tackle the gap in your department.
Curriculum Consultants are students recruited through the Student Union with the primary aim of making the curriculum inclusive for all students. They also run projects, e.g. student exhibitions on the BAME attainment gap with the aim to raise awareness among students.
Every so often, events are organised on behalf of the Community of Practice where all members of staff are invited to attend and to learn from each other, as well as from other institutions. The Community of Practice offers staff members the space to think on how to tackle the BAME attainment gap in their area.
The aim of the project team is to ensure that staff members at Greenwich are engaged with the BAME attainment gap, so they are also available for further support or questions.