Find out about our experts, who will help you deliver on your entrepreneurial initiative.
Generator Team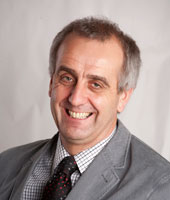 Chris Birch
Professor of Innovation & Enterprise
For the past ten years, Professor Chris Birch has worked at executive level in two universities, including Pro and Deputy Vice-Chancellor roles. Currently, he is Director of Enterprise & Innovation at the University of Greenwich Business School. His responsibilities have included research, enterprise, employer engagement, income generation, regional development, estates and marketing.
View Professor Birch's staff profile.
---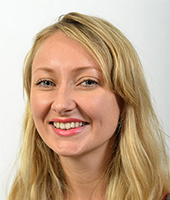 Rachel Brown
Head of Enterprise and Innovation
Rachel has been working in enterprise education since 2013, when she set up a social enterprise programme in a secondary school in Tower Hamlets as part of a community regeneration scheme. She left that position to set up the enterprise programme at Queen Mary University of London, where she co-founded InQUBEate, Queen Mary University's first start-up incubator programme, which was shortlisted for a Wharton QS Stars award for innovation in higher education.
Prior to working in enterprise education Rachel developed her entrepreneurial skills by working in product development for Pearson, developing large scale international schemes for the Caribbean schools market. Her specialist areas of advice for start ups include market research, new product development and business plan writing.
---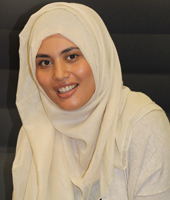 Mia Abouri
Enterprise Centre Manager
Mia is the Generator Manager, she has been working at Generator since November 2011. In her time, she has project managed several European projects relating to enterprise development and online educational platforms.
She also manages the University of Greenwich annual Enterprise and Social Enterprise challenge and is representative for external competitions. As part of this she mentors entrepreneurs and play a key role in connecting people.
---

Joao Corona
Communications Officer
Joao has a background in video production and marketing within the Higher Education Sector. Having graduated from the University of Greenwich in 2017 with a First Class in Digital Film Production, Joao has received many awards from companies such as Zeiss and the Royal Television Society for his graduate film.
Prior to joining the Generator team, Joao ran freelancing jobs as a videographer and had a variety of roles within the University of Greenwich, including being a Departmental Programme Co-ordinator and Marketing Officer, where he assisted the Generator team creating videos for the Enterprise Challenge competitions, as well as doing photography at specific events.
---

Chloe Robinson
Enterprise Officer
With experience in event planning and sales, alongside a degree in Business Studies, Chloe is the Enterprise Administrative Assistant within the Generator as well as a PA to members of the team. Chloe helps deliver the Entrepreneurial initiatives within the University across all faculties, aiming to reach as many students and graduates as possible. This includes the planning and delivery of workshops, providing online and face to face support and organising the Annual Enterprise Challenge event.
Chloe also managed the Tier 1 Graduate Entrepreneur Visa Scheme, which enabled 40 International graduates to start businesses in the UK. She has also won the Faculty of Business Staff Awards – Best Administrative Professional 2017.
---

Elaine King
Project Manager
Elaine has high level experience in organisation, planning and event management within the Higher Education sector. Elaine graduated from the University of Exeter in 2013 with a 2:1 in Human Geography (focusing particularly on geopolitics, social exclusion and Geographies of Health).
Elaine is pursuing a career in Project Management and is currently managing the project SIREE (Social Integration of Refugees through Education and Self Employment) alongside a portfolio of other projects within the Generator team. You can find out more in her LinkedIn profile.
Our Experts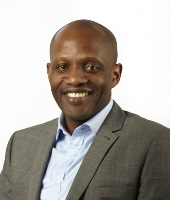 Charles Oham
Senior Lecturer in Social Enterprise
Charles is a Senior Lecturer in Social Enterprise in the Department of Psychology, Social Work & Counselling.
He joined the University of Greenwich in 2009 and lectures on the undergraduate and postgraduate programmes. Charles's other roles include research and consultancy in social enterprise and international development. He is also the sector lead for the MBA Social Enterprise route.
Charles's career in the public and third sector has included remits in regeneration and community development, social entrepreneurship, volunteering, enterprise, innovation services, community and international development.
---

David Preston
David Preston is an accomplished Director with expertise in strategy, business development, the management of change and has worked across USA, Europe and Asia. He is also a seasoned marketing executive who has held a wide range of senior management positions in his career from the blue chip IBM to 40 employees startups.
An insightful, creative thinker, David is adept at linking strategy to operational excellence and was responsible for global events marketing management at IBM in its Armonk, N.Y., headquarters. David is currently engaged in a number of consulting assignments across various business sectors, helping clients develop cohesive business strategies, go-to-market and communications plans to utilise the integration of traditional media with new online media.
---
Dr Andres Coca-Stefaniak
Associate Professor of Tourism and Events
Dr. J. Andres Coca-Stefaniak has 15 years of experience in securing research funding (mainly from the European Union) with a track record of over £2.1 million of direct funding secured for projects he then managed from start to end. Many of these projects received funding from a variety of EU programmes, including the European Culture Programme (2007-2013), Leonardo da Vinci, Interreg IVC, Interreg VA and Interreg Europe, among others.
In addition to these major EU-funded projects, Dr. Coca-Stefaniak has also delivered smaller consultancy projects for a number of local authorities in the UK, Spain and Poland as well as the UK Government's Department for Business, Innovation and Skills. Dr. Coca-Stefaniak was also formerly Programme Manager for Research, Thought Leadership and International Partnerships at the Association of Town and City Management.
View Dr Coca-Stefaniak's staff profile.
---
Dr Jin Chan
Senior Lecturer, Strategy, Operations and Systems Management
Dr Chan has about 20 years of extensive industry and academic experience across many regions globally. He holds a PhD in Management Studies awarded by Judge Business School, University of Cambridge. He also received a MPhil degree in sustainability studied under a Cambridge-MIT programme. He was a Shell-Centenary-Chevening Scholar and ESRC Cambridge Commonwealth Trust- Dorothy Hodgkin Scholar.
Dr Chan is a Fellow of Higher Education Academy of UK. Since 2001, he has involved extensively in undergraduate and post-graduate programme management and delivery in a number of universities such as University of Cambridge, Coventry University, Greenwich University and University of Malaya.
Since 1996, Dr Chan has acquired an extensive international business experience, at various senior levels, and with a good understanding of business cultures across many regions. He can speak and write many Asian languages. He has provided strategy, internationalisation and sustainability consulting to clients in China, South East Asia, Europe, and Africa. Dr Chan has experience in developing and managing multi-million projects and managed international business offices across Asia.
---
Dr Nazanin Zand
Associate Professor, Food Science and Nutrition
Dr Nazanin Zand studied for her first degree in food science and technology in 1998, in Tehran, working in the airline catering industry, developing food for vegetarians and people requiring special diets. In 2001, Dr Zand undertook the MSc Food Safety and Quality Management at the Natural Resources Institute, University of Greenwich, looking in particular at prolonging the post harvest shelf life of perishable fruits by modified atmosphere packaging. The research led to an industrial position developing new food products for young children. The role also involved the implementation of ISO standards and the introduction of hazard analysis critical control point system.
After 10 years working in the food industry within a manufacturing environment, she returned to University in 2008, to undertake a PhD to investigate the nutritional quality of commercial infant food products, in particular the impact of processing on their nutrient content and to explore methods for the optimisation of improved production methods for new food products.
Dr Zand maintains an active interest in nutritional chemistry and is actively developing new protocols for analytical based optimisations of the nutritional quality of new food products, health claims, labelling and legislation. Her research into nutritional quality of complementary infant foods has attracted national and international media attention.
---
Dr Tim Acott
Principal Lecturer, Department of History, Politics and Social Sciences
Dr Tim Acott graduated with a BSc Hons in Environmental Science from the University of Plymouth in 1989. He subsequently completed a PhD at the University of Stirling and started to lecture at the University of Greenwich in 1993. He has had numerous administrative roles while at the University of Greenwich including Director of Learning & Quality for the Natural Resources Institute. Dr Acott is currently the leader for the environment and sustainability research cluster.
His academic interests revolve around a social science perspective on environment and sustainability issues. To explore this subject area he crosses a number of subject boundaries including: environmental ethics, sustainable development, landscape, sense of place, environmental sociology, social and cultural dimensions of marine fisheries, GIS, actor network theory, hybrid geography, wildness, allotments as hybrid spaces, and qualitative research methods. In addition to his academic portfolio, Dr Acott also actively explores different environments through painting and photography.
View Dr Acott's staff profile.
---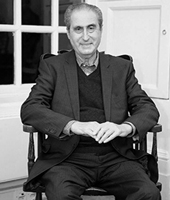 Fred Key
Fred started his career in the chemical and food processing industries, qualified to HNC Chemistry plus an endorsement in analytical chemistry by studying part-tile over seven years at the old Woolwich Poly. Since Fred speaks four European languages, he moved to the international trading of chemicals and later as the buyer and overseas manager for a large firm of international food importers, handling products from the five continents One of the brands we marketed was that of the Amoy Chinese sauces.
Fred took the opportunity of a shortage of supply of soya sauce in Europe occasioned by the Cultural revolution in China during the 1970's to develop an equivalent product from the kitchen at home and was soon having contract manufacturers producing 30,000 litres of this to supply the Unilever Group for their Vesta brand which was very popular at the time. Fred then started producing in his own factory.
Then started the development of the Blue Dragon range of Chinese condiments which you will see in supermarkets. This was followed among many other developments by Fry-Light, the 1 Cal per spray non-stick cooking oil, a patented development which is now selling some 20M cans p.a. in Britain and many overseas markets.
Fred was invited by the University to develop a course of workshops in Export-Import, which he delivers. In July 2014, Fred was awarded an Honorary Doctorate in Business Administration by the University.
---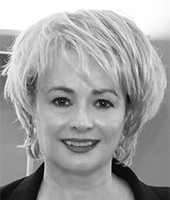 Jacqueline Purcell
Jacqueline Purcell is an experienced consultant educationalist, award winning keynote and public speaker. She's a strategist within the areas of interpersonal communication, presentation strategy and leadership. She has designed curriculum and delivered accredited Training the Trainer projects for the United Nations IRD Programme.
During her career, she has worked in the public and private sectors with world leaders, celebrities and top brands, on projects of international significance. As a Chairman of the UK Chapter of the International Public Relations Association and a judge for their Golden World Awards for ten years, she is responsible for evaluating and selecting a variety of award winning campaigns from around the world and in 2017 she is a member of the board of www.ipra.org.
Her consulting and training techniques are described as practical, entertaining and educational. She encourages delegates to explore new and more effective ways to communicate and present themselves, and to discover or enhance their speaking and presentation styles in order to increase their potential. She will inform, refresh and inspire you.
---
Matthew Housden
Principal Lecturer, Marketing and Learning Enhancement Technologist
Matthew is principal lecturer in the marketing group at the University of Greenwich, visiting professor at the Grenoble Graduate School of Business and visiting faculty at the University of Leeds Business School and Imperial College London.
He is an experienced and successful consultant and trainer of marketing personnel and has worked with companies such as Anheuser Busch, Avvio, Barclays, Barclaycard, Cadbury, Carlsberg, DAC Beachcroft, Deloitte, DHL, FedEx, Fiat, Ferrero, GUS, IBM, International Multi foods, Kraft, Miller Freeman, Microsoft, Nichirei, Olive 360, Tarmac, The London Business School, Royal Mail, Sense, Serco, Swiss Reinsurance and Wella.
He is a director of Face Value Consulting and a trustee of Montage Theatre Arts, a charity supporting disadvantaged children in SE London. In 2015 Matthew was appointed as a trustee of the DM trust, a charity that aims to raise standards in the Data driven and Digital Marketing industry. He is a member of the Institute of Direct and Digital Marketing (IDM) education council and a member of the qualifications advisory board.
---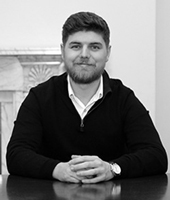 Michael Eborne
Michael is a Project Engineer at P3P Partners. He graduated with a BEng (Hons) in Mechanical Engineering.
He is also a member of the Institue of Mechanical Engineers (IMechE) with experience with developing Renewable Energy, Combined Heat and Power (CHP) and Energy from Waste projects. Specific areas of work included Engineering and technical feasibility, building business cases, project management, financial analysis and developing commercial relationships. Prior to this his career started out in a number of sales roles where he gained experience in business development, client relationship management, negotiation and pitching.
---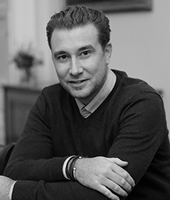 Mike Orchard
As founder and Chief Energising Officer of Skills Hive, Mike is empowering a collaborative network of entrepreneurs, freelancers and free-thinkers to change the world of work forever!
By applying Agile and Lean principles to establish simple systems and processes, he has helped thousands of people and businesses get value from their flexible working model.
---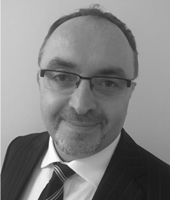 Peter Murphy
Holding an MBA from Warwick University in the UK, Peter Murphy has more than 20 years' experience in commercial directorship and the ability to influence organisational strategy.
Having worked throughout the UK, Middle East and Brunei, he has a track record of implementing high profile, high value defence projects and has delivered work for clients around the world in the logistics, telecom and energy sectors.
---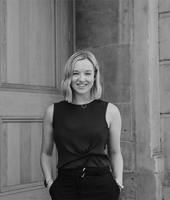 Juliet Tripp
Juliet Tripp currently works as a Events Manager at Chemical Watch. She graduated from University of Greenwich with BA (Hons) in English Literature and Drama. She has over six years of experience working in Events Management. In her current role she is planning and running international conferences and events in the US, Asia and Europe.
Juliet is also currently gaining a further postgraduate qualification in Events Management with The Event Academy, and has a blog (www.juliettrippevents.com) where she write about many different aspects of the industry and in particular a series on Inspirational Women in the Events Industry. Her experience so far has had her run events on all scales – from corporate conferences to star studded awards ceremonies, charity music events to receptions at royal palaces.
---
Trevor Goul Wheeker
After graduating in International Marketing at Thames Polytechnic (a forerunner of Greenwich University), Trevor followed a career in B2B marketing with Brent Chemicals International Plc and International Biochemicals Ltd, before joining Unilever subsidiary, Lever Industrial Ltd. Lever gave Trevor the opportunity to progress into general management and gain M&A experience, which he put to further use in strategic planning and turnarounds as Chairman, CEO, MD or other senior executive and non-executive positions at Gestetner Plc, Hammicks Bookshops Ltd, Knowledge Support Systems Plc, WH Smith Plc, Reed Health Group Plc, Haven Books Ltd and Green Star Media Ltd. Having spent the last 20 plus years in the book industry, Trevor, is currently the Chairman of Blackwell Limited – Blackwell's is the UK's leading supplier of academic books.
Trevor served on the council of the Booksellers' Association for nine years, during which, he is proud to have inspired the first World Book Day celebration in 1996 and received two British Book Awards for Marketing and Services to Bookselling. In 2012, he was appointed Chairman of the Business School Advisory Board at the University of Greenwich, who generously awarded him with an Honorary MBA in 2015. Trevor believes the primary role of the Advisory Board is to provide life and career enhancing opportunities for Greenwich students by leveraging the Board's extensive network of professional contacts. He stood down from the Board in 2017.
---
Victor Newman
Victor Newman is an Industrial Fellow at the University of Greenwich Business School, Chief Innovation Officer at the Milamber Group, and Executive Chairman to Beneficial Environments.
His former roles include Head of Innovation Strategy and Economics at Innovate/UK and Chief Learning Officer to Pfizer's global research and development operation. He is a Visiting Fellow and Professor to several universities on the subject of strategic knowledge management, leadership and Innovation.
He has undertaken consulting work for Deloitte, the Financial Services Authority, British Council, UEFA, regulatory, financial services, biopharmaceuticals, foreign government national innovation development strategies, manufacturing and telecoms. Victor has also led successful initiatives for establishing collaborations with entrepreneurs and small to medium-sized enterprises. He also contributes to several leadership development programmes.
Victor has been featured in the Wall Street Journal, contributed to the Harvard Business Review, and is on the Advisory Board for several organisations. He is the author of Made to Measure Problem Solving and his Knowledge Activist's Handbook from Capstone/ Wiley & Sons has been cited as the "best management book within the last ten years".
Victor is the inventor of several innovation techniques, including: SPIL (Snapshot Profile Innovation Leadership), Predator, Baton-Passing, Smart Failure, Breakout Benchmarking, Behavioural Literacy, VMOSEEM3, Process Leadership and the Mind Fit Footprint engagement diagnostic.
---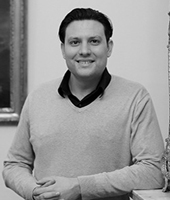 Warrick Harniess
Warrick Harniess began his career at Pearson Education where he:
Built two online learning ventures
Pioneered a digital marketing strategy that significantly expanded online engagement for Pearson in the UK
Created a customer support programme that helped achieve Investors in People Silver status
Led the restructure of Product Development and Marketing teams across 13 geographies following the creation of a new business unit
Warrick founded Scandinavia Stories, a learning and development consultancy that specialises in marketing-communications and business start-up support. His clients include Professional Services firms, multinationals, universities and SMEs.
Warrick is also a musician who has written, recorded and performed all over the world. Inspired by punk rock and the do-it-yourself ethos, he believes that learning-by-doing-fun-things is the most effective way to gain new skills and knowledge.
---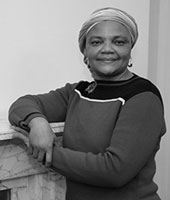 Gulabie Harvey-Ideozu
Gulabie Dorah Harvey-Ideozu graduated from Event Management. She was a Tier 1 Graduate Entrepreneur, who entered the competition in 2013 and participated in the final in 2014. Gulabie has since set up a business called The Flower Conservatory, which is a high-end flower preservation company that offers a combination of products and services in London. The Flower Conservatory produces designs and sells its own brand of preserved flowers, petals, confetti, floral arts and related accessories. They are also able to turn flowers into keepsakes/memorabilia as well as doing events venue styling and decoration, including weddings and private parties.
Gulabie understood the i3Centre could provide guided assistance to help the beginners through the processes involved, from the business planning to execution. The assistance was priceless and ranged from first hand advice to practical guidelines, seminars and monthly monitoring from academics and industry players who were not only accessible, but mentored all participants from start- ups to nurturing and growing the various business interests and proposals. Therefore, every investment made, difficulty faced and risk Gulabie took was guided adequately.
---