Read case studies of entrepreneurs helped on their journey by the i3 Centre.
To date, we have helped thousands of would-be entrepreneurs to realise their dreams. The entrepreneurs are a key part of the future of the U.K., socially and economically. Here we proudly celebrate a selection of our participants, who have gone through this transformational journey.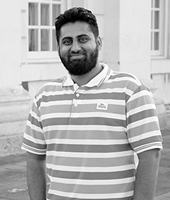 Hatim Siyawala
Rewinr
Hatim Siyawala graduated with an MBA in International Business in 2015. He wanted to enter the competition as after his MBA and doing internship he was keen to create a startup. Hatim wanted to acquire entrepreneurial skills, validate his idea, learn how to make a business plan and how to pitch as well as wanted to receive helpful support and guidance. He was a finalist and runner up in the 2015 competition and then became a Tier 1 Graduate Entrepreneur with his idea Rewinr.
Rewinr is a mobile rewards ad network that aims to make mobile app advertising a rewarding experience rather than annoying. The business uses the power of propriety rewards and gamification business model to induce the positive attention and multiple engagement for brands and provide loyalty and smart monetization to app-publishers who are struggling the most. Hatim is currently working on his startup in India and raising funds through his crowdfunding campaign.
---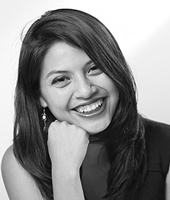 Maria Panduro
Nuna Peru
Maria Gracia Panduro Valencia, studying (BA) HONS International Business with French and due to graduate 2018/2019. She chose to enter the Social Enterprise Competition, in the first year of her degree, because she had a social project to support women artisans of Peru, but I didn't know how to initiate it. The Social Enterprise competition allowed her to start her own enterprise with a social mission. The name of her social project is Nuna Perú.
Nuna Peru is a social enterprise with the aim of supporting and training rural and indigenous women artisans and selling their hand-crafted goods globally. Maria is currently establishing partnerships with retailer shops in Canada and developing a website to launch the products online. She's planning to start training women in the different deprived communities of Peru in January 2017.
---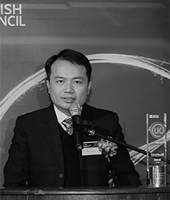 Kelvin Chan
Korean Corner
Kelvin graduated with a BA in Business Administration in 2012 and joined the competition to develop his business Korean Corner.
Korean Corner is a professional importer, distributor and factory of more than 60,000 SKU of Korean Quality Product. It is not limited but including Life Style product, Baby/Kid product (including toy), Outdoor product, Stationery and "paper world", including over 25,000 SKU of exclusive/patented products. Also, Korean Corner provides tailor-made event solution by using 100% recyclable paper to our B2B customers, such as our Guinness event, H&M, Hayao Miyazaki, LINE, New World Development and Hopewell.
Since then Korean Corner has won many awards including the following in 2016 alone:
Asia Pacific Entrepreneurship Award by Enterprise Asia
Leaders of Excellence by CAPITAL
Entrepreneurial Award by British Council
The Young Entrepreneurial Award of Excellence
The Most Creative Award by Hong Kong Youth Entrepreneur
---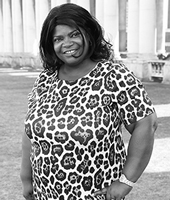 Yvonne Platt
Yviescupkakes
Yvonne Platt graduated with a BA Hons Business Management in 2014. That same year she entered the competition and set up her businessYviescupkakes.
Yviescupkakes is a bespoke South London bakery service that offers a truly captivating experience through whirls and swirls of delicious buttercream and fondant frosting; which impressively conceals a light and delicate cupcake. These perfect little treats can be animated to create lavish, show stopping cupcakes and bouquets, which Yvonne specialises in.
This is currently a home run business, where orders are generated via website, social media presence and of course the all important word of mouth recommendations.
---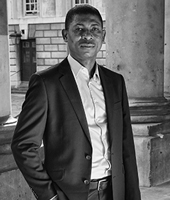 Abdul Latif
ABDAF Global Business Ltd
Abdul Latif graduated from University of Greenwich in MBA International Business. He decided to apply for the competition to improve key transferable skills, enhance the competency and training of pitches to equip him in making his business successful, gain access to mentors and networking opportunities, obtain critical independent analysis of his business plan and enhance his understanding of what investors want.
The Generator has supported his business in diverse ways. These include training, seminars and workshop which have equipped Abdul with necessary knowledge to further develop his business. Abdul took part in the finals in 2015 and then set up ABDAF Global Business Ltd.
His business is one of the main suppliers of best Afro-Caribbean food products to the African and Caribbean communities in UK and EU. He aims to distribute the products at a reduced cost as fast as he can. ABDAF Global Business Ltd strives to be the best suppliers of healthy and hygienic Africa foods and natural products in the European community.
---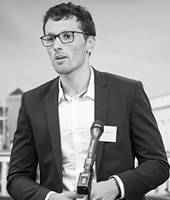 Antonin Raffarin
INOBO
Antonin Raffarin and co-founder Thomas Glanowski have graduated from ENSTA Bretagne in Brest, France. Antonin studied as a Managing Engineer, whilst Thomas as a Mechanical Engineer. They wanted to apply for the competition once they found out about it from their professor. Antonin and Thomas were already taking part in a similar competition in France. Being a part of this UK based competition was a good opportunity to share their project abroad and get feedback from foreign students and professionals.
They participated in the 2016 finals and were runners up, setting up INOBO. INOBO is a completely new kitesurfing board: a transparent, customizable and connected board. Pushing the limits of nature, INOBO's board is the perfect osmosis between the consumer and the natural elements: wind and sea. Antonin, Thomas and their team are working on their second prototype of their board.
---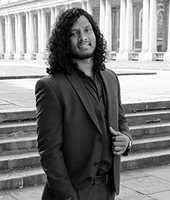 Diluk Rathnayake
Ayubowan UK
Diluk Rathnayake graduated with an MBA in International Business. He entered the competition as he thought it was a good opportunity for him to develop a business idea that he had in his mind for a while.
Diluk knew entering the competition would give him the guidance and support needed to bring the idea to life. He was a finalist in 2016 and set up Ayubowan UK.
Ayubowan UK provides a comprehensive short term diet for you weight loss goals. The full package consists of a dried fruit mix and a juice diet. The juice diets are designed with the finest UK produce and best Sri Lankan Ayurvedic herbs.
In addition to this Ayubowan UK imports dried fruits and tea for retail distribution.
---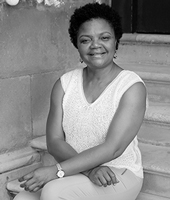 Gulabie Harvey-Ideozu
The Flower Conservatory
Gulabie Dorah Harvey-Ideozu graduated from Event Management. She was a Tier 1 Graduate Entrepreneur, who entered the competition in 2013 and participated in the final in 2014. Gulabie has since set up a business called The Flower Conservatory, which is a high-end flower preservation company that offers a combination of products and services in London.
The Flower Conservatory produces designs and sells its own brand of preserved flowers, petals, confetti, floral arts and related accessories. They are also able to turn flowers into keepsakes/memorabilia as well as doing events venue styling and decoration, including weddings and private parties. Gulabie understood the Generator could provide guided assistance to help the beginners through the processes involved, from the business planning to execution. The assistance was priceless and ranged from first hand advice to practical guidelines, seminars and monthly monitoring from academics and industry players who were not only accessible, but mentored all participants from start- ups to nurturing and growing the various business interests and proposals. Therefore, every investment made, difficulty faced and risk Gulabie took was guided adequately.
---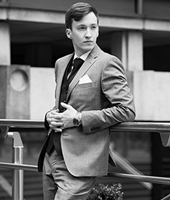 Artjom Jekimtsev
ADverttu
Founder Artjom Jekimtsev along with partner & co-founder Deniss Snitko have set up their business ADverttu. Artjom graduated in BSc Economics with Banking in July 2016 and Deniss in BA Business Management in 2014. Entering the competition proved a powerful experience for their business. It became a great tool to build the initial momentum and gain the needed exposure. They were seeking guidance as one of the hardest parts of starting a new business is getting it off the ground. They knew, that success takes hard work and hustle – but if you know where to go, and what to do, the process gets much easier.
They entered the competition in 2015 and were part of the 2016 finals and were runners up. ADverttu connects UK-based SMEs that are looking to advertise with private motorists, wishing to benefit financially via renting commercial space on the side of their car. They are currently developing their MVP & Beta website, looking for a second full-stack Web developer and planning to raise their Seed round investment from Collider.
---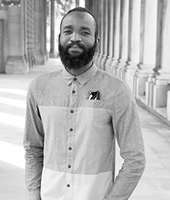 Olaoluwa Bello
InspiritCo
Olaoluwa Bello graduated with an MSc in Information Security & Audit.
He found out about the competition from the university website and thought it would be a great idea and experience to enter.
He was a finalist in 2014 and set up his business InspiritCo.
InspiritCo is an export/import and e-commerce business dealing with goods and commodities from Nigeria to the UK.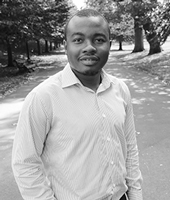 Tolu Ihimoyan
BE4UMOVE.COM
---
Tolue Ihimoyan graduated in MSc Accounting and Finance. He participated in the competition in 2014 because of his passion to create ideas that would add value to society and that could generate streams of income for him.
He is a Tier 1 Graduate Entrepreneur that has set up BE4UMOVE.COM.
BE4UMOVE.COM is a website that provides users with useful information they need in order to make an informed decision regarding the location they intend to move into. The essence of the website is to compare different boroughs in London, which will help users to access information about different boroughs faster and conveniently.
Tolu is currently learning to develop his digital business analysis skills in order to add value to the business.
---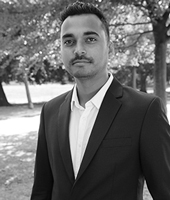 Sagar Patel
Abodle
Sagar Patel graduated with an MBA in International Business in 2015. He wanted to participate in the competition as he was looking for an opportunity to present his business idea and turn it into reality.
Sagar became a Tier 1 Graduate Entrepreneur and was able to test his business idea, Abodle.
Abodle is a property search portal featuring properties in 360 degree views and virtual walk-throughs. The aim is to connect the agent and the website user in the best possible manner and it helps save time and money for both parties.
Sagar is currently working on Abodle with the aim of launching it soon.
---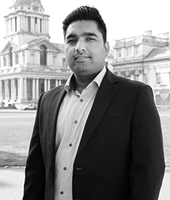 Ajay Budania
Kutumb
Ajay Budania graduated in BA HONS Business Management in 2015. He joined the competition because since childhood he have always aspired to start his own business. Whilst on his gap year working for a charity, Ajay got inspired to make a difference in society. When he found out about the competition he wanted to validate his idea to obtain critical independent analysis of his business plan. Ajay also wanted to gain access to mentors and networking opportunities. All the workshops really helped him to make an outstanding business plan.
In 2015 he was a finalist and set up Kutumb. Kutumb is a social enterprise that aims to create employment in rural India and empower women in India by producing fair trade hand-made woollen clothes, accessories and handicrafts. These ethically sourced products are sold on various e-commerce platform in the UK & Europe. Currently, Ajay is working on extending his product range and diversify into Women's wear.
---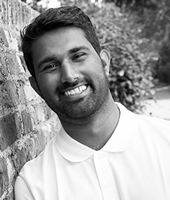 Suman Ramakrishnan
TeleD
Suman Munikodam Ramakrishnan graduated with an MBA in International Business. He entered the competition to create a solution to the communication issues that help small businesses run by student entrepreneurs. Suman participated in the final in 2015 and started TeleD.
TeleD offers a mobile app that enables to call in and dial out with a UK fixed line number for businesses that do not have an office. This has all the latest features of a corporate telephone system. The service is very cheap and can benefit young entrepreneurs by giving their business a professional touch. Along with TeleD, Suman is providing consultation to couple of the biggest fintech projects in advisory. Liaising with the directors and heads of UK's top banks. He is part time consultant for these projects.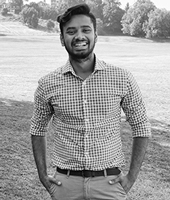 Shenbaga Murthi
makeajourney.co.uk
---
Shenbaga Mayilraj Krushna Murthi graduated with an MBA in International Business. He was a finalist in 2015 and started his business makeajourney.co.uk.
This website helps travellers around world to select the top quality attractions and excursions provider regardless of the country of travelling to.
Doing business in the UK has always been Shenbaga's passion. When he came to know about this opportunity he worked really hard to get his place in the competition and business sponsored.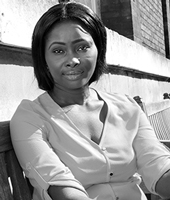 Juliana Istifanus
Kauna Natural Product
---
Juliana Istifanus graduated with an MA in Strategic Marketing Communication.
She chose to participate in the competition as she has always been very keen about being an entrepreneur and found it a great opportunity and platform for her to set up a business in the United Kingdom, gain knowledge and establish her business as well as remain relevant in the industry.
Juliana participated in the final in 2014 and set up her enterprise Kauna Natural Product, which sells 100% natural certified organic products. The aim is to provide healthy and unaltered products that aid healthy living to the members of the public.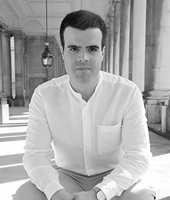 Albert Martin
TEGOSSOQ LTD
---
Albert Martin graduated in 2014 with a BA (Hons) in Business Entrepreneurship & Innovation. He heard about the competition and was inspired by Professor Birch´s lecture, which emphasised waking up the entrepreneurial spirit in students. Albert had an idea he had been researching and developing for the two previous years. He wanted to test the business idea and to be able to develop it into an in-depth business plan while receiving the support of a suitable and helpful mentor with experience. Albert was a finalist in 2014 and won the competition with his idea TEGOSSOQ LTD.
TEGOSSOQ is an innovative footwear that is a hybrid between a pair of formal shoes and barefoot/minimalist shoes with patent pending design and materials. The main benefits are that these shoes are more comfortable or lack the traditional non-anatomical shape of smart womens and mens shoes, while having better breath-ability and sole grip than other formal footwear on the market. Albert is searching for full time opportunities whilst working on TEGOSSOQ's patent and funding part time.
---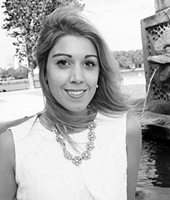 Claudia Bussieres
EliRose Organic Skincare
Claudia Bussieres, graduated in 2016 with a BA Hons in Business, Entrepreneurship and Innovation. She entered the competition twice, the first time in her second year, where she won and the second time in her final year and she was a runner up.
Claudia wanted to apply for the competition to acquire all the tools necessary to launch her organic skincare business. It was also a good experience to learn how to properly pitch her business to an audience.
She has set up her business EliRose Organic Skincare, which is a wide range of 100% organic skincare products. Developed with various natural formulas, the facial treatments prevent ageing, acne and irritation for consumers with sensitive skin.
All EliRose skincare products are formulated and handcrafted in the UK with certified organic ingredients. EliRose products provide the most potent botanical benefits without any synthetics, toxins or preservatives.
---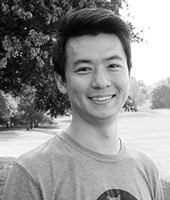 Sifei Ma
The X Junction
Sifei Ma graduated with an MBA in International Business. He entered the competition because he had a business idea, which he believed he can realise and wanted to challenge himself.
Sifei was a joint winner in 2015 and set up The X Junction.
The X Junction is a unique channel, a new type of retail shops (coffee shops and bars), that are British brands being introduced into the Chinese market.
The enterprise helps brands establish a retail network online and offline without invest a penny.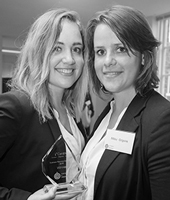 Dorien Groeneweg & Milou Grijpink
DAARO Rotterdam
---
Dorien Groeneweg and Milou Grijpink choose to enter the competition when they found out about it from their university HRO (Hogeschool Rotterdam) and spoke to participants who entered the competition the year before them. Once they found out how it works they saw it as a great opportunity to develop their plan and idea. Dorien and Milou were the winners of the competition in 2016 and have since started their business De Plek Rotterdam, which was later renamed to DAARO.
They have a building in the centre of Rotterdam, where students, startups and entrepreneurs can work and meet each other. These people can help each other where necessary and work on their own plans. There is a lot of creativity around and you can see how all of the people learn and grow. At DAARO Rotterdam it is posible to rent your own office or rent a room for a meeting, course or workshop. Also you can drink a good cup of coffee at DAARO Rotterdam. So if you are in Rotterdam, you can visit them at the Westersingel 44, Rotterdam. The girls have since graduated from Human Resource Management also.