Newsletters
News
November 2021 - Risk and Health Communication during Covid-19: A Linguistic Landscape Analysis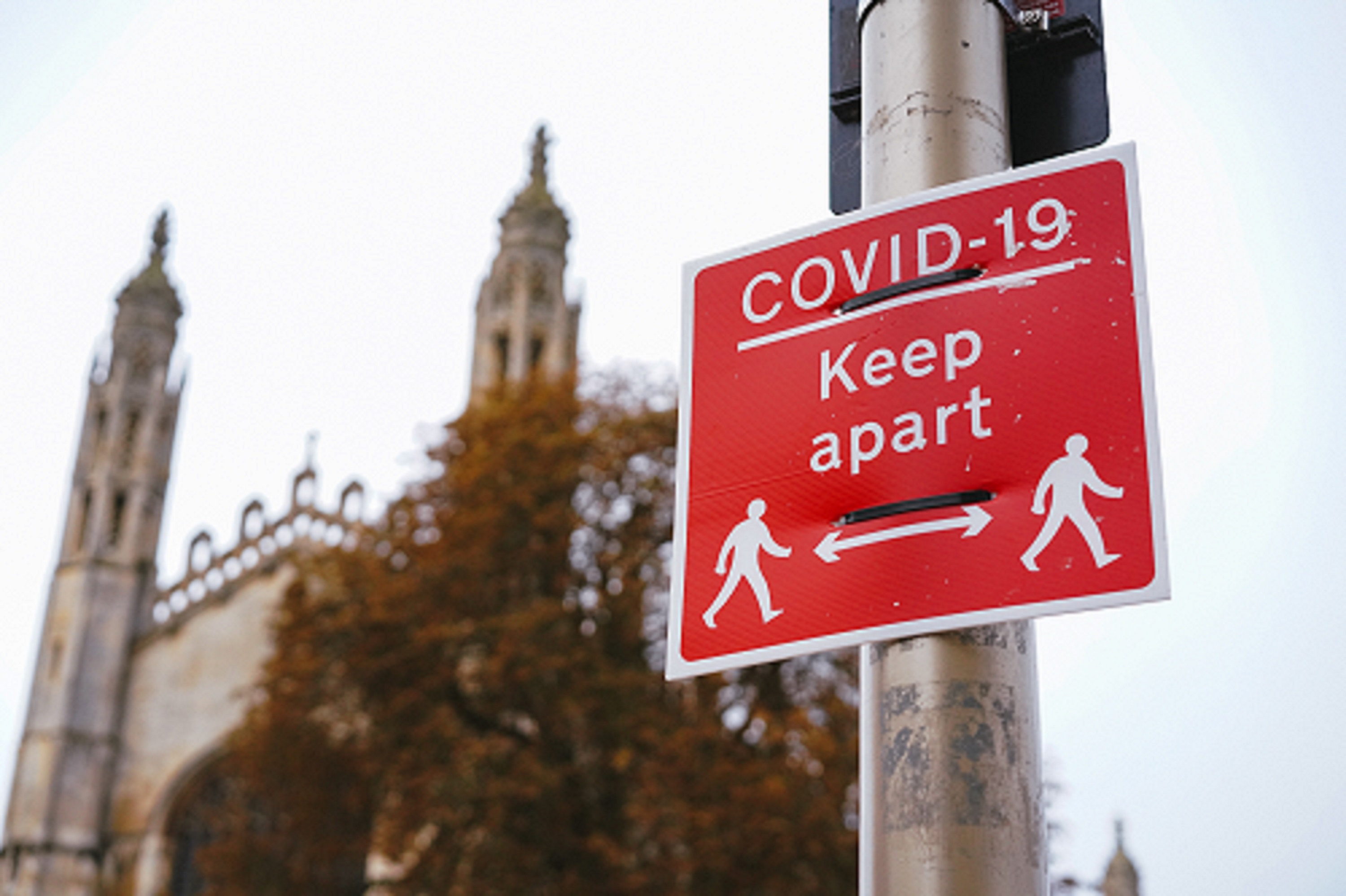 Dr Erika Kalocsányiová and colleagues from the Institute for Lifecourse Development have recently published a paper examining the amount, content, and prominence of Covid-19 signage in Hackney, a London borough severely hit by the first wave of the pandemic.
Having analyzed 1288 signs collected between May and July 2020, results showed significant differences in Covid-19 signage between deprived and less deprived areas. These differences (e.g., in messaging about staying at home) have created inequalities in access to Covid-19 related health information and guidance. The paper also explores the changes in Covid-19 signage over time and the tailoring of risk and health messages to minority communities.
An extract of Phillis in London written and directed by award-winning playwright and screenwriter Ade Solanke, was filmed in the Painted Hall. This piece is based on a visit made by the young poet Phillis Wheatley to the Painted Hall in 1773. A teenage prodigy, Wheatley came to London to publish her first collection of poems, although still enslaved. She was the first African American poet – and second American female poet – to have her work published in English.
As the originally planned live performance at the Old Royal Naval College hasn't been possible, a short film has been created to give a taster of the play. This film was recorded in the atmospheric Painted Hall, in the exact place Phillis herself visited over 200 years ago.
December 2020 - Professor Michael Putnam from the Centre of Language Science, Pennsylvania State University, appointed CREL Visiting Professor 2020-2023
Michael is Associate Professor of German and Linguistics at Pennsylvania State University. His research interests include studying how the general architecture of cognition intersects with grammatical knowledge and performance biases. Michael researches the structure (syntax & morphology) and meaning (semantics & pragmatics) of language and the intersection of these two units, with an empirical focus on Germanic languages past and present. He has a particular interest in bilingual and multilingual grammars, especially varieties of German throughout the world in contact situations with other languages.
The "Welcome" by King shows its rapid success at garnering an excellent reputation for high-quality work and rigorous editing: the journal invited proposals for special autumn issues up to 2023 and received 12 excellent applications. After consideration and negotiation with guest editors it has special issues already agreed up to and including Autumn 2026. With the current 4th issue, it inaugurated a series that, to our knowledge, no other journal in the field runs: annotated critical editions of inaccessible texts that are otherwise useful to our field.
November 2020 - Dr Justine Baillie has edited, and contributed an essay to, Global Morrison, a special issue of Oxford University Press's journal Contemporary Women's Writing.
The issue is dedicated to the global significance of the Nobel prize-winning African-American novelist, Toni Morrison. Having been commissioned by the general editors of Contemporary Women's Writing to lead the Global Morrison research group, Justine organised a very successful two-day international conference at the University of Greenwich in June 2017 and has now edited the proceedings for the OUP publication. Contributors examine Morrison's literary articulations with the works of writers such as Italian novelist Umberto Eco, British novelist Zadie Smith, French writer Gisèle Pineau, Afro-Brazilian author Conceição Evaristo, and American poet Robin Coste Lewis. Read the full feature in the Scholars in Spotlight blog.
July 2020 - Professor Maria Arche awarded the NIAS-Lorentz Thematic Group recognition as Principal Investigator
Professor Maria Arche, Director of the Centre for Research & Enterprise in Language (CREL), is the Principal Investigator of an interdisciplinary group formed by Dr Angeliek van Hout (co-PI), Center for Language and Cognition, University of Groningen, Dr Alex Perovic, Psychology & Language Sciences, University College London, Josep Quer, ICREA-Pompeu Fabra University, Barcelona and Prof. Petra Schulz, Theory and Pedagogy of Bilingual Acquisition, University of Frankfurt.

NIAS is one of the institutes of the Royal Netherlands Academy of Arts and Sciences (KNAW) – its mission is to provide a physical and intellectual space for advanced research in the humanities and social sciences that is driven by curiosity and cross-discipline collaboration. NIAS is committed to supporting independent research and knowledge exchange in a setting that is both collaborative and multi-disciplinary – breaking down cross-discipline barriers and facilitating innovative advances in the process.