Key details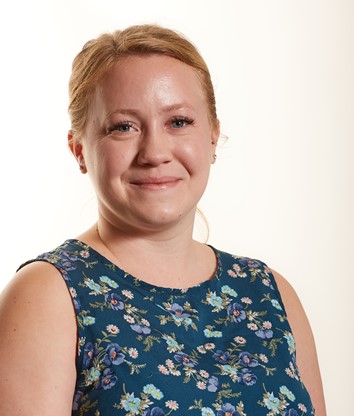 Dr Emma Mullen
Senior Lecturer in Human Resource Management
---
Dr Emma Mullen joined the University of Greenwich in August 2019, as a Senior Lecturer in the Human Resources & Organisational Behaviour (HROB) department. Previously, she held the role of Senior Lecturer at Northumbria University in Newcastle, where she undertook her PhD focused on employer perceptions of HRM graduates in the UK job market. During her time at Northumbria, Emma was Programme Leader for the Faculty's BA (Hons) Human Resource Management course and also led a number of undergraduate and postgraduate modules in the fields of HRM and employability.
In her current role at UoG, Emma holds the remit of Year 2 Lead for the Business School's BA (Hons) Business Management programme, overseeing placement, employability and careers initiatives. She leads both undergraduate and postgraduate modules, and supervises dissertations at both levels also. She is a HEA Fellow and holds CIPD Academic Associate membership.
Emma's research interests focus on employability and careers of young people, students and graduates, with broader connections to recruitment and selection and multigenerational working. Her work centres on qualitative inquiry including innovative techniques such as visual methodologies. She has published in the Journal of Higher Education Policy and Management, and also acted as lead author on a book chapter within 'Employability via Higher Education: Sustainability as Scholarship'. She was awarded the University Forum for Human Resource Development (UFHRD) Research Honoraria in 2018, and she is also a doctoral supervisor.
Prior to her career in academia, Emma worked for a regional employment progression service in the North West, supporting unemployed individuals back to work via 1:1 guidance sessions, CV workshops and interview coaching.
Research / Scholarly interests
Dr Mullen is currently undertaking research, and interested in supervising / collaborating on research, in the following areas:
Young people and employment (Gen Y, Gen Z)
Graduate employability and careers
University-workplace transitions
Graduate identity
Recruitment and selection
Skills development
LGBTQ in the workplace
Multigenerational working
Visual methodologies
Key funded projects
2018 University Forum for Human Resource Development (UFHRD) Research Honoraria (Principal Investigator) – Completed

Developing HR professionals for the future: exploring HR graduates' university-workplace transitions as identity formation

This project tracked recent HR graduates as they transitioned from university into their first post-graduation HR position, exploring their experiences and reflections on their transition to consider how they 'become' HR professionals. HR graduates from a UK university were involved in qualitative longitudinal inquiry consisting of three phases of data collection over a one year period. Visual-elicitation interviews were utilised as the data collection method, incorporating interpretation of visual images by the research participants. The findings of this study hold implications for a range of stakeholders, namely academics responsible for the design and delivery of HR curriculum, employers, and also professional bodies. An interesting conundrum is posed for HE academics; are we preparing our graduates appropriately, for what is expected of them in the workplace? In short, we should be encouraged to question conventional HE provision, and perhaps reconsider alignment between HE-level interpretations of what makes graduates employable vs. what employers perceive this to be.