Key details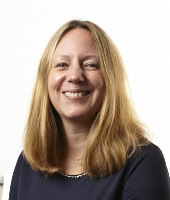 Alison Rae
Senior Lecturer, Adult Nursing
---
Alison Rae is a Senior Lecturer of Adult Nursing in the School of Health Sciences at the University of Greenwich.
Alison has been in her current post since 2015, and prior to this worked as an NHS Ward Manager in the Surgical Assessment Unit.
Alison is a registered nurse with over 20 years varied experience which includes clinical site management, pre-operative assessment and day surgery, resuscitation, occupational health, Accident and Emergency and gynaecology. Her previous clinical role was as a mentor and sign-off mentor, supporting students of all year groups as well as return to practice students.
Posts held previously:
NHS Ward Manager, Surgical Assessment Unit
2000-04, Resuscitation training officer, London teaching hospital
Advanced Life Support instructor and Generic instructor course instructor
Responsibilities within the university
Senior Lecturer, Adult Nursing, School of Health Sciences
Course leader for Leadership in practice for paramedics and Patient Pathways for nuses
Course coordinator on post-registration Rhythm Recognition
Course coordinator on pre-registration Leadership in Practice, for paramedics
Research / Scholarly interests
Alison's research interest involve writing academically in the field of communication with patients at the end of life and exploring the collaboration between nurses and paramedics in avoiding transferring patients to hospital.
Recent publications
Rae, A. (2016). How nurses can reduce waiting times in SAUs. In: Nursing Times, 13 Oct 2016.
Jennings, K. and Rae, A. (2016). Opportunities for paramedic practice-based education. Journal of Paramedic Practice, 8(4), pp.174-175.
Rae, A. (2016). Reasons why day surgery patients require an overnight stay. In: A Critical Evaluation of Literature. Nursing Standard, 16 Nov 2016.