Key details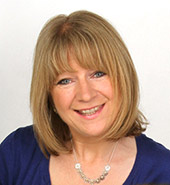 Amanda T Collins-Eade
Senior Lecturer in Early Intervention
---
Amanda Collins-Eade is a Senior Lecturer in Early Intervention in the School of Health Sciences at the University of Greenwich.
Since 2012, Amanda has been in the post as Senior lecturer on early intervention, children and young people. Amanda has extensive experience as a THORN accredited practitioner, engaging and working with young people and their families around Cognitive Behavioural Therapy (CBT) and family intervention for relapse prevention.
In 2007, she completed her MSc degree in Mental Health interventions, and in 2008 published work on early detection, exploring how much secondary school teachers know about psychosis. In the same year she also led a working group to organise a successful Trust CPD conference on psychosis and interventions.
Amanda's teaching is primarily focused on mental health and wellbeing of young people. She teaches across a range of undergraduate and postgraduate programmes within the school and is a Breakaway trainer. She is currently exploring social networking as an early detection strategy for her MPhil/PhD.
As course lecturer, her areas of interest are: recovery and psycho-social interventions in mental health; interpersonal skills training in simulated practice; attachment; resilience; adolescent mental health problems and nursing management; working with young people with complex needs; breakaway training; teaching and learning; knowledge and evidence; management of stress.
Amanda was nominated by her Personal tutorial group and shortlisted by the Nursing Times for Educator of the Year Award 2015.
Posts held previously:
2011-12, Lecturer Practitioner, University of Greenwich (secondment)
2010-11, Early Intervention Care Coordinator, Oxleas NHS Foundation Trust, Greenwich
2009-10, Relapse Prevention Practitioner, Oxleas, Heights Recovery team (secondment)