Key details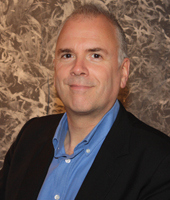 Professor Andrew Lambirth
Professor of Education, Literacy
---
Professor Andrew Lambirth is Professor of Education (Literacy) in the School of Education at the University of Greenwich.
Before joining Higher Education, Andrew was a primary school teacher in Peckham and Bermondsey, London. He then became principal lecturer and then reader at Canterbury Christ Church University before joining the University of Greenwich in 2011 as Director of Research.
Since becoming professor of education at the university he is also principal investigator on a number of externally funded research and development projects in London and the South East. These projects explore how teachers study their own professional practice in the current educational environment of primary and secondary school education in England.
Andrew supervises doctoral students in the field of literacy teaching and primary school education. He also acts in a consultancy capacity for the Arvon Teachers as Writers project, The Reading Agency's Reading outcomes framework advisory group and Empathy Lab. Andrew was also part of the small working group that wrote the new Centre for Literacy in Primary Education's (CLPE) Reading and Writing Scales.
Posts held previously:
2011-14, Director of Research, School of Education, University of Greenwich
Responsibilities within the university
Professor of Education (Literacy), Department of Primary Education
Supervises doctoral projects in Literacy Teaching
Deputy Chair of the Faculty of Education & Health Research & Enterprise Committee
Principal investigator for externally funded projects
Recognition
2015-17, President of the United Kingdom Literacy Association
Consultancy to Arvon Teachers, The Reading Agency, and Empathy Lab