Key details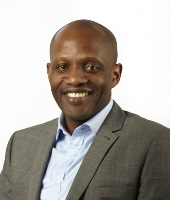 Charles Oham
Senior Lecturer, Social Enterprise
---
Charles Oham is a Senior Lecturer in Social Enterprise in the School of Human Sciences.
He joined the University of Greenwich in 2009 and lectures on the undergraduate and postgraduate programmes. Charles's other roles include research and consultancy in social enterprise and international development. He is also the sector lead for the MBA Social Enterprise route.
Charles's career in the public and third sector has included remits in regeneration and community development, social entrepreneurship, volunteering, enterprise, innovation services, community and international development.
Posts held previously:
2010-11, Visiting Lecturer, Social Enterprise, University of East London
2006-11, Associate Lecturer, Business Studies, Open University
2008-09, SDO, East London Business Place
2007, Innovations Services Coordinator, University of East London