Key details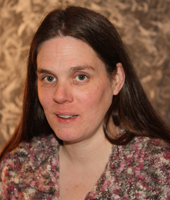 Ciara Doyle
Senior Lecturer, Youth and Community Work
---
Ciara Doyle is a Senior Lecturer for Youth and Community Work in the School of Education at the University of Greenwich.
Since graduating in 2001 with a first class Master's degree in youth and community work, she began her career as a community development manager in a family resource centre in Waterford, Ireland. Her work focused on young mothers, traveller mothers, refugee and asylum seeker women. In addition, she was involved in a range of regional and national advocacy, representation and policy work.
Moving to Dublin in 2004 she took management of another busy family resource centre in Ballymun, focusing on community education, counselling provision, youth support and advocacy. She continues to represent the Family Resource Centre National Forum both regionally and nationally on a range of policy development issues.
At the University of Greenwich Ciara is course coordinator for Representation of Childhood and Youth on the BA Hons (Extended) Childhood & Youth Studies programme. Ciara has been a lecturer in youth and community work since 2007, initially at Dundalk Institute of Technology, and at Trinity College in Dublin, Ireland.
Responsibilities within the university
Senior Lecturer, Youth and Community work, Department of Education & Community Studies
Course lecturer for Representation of Childhood and Youth on the BA Hons (Extended) Childhood & Youth Studies programme
Research / Scholarly interests
Gender, childhood, adolescence, family
Professionalisation or deprofessionalsation and career progression of youth and community workers