Key details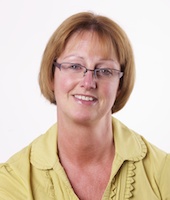 Nicki Fowler
Principal Lecturer, Learning Disability Nursing
---
Nicki Fowler is a Principal Lecturer for Learning Disability Nursing in the School of Health Sciences at the University of Greenwich.
Nikki joined the university in 2005 as professional lead on Learning Disabilities Nursing and the programme lead for BSc Nursing (Learning Disabilities). As a principal lecturer, her primary area of interest within learning disabilities nursing is preparing pre-registration students to the field of practice. In addition, Nicki also leads on the provision of courses on Dementia.
Nicki previously spent 20 years (1985-2005) working in the NHS with a range of responsibility; from delivery of nursing care and supporting people with learning disabilities with additional mental health problems or challenging behaviours (both in in-patient services and community provision), to managing and leading service provision and senior staff. During this time she gained two professional qualifications in Learning Disabilities and Mental Health Nursing, as well as a range of academic and practice based qualifications, including Diploma's in Applied Psychology and Professional Practice.
She has extensive links with learning disabilities service providers and clinicians, both within the geographical areas for commissioning as well as nationally. As professional lead in the university she has developed strategies for service-user involvement commended by the Nursing and Midwifery Council in validation of our undergraduate programmes.
Posts held previously:
1997-2005, Project Leader/Service Manager, Oxleas NHS Foundation Trust,
1992-97, Team Leader, Manager, Bromley Health Authority/Ravensbourne NHS Trust
1989-91, RMHN student nurse, Exeter Health Authority
1988-89, Staff Nurse, Somerset Health Authority
1985-88, RNLD student nurse, Somerset Health Authority