Key details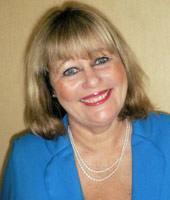 Professor Pam Maras
Professor of Social & Educational Psychology
---
Professor Pam Maras is Professor of Social & Educational Psychology at the University of Greenwich.
Pam holds a number of university wide roles, including Chair of the University Research Ethics Committee. Pam's research is in social psychological factors underpinning and affecting children and young people's attitudes, behaviour and motivation, and the impact of adults' perceptions and associated behaviours on outcomes for young people.
She has attracted considerable personal research funding and has international research collaborations such as Africa, Australasia, China, Europe (including France, Nederland, Spain and Italy), the Nordic Countries (including Norway) North and Latin America and SE Asia.
Pam was elected as the first female President of IUPsyS and was inaugurated to this role in Montreal in June 2018. Pam's is committed to ensuring that psychology's progressive role in understanding the complexities and tensions of an increasingly globalising but unequal world is promoted and utilised at the highest levels whilst impacting on those affected by the outcomes of inequality during her presidency. As part of her role Pam has given invited keynote addresses across the globe including in African, Asia Pacific, Caribbean, European, Latin American and North American regions.
As well as a strong scientific record, Pam also has significant international leadership experience in capacity building as part of the International Union of Psychological Science (IUPsyS), including in Africa, the Asia Pacific Region, the Caribbean and Latin America. This work represents Pam's strongly held belief in the importance of local involvement in setting agenda and the role of international psychology in the promotion and dissemination of psychological science and practice for public good. IUPsyS is the global body for psychology with representation on global science and policy making bodies, including: The International Science Council, the United Nations and the World Health Organisation.
The application of findings from research to social situations is central to her, and she is often asked to comment in the media, with appearances on television (e.g. Child of our Time, BBC1) and has provided evidence to the House of Commons select committees as well as at policy level to government departments, local authorities, schools and charities. Pam has provided parliamentary evidence in relation to the statutory regulation of psychology at ministerial level on both houses, including invited written evidence to the Ministerial Stakeholders' Group on Pupil Behaviour and Discipline (2008), as well as invited oral evidence to the House of Commons Education Committee on Behaviour and Discipline in Schools.
Posts held previously:
2012-2018 Director of Research and Enterprise
2007-16, Head of Department: Psychology, Social Work and Counselling
2007-08, President of the British Psychological Society
1999-2007, Reader in psychology, University of Greenwich
2001-06, Chair of British Psychological Society Publication and Communications
1999-2002, Chief Examiner for British Psychological Society Qualifying Examination
1993-99, Senior lecturer in psychology, University of Greenwich
1988-93, Research Fellow/Research Associate, University of Kent