Key details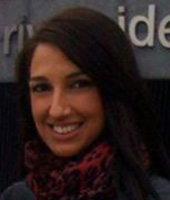 Dr Stella Tsermentseli
Senior Lecturer, Psychology
---
Dr Stella Tsermentseli is a Senior Lecturer in the School of Human Sciences at the University of Greenwich. She is also the Departmental Erasmus+ coordinator and Link tutor for the BSc Psychology programme at New York College, Athens, Greece. She is a Chartered Psychologist and an Associate Fellow of the British Psychological Society.
Her research has a cross-disciplinary focus, integrating theories and methods from the sub-disciplines of Clinical, Developmental Psychology and Neuropsychology. Her current research focuses on the study of neuro-cognitive bases of developmental disorders, as well as what these disorders tell us about typical development.
Stella has received a variety of honours awards for her research, including an Early Career Research Excellence Award from the University of Greenwich in 2013.
Research groups: She is a member of the Developmental Psychology Research Group, the Applied Psychology Research Group and the Centre for Children & Families at the University of Greenwich.

PhD students: Stella is supervising PhD students with a strong interest in her research areas.

Teaching: Clinical Psychology & Psychopathology (BSc, MSc), Advanced Developmental Psychology (MSc), Current Issues in Child and Adolescent Psychology (MSc), Clinical Child & Adolescent Psychology (BSc, MSc), Applied Clinical Neuropsychology (BSc).
Posts held previously:
2008-11, Postdoctoral Research Fellow, Institute of Psychiatry, King's College London
2006-11, Associate Lecturer, Open University
2003-08, Research Demonstrator, Department of Psychology, Royal Holloway University of London
2004-08, PhD candidate and Teaching Assistant, Department of Psychology, Brunel University