Key details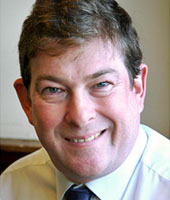 Richard Farnish
Principal Research Fellow
---
Richard Farnish has been employed at The Wolfson Centre for Bulk Solids Handling Technology since January 1996. During this period he has generated substantial consultancy income, in conjunction with support of the School of Engineering, in the delivery of final year degree subjects and to the School of Science for MSc students.
Richard teaches the science of and technologies for handling powders and granular materials in the process industry sector. In conjunction with these academic lecturing duties, he teaches a large number of industrial short courses at the Medway Campus and at clients' premises.
Over the past 10 years, Richard has written 79 articles for trade journals, delivered 31 presentations at conferences and seminars and co-authored 40 conference papers. Guest lectures have also been given at universities and institutes in Europe and North America.
He has participated in pan-European programmes under Marie Curie Framework 6 and Framework 7 and has co-ordinated multiple placements of European students within ERASMUS and Leonardo programmes. Successful bids have also been obtained in the UK for industrial research through regional SEEDA and Emerald funds.
Richard's research interests are related to topics such improvements in powder feed control within processes (i.e. sachet, bag or tanker filling), and optimisation of vessel designs for reliable and consistent discharge performance.