Key details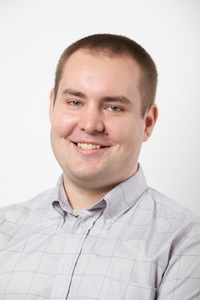 ---
Simo Haasanen is currently studying for a PhD.
Simo Haasanen joined the Fire Safety Engineering Group (fseg.gre.ac.uk) on 2008 and has written several software programs that are in use today:
* vrEXODUS, a graphics post-processor that creates animated 3D representations of EXODUS (fseg.gre.ac.uk/exodus/) generated simulations (fseg.gre.ac.uk/exodus/air.html#vr).
* askEXODUS, a tool designed to assist in the analysis of large data output files, produced from multiple EXODUS simulation runs. askEXODUS is bundled as part of EXODUS software suite (fseg.gre.ac.uk/exodus/option.html).
* FSEG_VALIDATOR_ACCESSOR, a validation metric evaluator (fseg.gre.ac.uk/validation/ship_evacuation/)
* and a number of internal tools not available to public.
He has also recently been involved in the development of a virtual reality representation of an evacuation model designed specifically for the rail environment funded by the Federal Railroad Administration (FRA), U.S. Department of Transportation (USDOT).
Awards
Outstanding Achievements Award for BEng (Hons) Software Engineering (2011) - awarded by University of Greenwich
Research / Scholarly interests
Software Scalability, Reliability and Optimisation,
Low Level Software Design,
Information Security,
Graphical User Interfaces,
3D Computer Graphics