Key details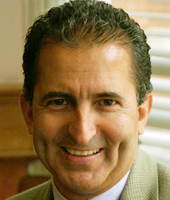 Dr Zoubir Benterkia
Senior Lecturer, Structural Engineering
---
Dr Zoubir Benterkia is a Senior Lecturer in Structural Engineering in the Department of Civil Engineering. Prior joining the University of Greenwich, he was a lecturer at Coventry University. He previously worked as a structural engineer and project manager for MRM Partnership Consulting Engineers.
Responsibilities within the university
Senior Lecturer undertaking lecturers, tutorials in structural analysis and mathematics.
Programme leader, BSc Hons Civil Engineering
Admissions tutor for civil engineering programmes
Department of Civil Engineering's timetabling officer
Member of the Civil Department Industrial Advisory Board
Member of Recruitment & Marketing Sub Committee
Research / Scholarly interests
Dr Benterkia's research interests include analysis and design of structural steel frames, and seismic analysis and design.
Recent publications
Anderson, D. and Benterkia, Z. (1991) "Analysis of semi-rigid steel frames and criteria for design", Journal of Constructional Steel Research, Volume 18, Number 3, pp. 227-237
Anderson, D. and Benterkia, Z., (1990) "Analysis of semi-rigid frames", Stability of Steel Structures: International Colloquium, Hungary, Budapest, April 25 – 27, Volume 3.