Key details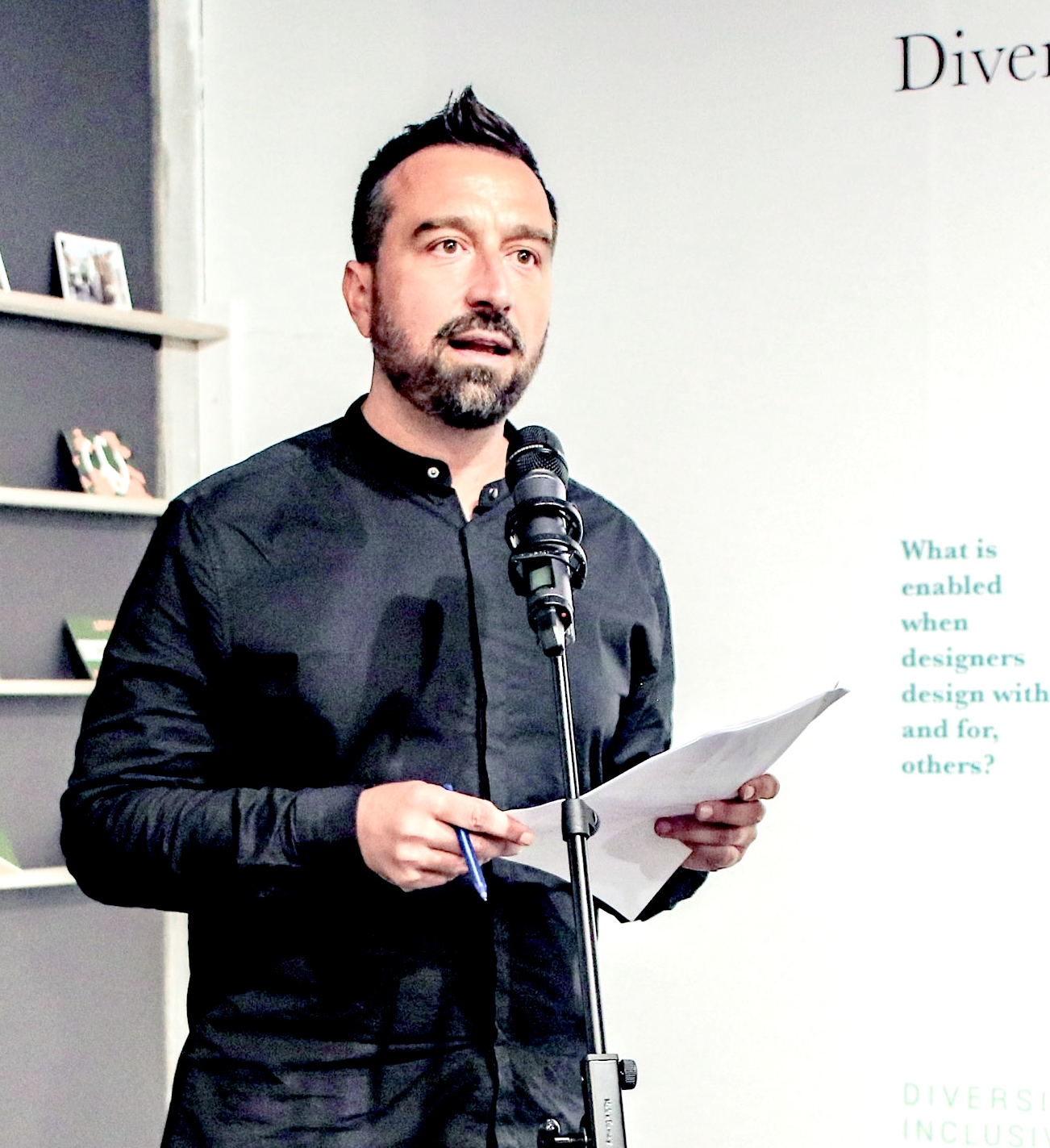 Professor Anastasios Maragiannis
Professor in Inclusive Design & Deputy Head School of Design
---
An international awarded design-researcher and academic Anastasios Maragiannis is Professor in Inclusive Design and Deputy Head School of Design. He is an experienced senior academic with significant knowledge of Art and Design Higher Education and Creative industries with leadership both in the UK and overseas.
An inspiring and innovative, strategic thinker with effective communicating skills. Internationally awarded designer (IIID), global academic and innovative practice-researcher, with international research exploring and understanding the fundamentals of design diversity and inclusivity, He is leading the d+iD – diversity + inclusivity by Design Research Lab focusing on "Designing with and for 'others'" through Interdisciplinary co-design practices and explores how design acts inclusively regardless of disability, gender, ethnicity, vulnerability, language, and age. His practice-research work outputs showcased in various places including the V&A Museum, London Design Festival and various academic journals and books.
Anastasios is currently the Deputy Chair of the Digital Research in the Humanities and the Arts (DRHA) international organisation and External Examiner and advisor for various Institutions. He has also taught at undergraduate and postgraduate levels at Kingston University, UEL, Goldsmiths, The University of London, University of Arts, London, and in various international institutions including Politecnico di Milano-Italy, Athens School of Fine Arts-Greece, Paris 8-France, FPT University-Vietnam. He has also participated and chaired various international conferences including TYPECON in USA, TYPOBERLIN in Germany, DRHA in China, ISEA in Turkey, Australia and Canada.
Professor Anastasios Maragiannis has been one of the five facilitators on the international research project titled: "Design in Space for Life on Earth", organised by the World Design Organization (WDO)® and the International Space Station (ISS) U.S. National Laboratory, where space industry leaders and researchers joined together with designers to explore potential solutions to make our life on earth more inclusive.
Since October 2020 is a Visiting professor at the World University of Design, New Delhi, India.