Key details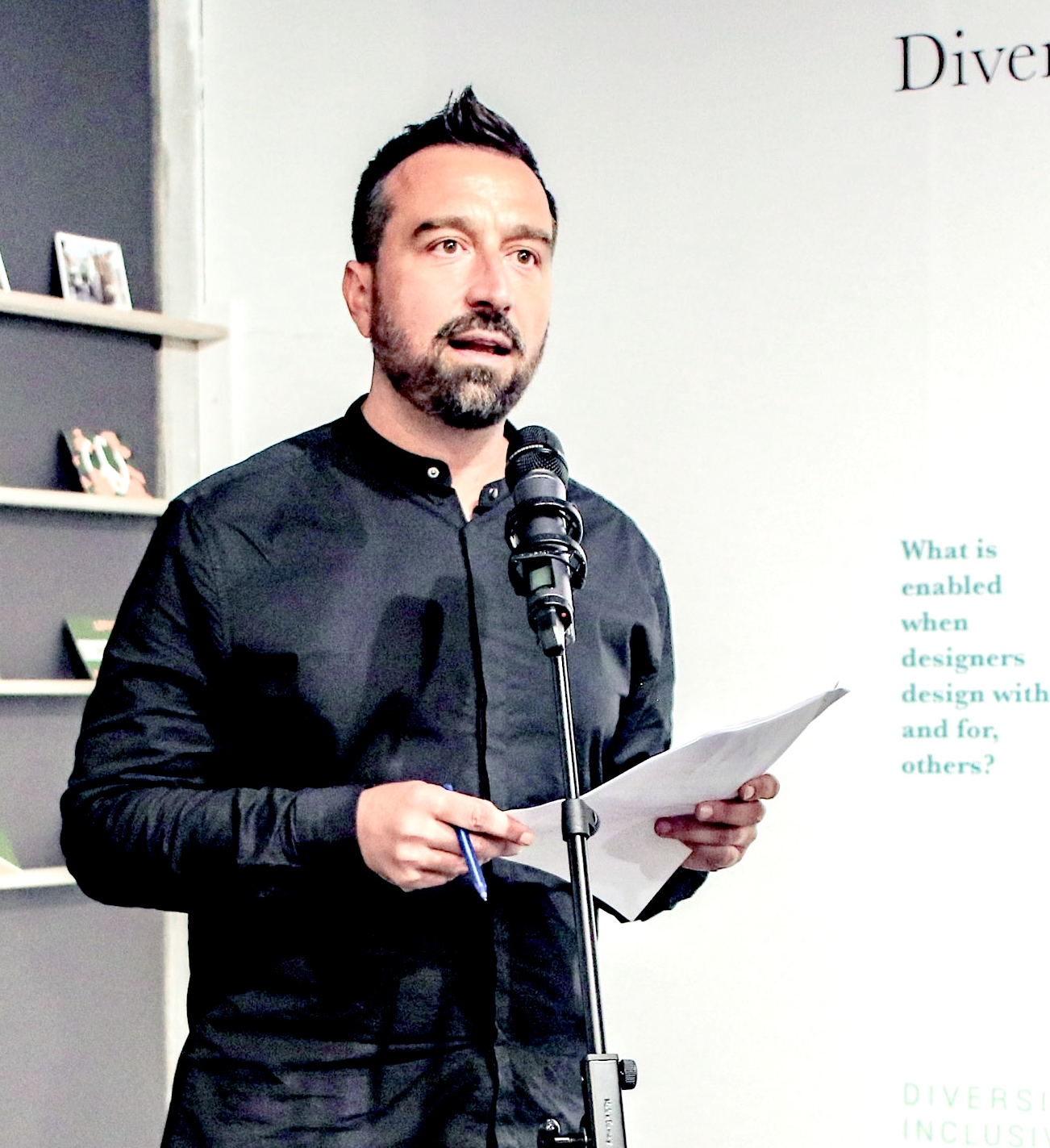 Professor Anastasios Maragiannis
Head of School of Design & Professor of Inclusive Design
---
An international awarded researcher with significant knowledge in design practice, research and Knowledge Exchange, has formed EDI strategies and curriculum development in higher education and Creative industries nationally and internationally. He holds a PhD from Goldsmiths University in Inclusive Design and Readability; his research introduced a new methodological approach to redefine the communication processes.
By combining design diversity and design Inclusion and strategic leadership, Professor Anastasios Maragiannis helps Institutions, academics, students, and creative industries to become inclusive and human-focused, efficient, and more sustainable. Professor Maragiannis has more than 20 years of experience working with leading universities, governmental and Non-Governmental Organisations worldwide to ensure inclusive and equitable quality education and promote lifelong learning opportunities for all. This includes organisations ranging from the European Union National Institutes for Culture (EUNIC), the Cyprus High Commission, the Greek Forum for Refugees, the World Design Organization, to the International Institute for Information Design (UNESCO partner organisation), the Africa Risk Consulting, the and the International Space Station (ISS) and NASA.
Currently, Professor Anastasios Maragiannis is the Head of the School of Design & Professor of Inclusive design at the University of Greenwich. In addition to his current role has several appointments, including staff Governor at the University of Greenwich Governing Body, Deputy Chair of the Digital Research in the Humanities and Arts (DRHA) (international), Visiting Professor at the World University of Design (India), Non-Executive Director for ECOLUXE (UK), External Expert for BIMM (Global), Research Principal Investigator NWE INTERREG (EU), External Examiner in various HEIs, Fellow of the Royal Society of the Arts and a Principal Fellow in Higher Education Academy.
He is leading the d+iD – diversity + inclusivity by Design Research Lab focusing on "Designing with and for 'others'" through Interdisciplinary co-design practices and explores how design acts inclusively regardless of disability, gender, ethnicity, vulnerability, language, and age.
Professor Anastasios Maragiannis has been one of the five facilitators on the international research project titled: "Design in Space for Life on Earth", organised by the World Design Organization (WDO)® and the International Space Station (ISS) U.S. National Laboratory, where space industry leaders and researchers joined together with designers to explore potential solutions to make our life on earth more inclusive. Over the last few years, he has been acting as a design creative industries consultant in the UK, China, Turkey, Australia, Canada, Greece and served as a Visiting professor at the School of Design at Polytechnico di Milano (Italy), Academic visiting Fellow at the University of Advancing Technology (USA), taught in various international institutions including Kingston University, UEL, University of the Arts, Goldsmiths (UK), Athens School of Fine Arts (Greece), Pari 8 (France), FPT University (Vietnam).
He developed policy documents, curated research exhibitions, inaugural events and public talks. His practice-research work outputs showcased in various places including the V&A Museum (London), the Serafio Cultural Centre (Athens-Greece), London Design Festival (UK), and he has published research and thoughts in various academic journals and books.
He is available for PhD supervision in the areas of Co-design, Participatory Design, Practice research, Interdisciplinary Design, gender, Diversity, Inclusion.