Key details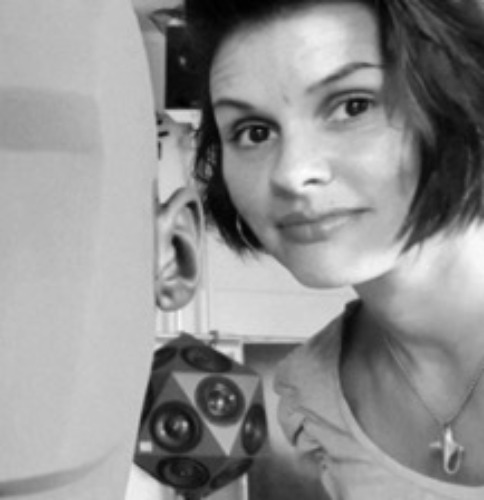 Angela McArthur
Senior Lecturer
---
Angela has worked extensively as an artist and lecturer. She was recently in residence with the ARTEC AiR program at NTNU, Norway, creating spatial audio-visual works to reflect their discourses around ocean environments. In 2019, she was in residence at the Institut für Elektronische Musik (IEM) in Graz, making spatial sound installations representing 'othered' voices. Her research interests centre around spatial aesthetics, practices and discourse, as well as underrepresented and non-human onto-epistemologies. She champions diversity, and theorises through her practice.
Angela has worked with audio-visual media in studio, live and location environments from Sydney to New York, and founded Soundstack, an annual series of workshops, masterclasses and concerts about spatial sound aesthetics. She initiated the first UK tour of IKO works, including her own, in 2019. Recent shows/presented works include Ars Electronica (2020, 2019 in collaboration with the BBC), Signale Festival, Austria (2019), Re:sound Aalborg (2019), Tate Modern Exchange (2018), BINCI Barcelona (2018), EVA London (2018), Liquidscapes UK (2018), Doing Women's Film & Television History IV, UK (2018), Sheffield Docfest (2017), Klingt Gut (2017), Chatham Historic Dockyard, Kent (2017).
Her sound design for 'Sundowning' - a cinematic VR film employing real-time granular synthesis and third-order ambisonics, won an award based on its innovation. She has spoken at many conferences and events, and provided workshops for organisations like VRUK and the V&A Museum.
Responsibilities within the university
Lecturer: Leading modules in creative audio-visual practice at undergraduate level
Member: Early Career Researcher Network
Member: Sound Image Research Group
Recognition
Spatial Aesthetics and Artificial Environments (Special Interest Group of the Society for Artistic Research). Invitation by group founder Gerriet K. Sharma.
Invited speaker, Signale Festival, Graz, Austria - 'Signale Soiree' (title of talk 'Gendering the IKO-system').
AES Immersive & Interactive Audio conference - panel member ('Exploiting sensor technologies for perceptually driven immersive audio experiences') and paper session chair.
AES North, UK - invited lecture at Department of Film, Television & Theatre, York University 'Examining the messy art and messier science of distance in spatial audio for immersive environments'.
Spatial Audio Special Interest Group at the Centre for Digital Music, QMUL – Founder.
Web Audio Conference 2017 - Committee member.
Audio Mostly London 2017 - Workshop chair.