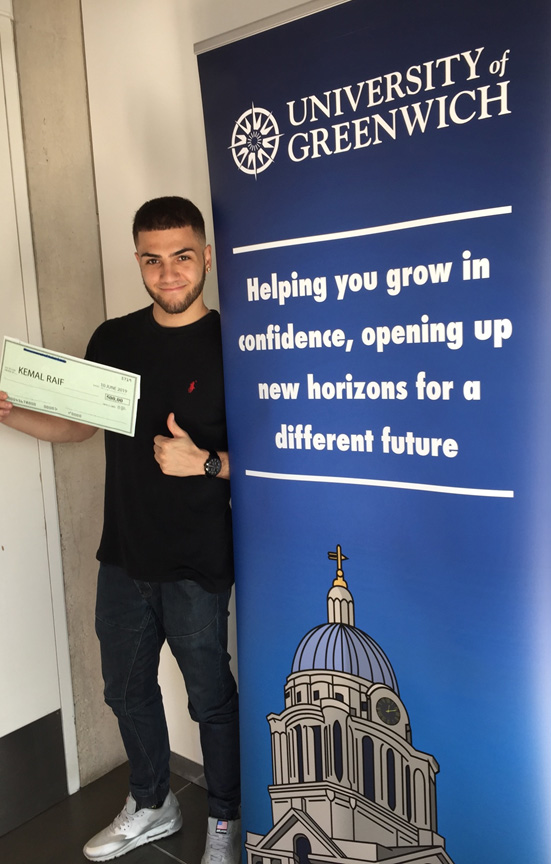 The annual competition run by display and exhibition company Design Wizard aims to encourage the creativity of students. The brief for the UK-wide competition was to design two display stands looking at the career benefits of the student's current course.
It was judged by the professional in-house design team at Display Wizard, who said:
It's always great to see the amazing designs of students when we run this competition, and this year Kemal's design really stood out.

The design was really well put together, and perfectly fitted the brief given. We loved the used of the illustrator pen tool literally 'opening up' a world of possibilities.

In the essay, Kemal explained how the University of Greenwich helped broaden his perspectives and we think this is shown brilliantly through his design.