At the University of Greenwich, we are fortunate to work with a wide range of partners across London and Kent to support our trainees.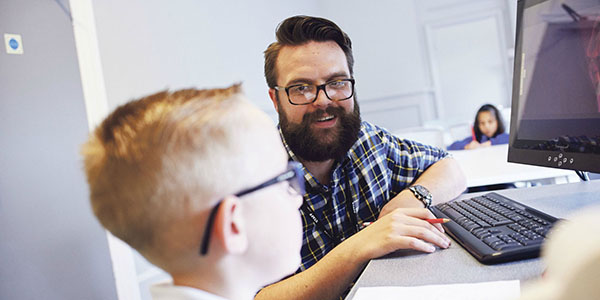 Louise Atkins, Early Years Teacher Status Programme Coordinator and Quality Lead for Professional Statutory and Regulatory Bodies (Head of ITE) says:
"We work closely with trainees when deciding on placements to ensure that trainees get the best training possible whilst on our programmes.
"Our strong partnerships ensure our trainees are well supported and have outstanding experiences whilst training with us."
Our students agree! Here is some of our student feedback about placements:
Being on placement is such a wonderful experience. It gives you an insight into what everyday life will be like once you qualify and it's an amazing feeling. The lecturers at the University of Greenwich are brilliant but you need a real experience to understand what being a teacher is really all about!
Charlotte Macleod, BA Hons Primary Education, Year 2
During my placement, I had an enjoyable and valuable experience whereby I received the support of the class teacher (mentor) and all other staff from other year groups who were willing to share their wonderful advice, feedback and own experiences with me to steer me in the direction of becoming an outstanding teacher in the near future. I am really lucky to be so well supported by my mentor and the other staff at the school.
Becky, Primary PGCE, Year 1
I appreciate that the university has found me an outstanding setting that is finely tuned in with my values and interests. The school has been welcoming, inspiring and motivating in equal measures.
Matt Crump, Early Years Teacher Trainee