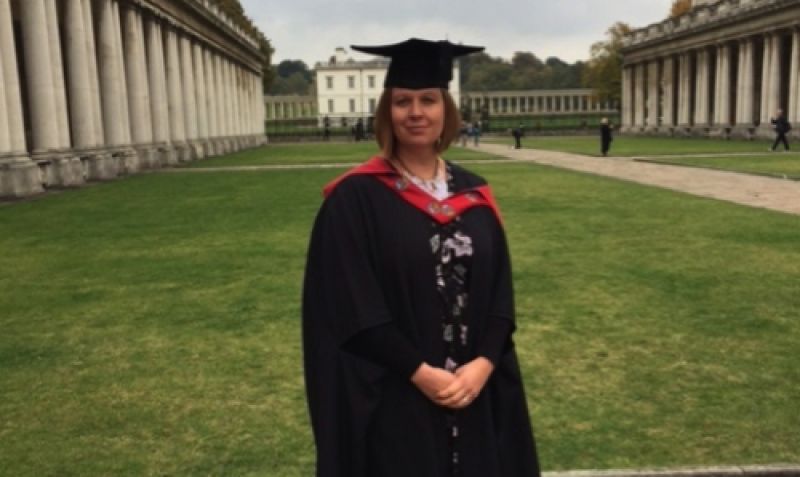 "I choose to study initially at Greenwich as it had a very good reputation". Louise told us. She first completed the Childhood Studies BA programme. Inspired by the programme leaders and tutors, Louise enrolled in an Early Years Professional Status (EYPS) programme. Following this, she was then employed as a mentor by the University to support other students.
"During my time working with the Early Years team, they saw potential in me to become a lecturer." Louise explained "So I started my PGCE Lifelong Learning and with their support, I then went on to complete my MA in Education (Early Years endorsed)."
Louise remembers how supportive and professional her tutors were throughout her time as a student and is now thrilled to be working alongside them. She first landed a role as a part-time lecturer and then secured the position of a full-time lecturer in Early Years and leader of the Early Years Teacher Status Programme.
"I am now a senior lecturer in Early Years and the Head of Initial Teacher Training." Louise told us "I have now been at the university from student to employee for 18 years and have enjoyed every minute of it!"
To view our Early Years courses, click here.