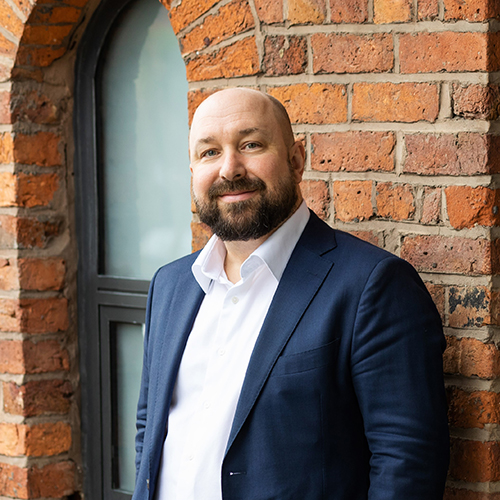 Chief Executive of BB7 Ben Bradford is a proud alum of the University of Greenwich's School of Engineering with the Built Environment with a successful career spanning decades.
Ben entered the construction industry at just 16 years of age. He studied to become a carpenter and joiner, progressing through NVQs 1, 2 and 3 and then onto an Advanced Craft, ONC.
He was introduced to the University of Greenwich through his work, which saw him working in and around the Greenwich Old Royal Naval College, the site of the university's Greenwich Campus. Ben says this experience meant it made sense to study at Greenwich, and so he embarked upon the BSc Hons in Building Surveying at the university, before continuing on to the MSc in Building Engineering and graduating in 2004.
Sound knowledge of building pathology
Ben is complimentary of his time at Greenwich. He says it is a place where students can have a fantastic student experience due to the location of the Greenwich Campus and its proximity to Central London, as well as its situation in the Southeast of England, where there is plenty to do. He also valued his studies, which gave him the knowledge foundation he needed for his future endeavours.
My studies at Greenwich afforded me a sound knowledge of building pathology and construction technology knowledge. This was a solid platform on which to build and then specialise.
Work that improves communities
Ben is now a Chartered Engineer, Chartered Surveyor and Fellow of the Institution of Fire Engineers, and is a Past President of the Chartered Association of Building Engineers. He founded his consulting firm BB7 in 2009, which advises architects, design teams, building owners and operators in managing risk in the built environment. The company has over 100 technical experts serving clients nationally and internationally and are backed by BGF Investment.
BB7 works actively with the University of Greenwich, having led interactive sessions on site to introduce students to the company and answer questions about the industry, as well as discuss potential placement and graduate opportunities – several opportunities have been offered to School of Engineering with the Built Environment graduates over the last few years. Through his work supporting clients, Ben hopes to create a more secure and resilient built environment where communities can feel safe and thrive.
Connecting students with employers
The University of Greenwich is proud to have great links with major employers that include Ford, Pfizer, Recipharm and more. Recently, students of the Faculty of Engineering and Science took part in a #GreHacks challenge with employer Kilnbridge for the chance to win an internship with the London-based company.
Throughout their time at the University of Greenwich, students are supported by their Careers Service. Students have a broad range of opportunities to develop themselves and their skills while at university, such as becoming Student Ambassadors for the university or completing their Greenwich Employability Passports.