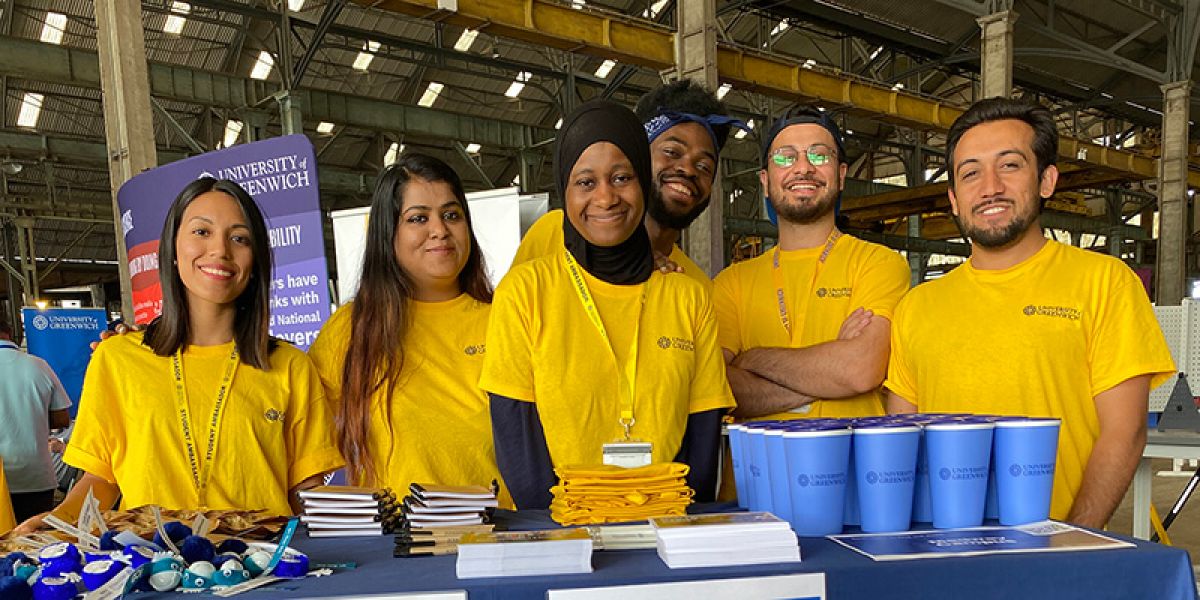 For another year, a quirky festival celebrating gaming and technology was held at the iconic Historic Dockyard in Chatham, Kent on Saturday 16 and Sunday 17 July. The festival – held locally to the Medway Campus of the university – brought families, gamers and enthusiasts together with exhibitors; employers from Science, Technology, Engineering and Mathematics (STEM) sectors, and experts, from board games specialists and creators presenting up-and-coming board games to roboticists, there to battle their creations in the much-anticipated robot war arena.
The Faculty of Engineering and Science, University of Greenwich, were proud to lead a stand at the festival to showcase STEM subjects and present a number of exhibits and interactive workshops related to courses on offer at the university, with activities for both children and adults alike. The university's visual displays were hugely popular, with many visitors stopping to take a look at our 3D printers printing gaming figures and keyrings, while many visitors stood by to witness our harmonograph in action creating geometric images.
There was plenty for everyone on the university's stand – Chemistry demonstrations led by Faculty technicians proved to be very popular with younger audiences, and it was great to see their excitement in witnessing chemical reactions taking place before their eyes. Children also enjoyed becoming crime scene investigators as they searched in a sandpit for evidence or examined their inky fingerprints through a magnifying glass. On the engineering side of the stand, one young visitor impressed us all by beating our Rubik's Cube solver robot, solving their Rubik's Cube first!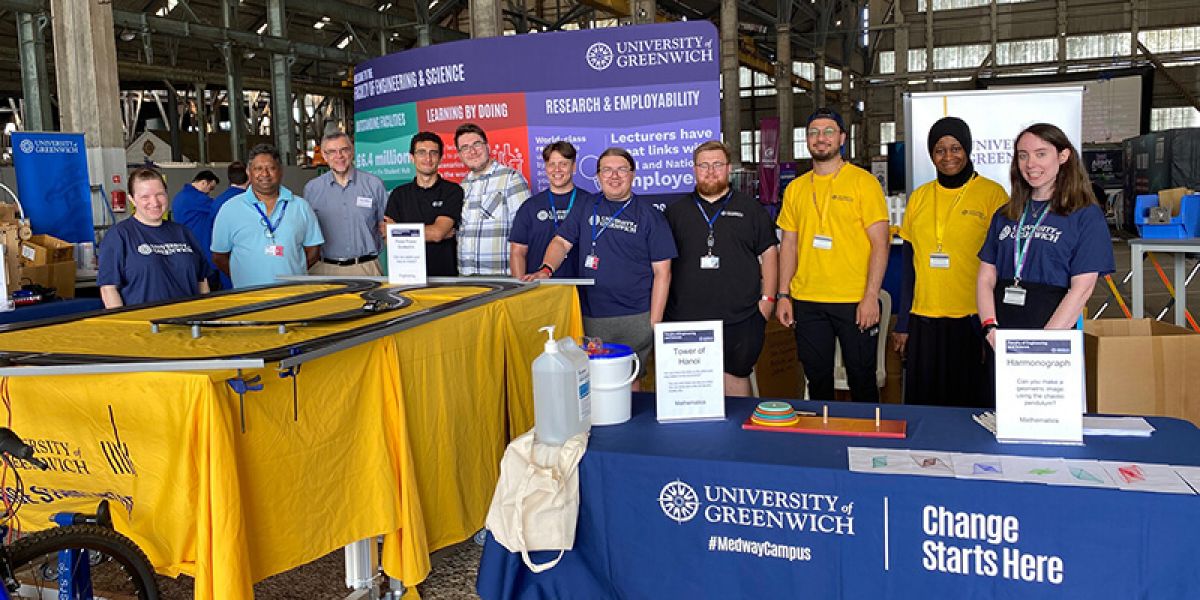 For older visitors, powering Scalextric cars across a track using an exercise bike proved a fun challenge; as did attempting the Tower of Hanoi challenge to test logic skills. Bridge collapse demonstrations were received with great thrill from spectators – all in their safety goggles and watching from behind a barrier – who waited with bated breath to see at what point a plastic bridge would shatter when loaded with weights. All activities were led by academics and our experienced technical teams from the university, with a team of student ambassadors also on-hand to support activities, speak to visitors and answer any questions.
The Faculty was pleased to be joined by a guest speaker, well-known science presenter Jon Wood, who presented engaging family-friendly science shows throughout the weekend on the Inspiration Stage.
The highlight for the Faculty was being able to speak to people of all ages about STEM and see inspiration being sparked. The Faculty are thankful to have been a part of the festival for the first time and are looking forward to attending again next year as part of our growing public engagement and outreach activities.