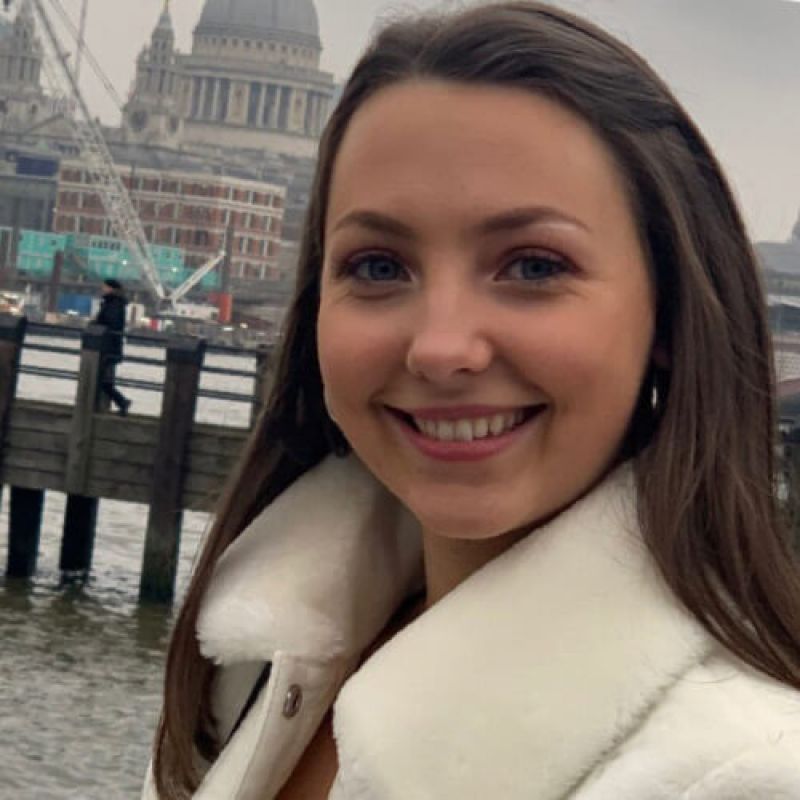 Kerry Draper, a recent graduate of the BSc (Hons) in Forensic Science with Criminology, has joined Surrey Police as a Forensic Recovery Officer.
Her role involves examining crime scene exhibits for DNA and finger marks in the lab and using enhancement techniques if marks are not visible.
As winner of the Best Forensic Student prize for 2020, the talented Kerry earned herself two job offers after graduating.
She attributes this to the University of Greenwich course for giving her the skills to stand out from the crowd – some of whom already worked in the police.
"What helped me stand out was my forensic knowledge," she says. "They were really impressed with how much I knew about forensics in the interview.
"That was all down to the staff at Greenwich! It is an amazing course and I feel so lucky to have been part of it."
A unique course
Forensic Science with Criminology is based at the Medway Campus in Kent but includes modules at the Greenwich Campus. Free transport is provided for students for these sessions.
The dedicated facilities at Medway include a suite of crime scene rooms, a purpose-built vehicle examination garage, specialised decomposition facilities and a mock mortuary. They give students a real insight into a career as a forensic scientist.
The course leader, Linda Brownlow, spent over 20 years in the Metropolitan Police as a Fingerprint Expert and Crime Scene Examiner, followed by Head of Crime Scene Training at the Crime Academy in Hendon.
It offers all the ingredients for success in forensics. Kerry admits that she still misses her time on the course, despite her amazing new job.
"The teaching material is so fun and interesting," she says. "The course is so well-organised, with lots of guidance and help provided.
"The staff have such a passion for forensics, and I learnt so much from them all in such a short space of time."
"Stay positive!"
Did Kerry expect to land the ideal job so soon? Perhaps not, but her steely determination and hard work have reaped rewards and she is keen to remind others to stay positive.
"I never thought I would be the person to get a job straight away, but with the right attitude and motivation, everyone can," she says.
Kerry's advice is to start applying for jobs at the beginning of the final year, as the end comes sooner than you think.
"Although starting a job seems like a lifetime away, it isn't," she adds. "It's a long process but it is worth it in the end. It won't be long before you are all in a forensic job you love.
"Work hard, stay positive and don't give up."
Find out about UCAS Clearing