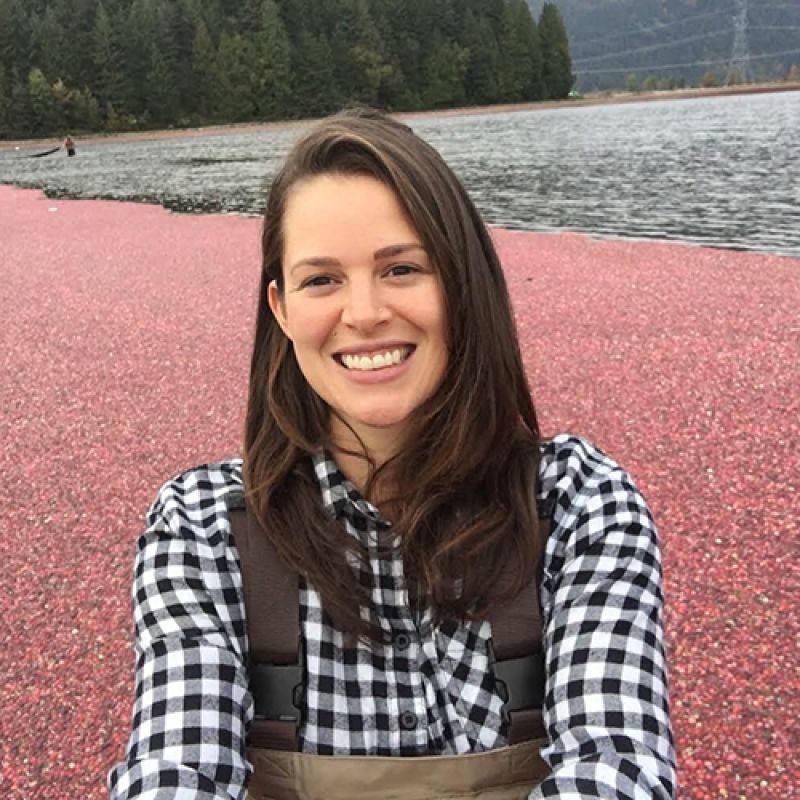 Miranda Elsby travelled from Canada to study our master's course - a decision that was vindicated when she walked straight into her ideal role.
After surveying the options for postgraduate study in her home country, Miranda scoured the UK for suitable master's courses.
The University of Greenwich stood out because the MSc can be studied full-time in just one year, which is rare in Canada.
"There are limited options for sustainable agriculture programmes in Canada," Miranda says.
"I loved that the programme was only one year long, and that I would be living in an English-speaking country while studying.
"I was also really happy with the condensed three-hour lessons, compared to continuing them all week (as some programmes do in Canada)."
UK degrees respected worldwide
The MSc Agriculture for Sustainable Development introduces research methods into sustainable agriculture. It draws on expertise in crop production as well as pest and disease management.
For Miranda, already linked to an entomology lab in Canada and familiar with the cranberry crop, this was ideal.
She chose to focus on the overwintering emergence pattern of Dasineura oxycoccana in British Columbia Cranberries.
"I enjoyed the course and I appreciated that lecturers were flexible in the independent project, which was ideal for my situation," she says.
After returning to Canada, Miranda discovered that her award was deemed equal to the two/three-year qualifications available back home.
"UK education is highly regarded in Canada," she adds.
"The International Credential Evaluation Service (ICES) found my degree to be equivalent to a Canadian MSc programme."
"My MSc enabled me to work in my dream job in agricultural research. The lecturers are passionate, talented, and helped to guide and develop me, for which I am very grateful!"
Cranberries augur the perfect role
The decision to pursue further study often leads to greater opportunities for graduates. But few could imagine finding something so relevant to their specific interests.
In that regard, Miranda found herself in the right place at the right time.
"My entomology lab supervisor heard the regional agricultural scientist for Ocean Spray Cranberries was retiring," she says.
"As this type of position was not advertised often, I applied. My interviewers were surprised to find someone with cranberry experience."
After landing the role, she has her sights set on staying there for the long term.
"There is room for growth in the company and ample research opportunities in a complex cranberry growing region. I may also pursue a PhD," she says.
And what advice would she give students interested in following her route to Greenwich?
"NRI lecturers will respect independent thought and initiative and will in turn give you flexibility and guidance," she says - before adding, "make sure to get off campus and travel the country".