As a mum of an 11-year-old autistic son and occasional carer of her parents, Human Nutritionist Zoe Robinson has a lot to juggle.
She began a degree with the Open University but decided on a change and applied to join Greenwich through Clearing at our Medway Campus, which is close to home.
As a mature student, Zoe expected to keep a low profile and complete her degree, but she was taken aback by the diversity of the student body and soon got involved in the supportive culture at the university.
Despite an already formidable list of responsibilities, Zoe became an ambassador for STAART, our scheme to support disabled and diverse students, and has joined the team to support care leavers.
"I started off as a student ambassador - working at Open Days, graduation ceremonies, and the university's first Pint of Science festival," she explains.
"Then I took extra training to become a STAART ambassador. I wanted to show people that think they're too old or from the wrong background, or those with a disability, mental health condition or learning difficulty, that university is an option for anyone who's willing to work hard."
Starting her final year in 2020, Zoe also joined the Care Leavers team, which offers support for care leavers and care experienced students to join and succeed at the university.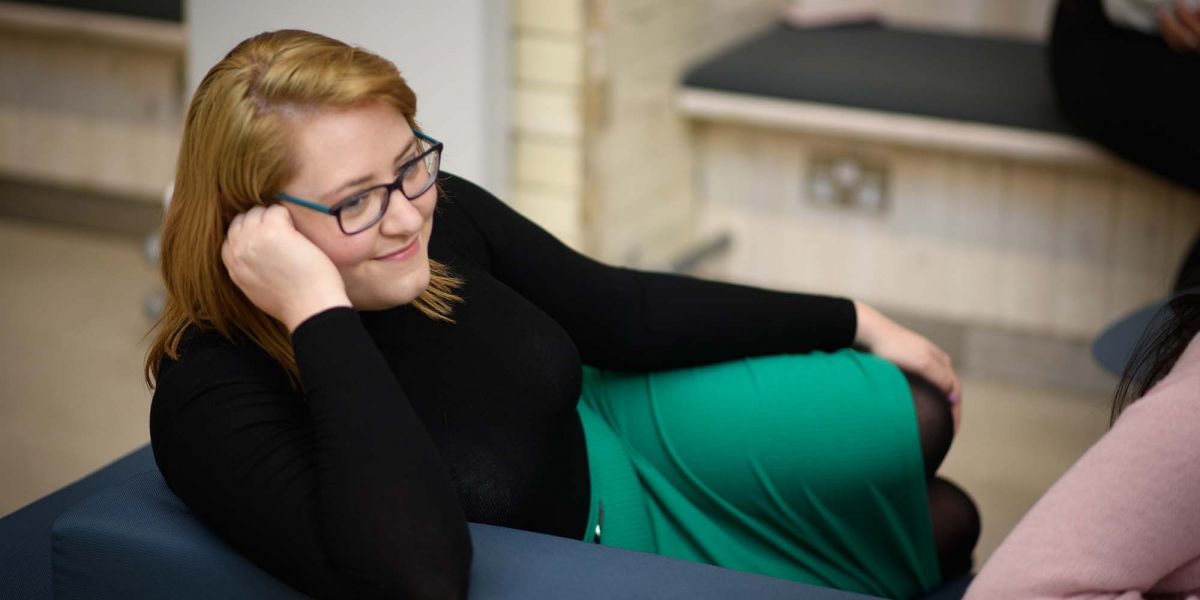 Support during lockdown
Zoe is open about her struggles with mental health and has called upon support from classmates and the university's services to keep everything on track during lockdown.
"My year group is quite small, and we've all become close and would socialise outside of lectures," she says.
"It's been hard during Covid, as studying can feel quite lonely. But the university has set up all students with Microsoft Teams and we've had lots of video calls to keep each other on track.
"I'm lucky that I have a supportive partner and parents who help to entertain my son when I'm buried in assignments or cramming for exams," she adds.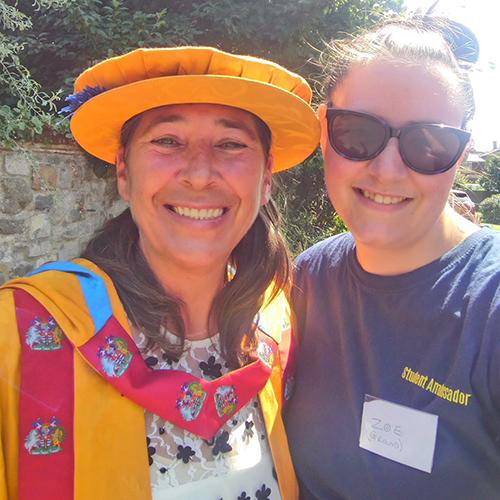 Zoe has used the university's wellbeing and counselling services to help her continue with her studies. She has also found allies from within the same communities she supports.
"I think what makes Greenwich special is the support available to us," she says.
"My personal tutor, Dr Susan Force, has been supportive and helpful throughout my studies as have the School of Science. She's checked up on me regularly via online meetings, and other members of the nutrition staff have supported me when needed".
"I've also received support from STAART and Dr Melanie Thorley. As well as the online social groups, we've also arranged video calls and had an online quizzes; a virtual graduation and birthday celebrations. One of the main activities I am involved in is working as Melanie's deputy for the SEND Planning Partnership. This partnership enables me to work with staff and students in schools, colleges and universities in Kent and Medway".
"I've made a lot of friends through STAART and I credit the group and Melanie for how well I've managed to juggle study, life, care responsibilities and work.
"I couldn't have got through it without them."
Find out about UCAS Clearing