Writing university essays, preparing for seminars, conducting research, analysing data, referencing your work. None of these come naturally to anyone, they are skills that need to be learned. Luckily your Academic Skills Team is here to help you master these skills. We are available online and in every campus library. You can book to see us or take part in any of our regular workshops and weekly drop-in sessions. We are ready to help you!
---
Attend our live sessions
What can your library do for you?
Vik Chauhan
Hi, my name is Vik. I work as an Academic Services Librarian within the Academic Support Team. I'm here to help you discover relevant information using library resources for your assignments. I can also assist you with your referencing. Book an online or face-to-face one-to-one with me to discuss information retrieval and assessment, library databases and referencing.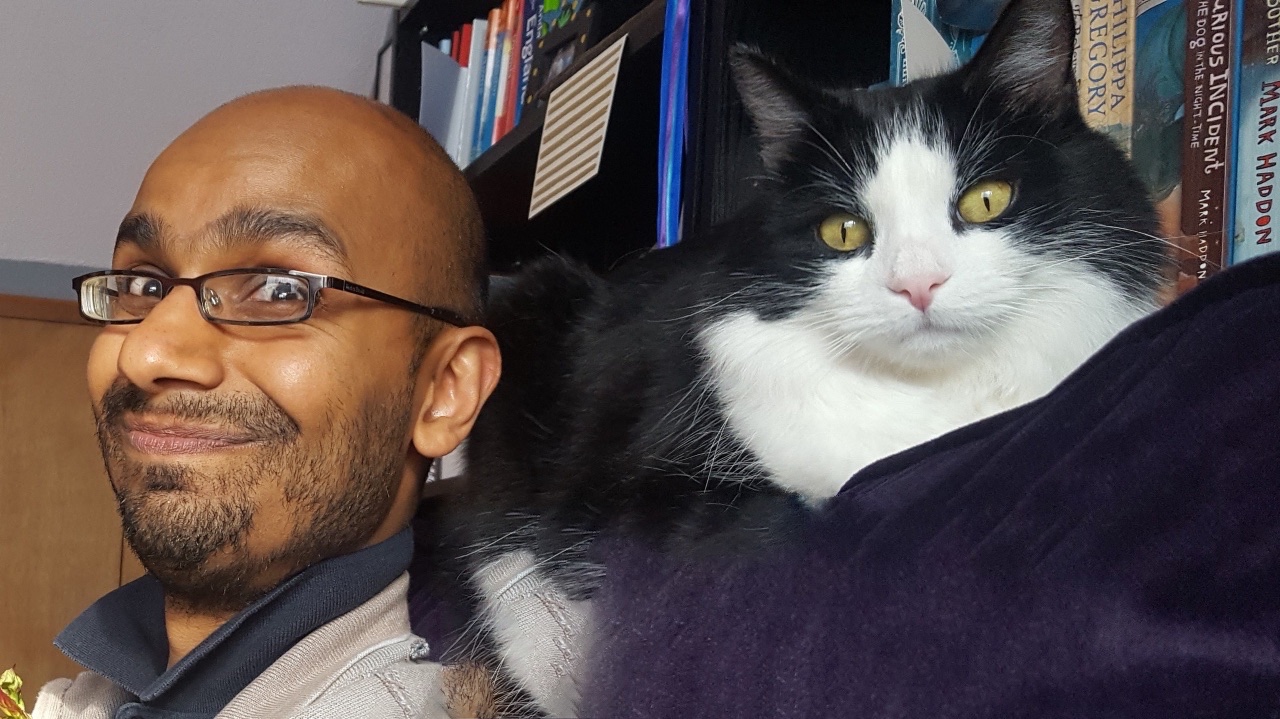 P.S. I am not the cat.
---
Rebecca Whyley-Smith
Hi, I'm Becky. I'm a Librarian supporting the school of Health and Human Sciences. I am here to help you navigate databases to find relevant information for your assignments and to help you with any referencing questions.
I am available for one-to-one appointments online or on campus and always happy to help.

---

Ros Smith
Hello, I'm Ros and I'm one of the librarians who support the Business School.
I'm here to help you find high quality information and resources for your coursework or help you with referencing.You'll meet me in training sessions arranged by your tutors but you're always welcome to come and see me one-to-one, either online or on campus. Look forward to meeting you soon.
---
David Bedford
I'm David, librarian for Health and Pharmacy programmes at Medway.
My role is to help you access high-quality information to support your studies. This might be through teaching, tutorials or online guidance. Whether it is a book or other resources which the library provides, or helping you find the best information available on the web.
I look forward to helping you make the best use of resources to excel in your studies.
---
Karen Richardson
Hi, I'm Karen, supporting Computing, Mathematics and Design.
I'm here to recommend the best resources for your research and help with your research techniques. I look forward to meeting you face to face; in your lectures, in my office or virtually.
---
Rachael Hartiss
Hello, my name is Rachael. I am a librarian supporting Business students and students studying with the International College.
I am here to help you use the library resources to find information for your assignments. I can also help you to understand academic referencing.
I may come along to your class to teach you these skills, but I am also available to help through one-to-one appointments. I look forward to meeting you.
---

Jules Mundair
Hi, my name is Jules, I work within the academic skills team, my role is to help you. It could be that you are feeling unsure about what is expected at university, struggling with certain aspects of academic assessment or simply want to improve your grades.
Book a virtual appointment with me to discuss any issues you may have, or even just confirm you are on track.
---
Jenny Spinks
I'm here to help you with your academic skills. Please contact me with any issues you need to discuss - such as academic writing, planning your assignments, carrying out research, critical thinking or anything else regarding an assessment.
Support can be provided through workshops delivered to small or large groups of students or on a one-to-one basis enabling you to make the most of your academic skills. I look forward to meeting you in a workshop or one-to-one appointment.
---
Dr. Mike Alsford
---