It will now be touring the borough, supplementing the work of existing vaccination sites and aiming to increase take-up and improve access to vaccines for local people.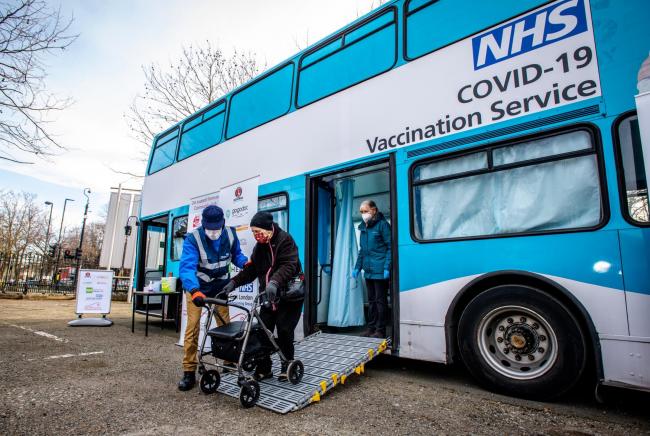 Professor Jane Harrington, Vice-Chancellor of the University of Greenwich, said: "We were delighted to host the new vaccination bus on its very first stop at the weekend.
"We've been working closely with our partners in the council, NHS and local community and voluntary groups, including Charlton Athletic Community Trust, throughout the pandemic and this was a fantastic partnership effort.
"The university has also hosted testing sites on each of our three campuses and I'm really pleased that we play a part in supporting our local communities as we continue to tackle covid together."
The bus is being taken to local venues and residents are vaccinated in one of two clinical booths on board.
Vaccinations on the bus are being given to residents in priority groups and are by appointment through local GPs.
(Image Credit: PA)