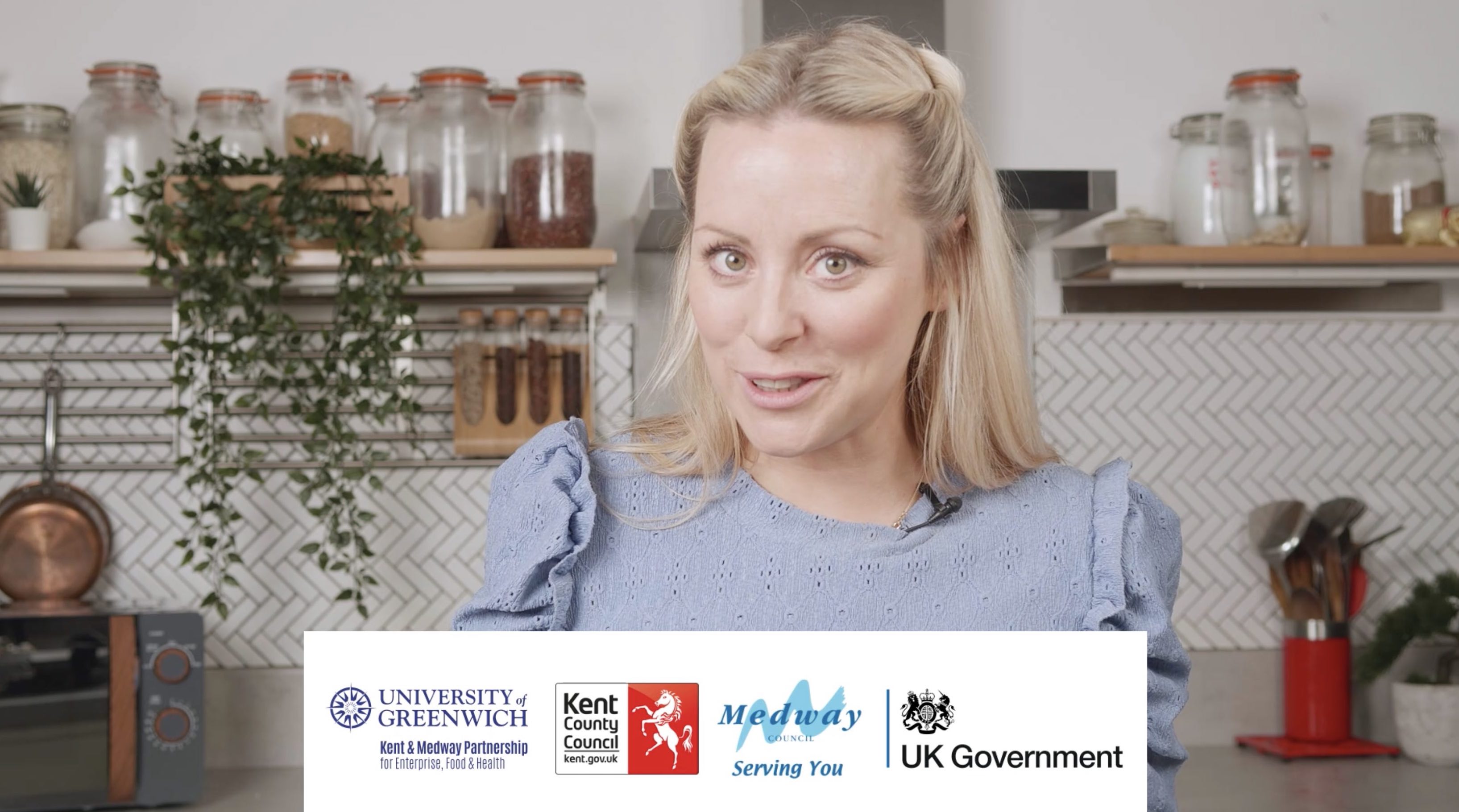 Top TV chef and MasterChef judge Anna Haugh (pictured) has joined the University of Greenwich and partners to put together some simple, nutritious and affordable recipes.
The university has produced five video recipes and a recipe book under the name Accessible Cost Effective (ACE) Kitchen.
The recipes are: banana skin "pulled pork", chicken wrap, microwave cake, tomato soup with garlic bread, and leftover turkey curry.
Dr Nazanin Zand is a Food and Nutrition expert at the university and the partnership lead.
She says: "It's great to have Anna involved and she has come up with some great, easy to follow nutritional recipes. As well as these videos we are having 5,000 printed that will be distributed in the region.
"I met Anna in our Food Innovation laboratories, while we were recording for BBC Morning Live. We hit it off and thought it would be great if Anna joined me as part of the UK Community Renewal Fund.
"We both thought it would be great to have Anna as an ambassador for the Kent and Medway Partnership for Enterprise, Food and Health.
"I want to thank Anna and Culinary Medicine UK, who came up with some great nutrition hints for the recipes, for their work on the ACE Kitchen project."
Anna said: "Everyone deserves to cook and eat great food without stress, for an affordable price. I want to share that passion and help people learn how to stay on a food journey that is good for them and their family.
"We want to help people cook and eat more nutritious affordable food, I'm proud to lend a hand with developing recipes that won't take hours to prepare.
"From a young age I was lucky to be taught by my mother who was taught by my grandmother how to use everyday ingredients to create simple, nourishing and delicious food."
Anna began her career in her hometown of Dublin, working in L'Ecrivain with Derry Clarke. She then moved to London where she worked with Shane Osborne in Pied à Terre, Philip Howard in The Square, and at London House with Gordon Ramsay.
In May 2019, she founded Myrtle Restaurant in Chelsea, and recently launched a fine dining Irish restaurant in The Conrad Dublin.
Anna takes old Irish recipes and refines them, making the dishes more elegant but still with the heartbeat of Ireland. She believes in training her staff so they feel empowered and have the opportunity to fulfil their potential. In Myrtle Restaurant there is a large focus on great Irish produce, music and art.
As well as MasterChef: The Professionals, Anna has worked on numerous television shows for the BBC, including Saturday Kitchen and Morning Live.
This initiative is part of the Kent and Medway Partnership for Enterprise, Food and Health, originally funded by the UK Community Renewal Fund.
Partnering with the university on the project are Kent County Council, Medway Council and the UK Government.