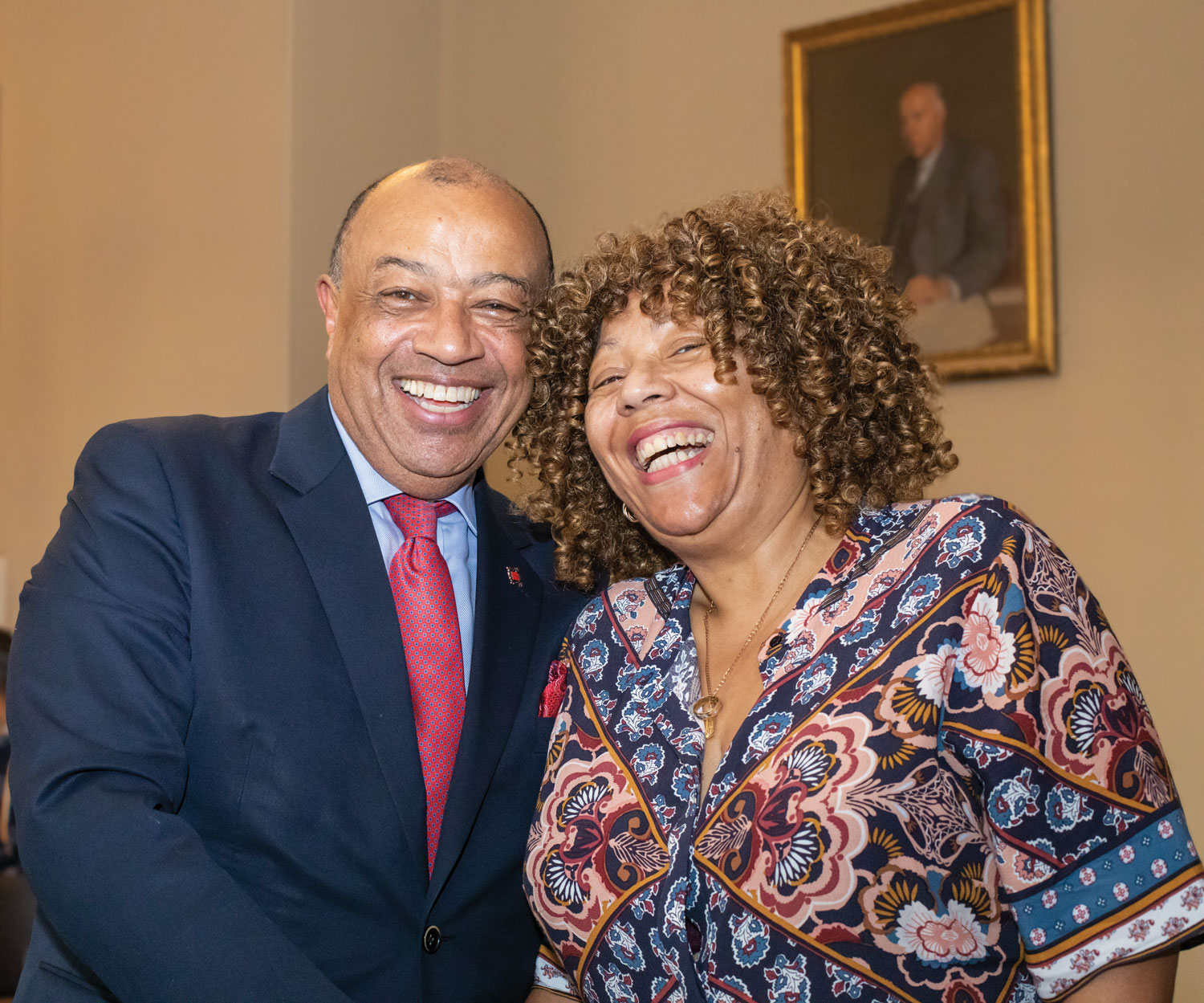 Putting her doctorate in Educational Technology and Leadership Development on hold, former student Joyce has created a community-based charity to honour the legacy of her husband, Flip Fraser, who passed away in 2014.
Media pioneer Flip was the creator of the Black Heroes in the Hall of Fame, a show celebrating influential Black role models – such as Luther King, Malcolm X, Nelson Mandela – with a dynamic fusion of music, dance and history.
Joyce has continued her husband's work by developing cultural and artistic initiatives in the community through the establishment of the Black Heroes Foundation.
Joyce said: "At Flip's memorial service, people kept telling me 'Joyce, you can't let his legacy die – It's because of that show that I'm a doctor, a lawyer and an actress'. I kept getting this and when I was going through Flip's things, I saw what he had planned. I saw his vision for a bigger organisation. So, in 2016 I registered the foundation with the Charity Commission. We had an incredible launch as twenty actors played parts of the show on the top floor of City Hall – it was amazing.
"I know nothing about the theatre, I know nothing about charities, and I know nothing about fundraising, so this has been one hell of a journey, but what really motivates me is the impact that we're having on the community."
Part of Joyce's work included the Black Heroes Soul Food Cafe, a monthly event in Battersea which created a space for African diaspora to perform songs and celebrate their heritage and culture.
In 2018, Joyce received a Point of Light award – given to outstanding individual volunteers who are making a change in their community – from the then Prime Minister, Theresa May.
This year, Joyce and her charity have produced a 17-minute documentary about Sam King MBE, a World War Two veteran, founder of the Windrush Foundation and the first Black Mayor of Southwark. 'The Story of Sam King MBE' will be screened at the Tate Modern on 7 November and will include a two-hour workshop exploring the film's themes.
At Greenwich's BAME Network launch last week, which included a talk by the university's chancellor, Paul Boateng,Joyce spoke about the importance of getting diversity on the agenda and celebrating Black role models.
Joyce added: "We need to celebrate what is good. I will tell my story, which is very positive, and that's what the Black Heroes Foundation is about – it's about telling positive stories. We need to engage with our communities so that they know who they are, because as Marcus Harvey said, 'if you take the history away from the man, it's like taking the roots away from the tree'.
For more information about the work of the Black Heroes Foundation, click here.