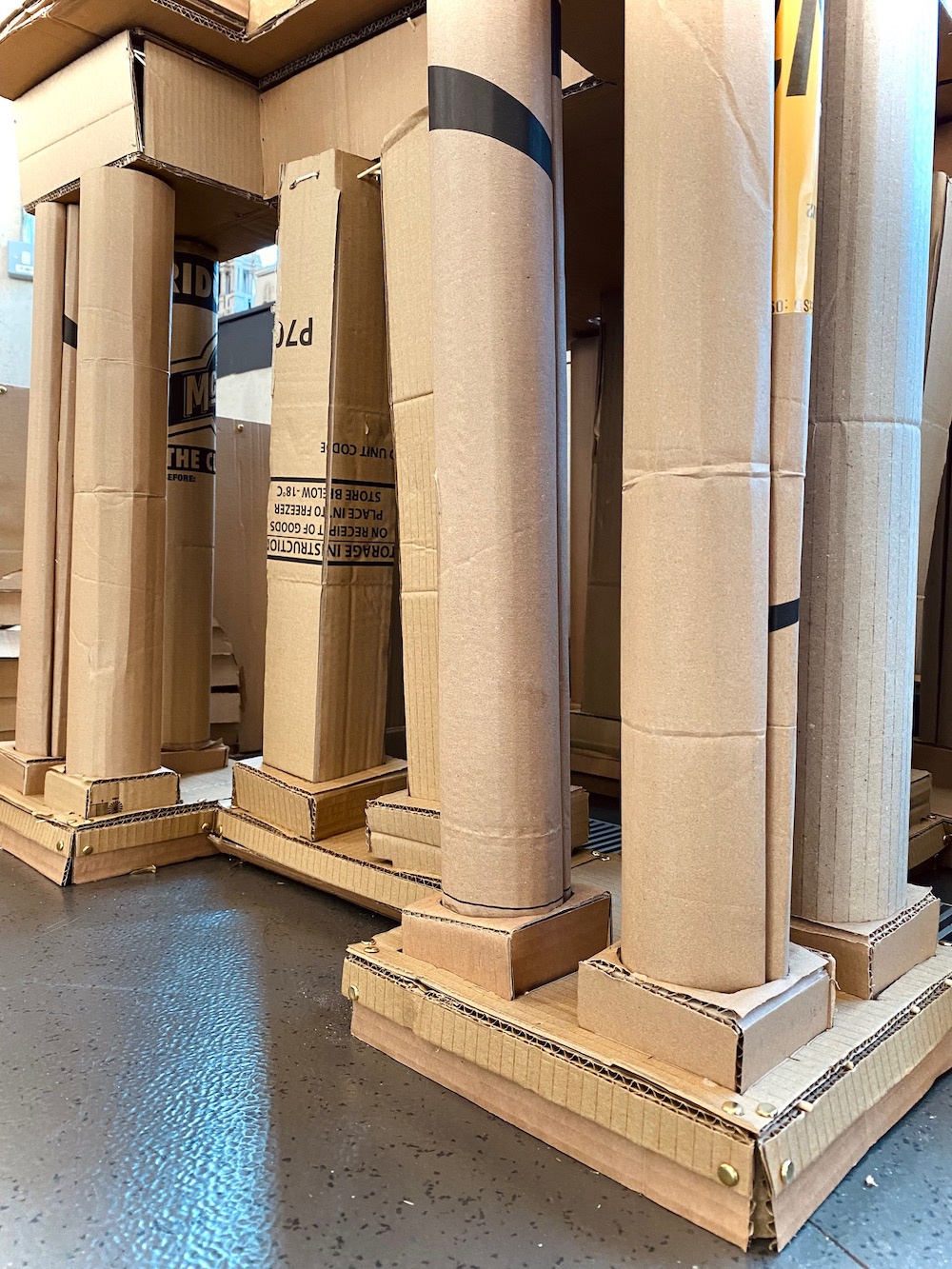 Over 140 first year Architecture students were split into 16 groups and tasked with recreating 1:5 scale fragments of important architectural sites using just cardboard and ingenuity.
The cardboard building project has run for several years with each year focusing on the built work of a different architect.
2023 was the tercentenary of Sir Christopher Wren's death. To mark this, students were asked to visit some of his existing churches. After which, each team started building a fragment from one of those locations.
The models have taken shape in the Stockwell Street Design studios in the Stockwell Street building, Greenwich, where they will remain until the end of term before being carefully dismantled and reassembled for a summer graduate show.
The students were not permitted to use glue and instead had to design their connections, fixings, joints to keep the structures upright.
All the cardboard used to make the models was second hand and some of it came in response to a call out to other UoG departments for any spare. So all materials were found and recycled.
Susanne Isa, Programme Leader for BA Architecture, said: "Every year our year one students use existing buildings to analyse the basics and details, to learn and observe some of the fundamentals of architecture.
"This year, the Maritime site and the City of London were used as points and students will mark the tercentenary of Sir Christopher Wren's death in 2023. In commemoration, students explored Wren's work at the Maritime site by visiting some of his existing churches in the City that were rebuilt after the Great Fire of London.
"Part of the work involved remaking a fragment of the architecture to scale of 1:5 using found cardboard and mechanical fix (ie not glue).
The aim was for students in teams to work collaboratively and to reuse a seemingly humble material, transforming drawings into built form. The work is in progress and will be displayed in 2023 in a public exhibition."