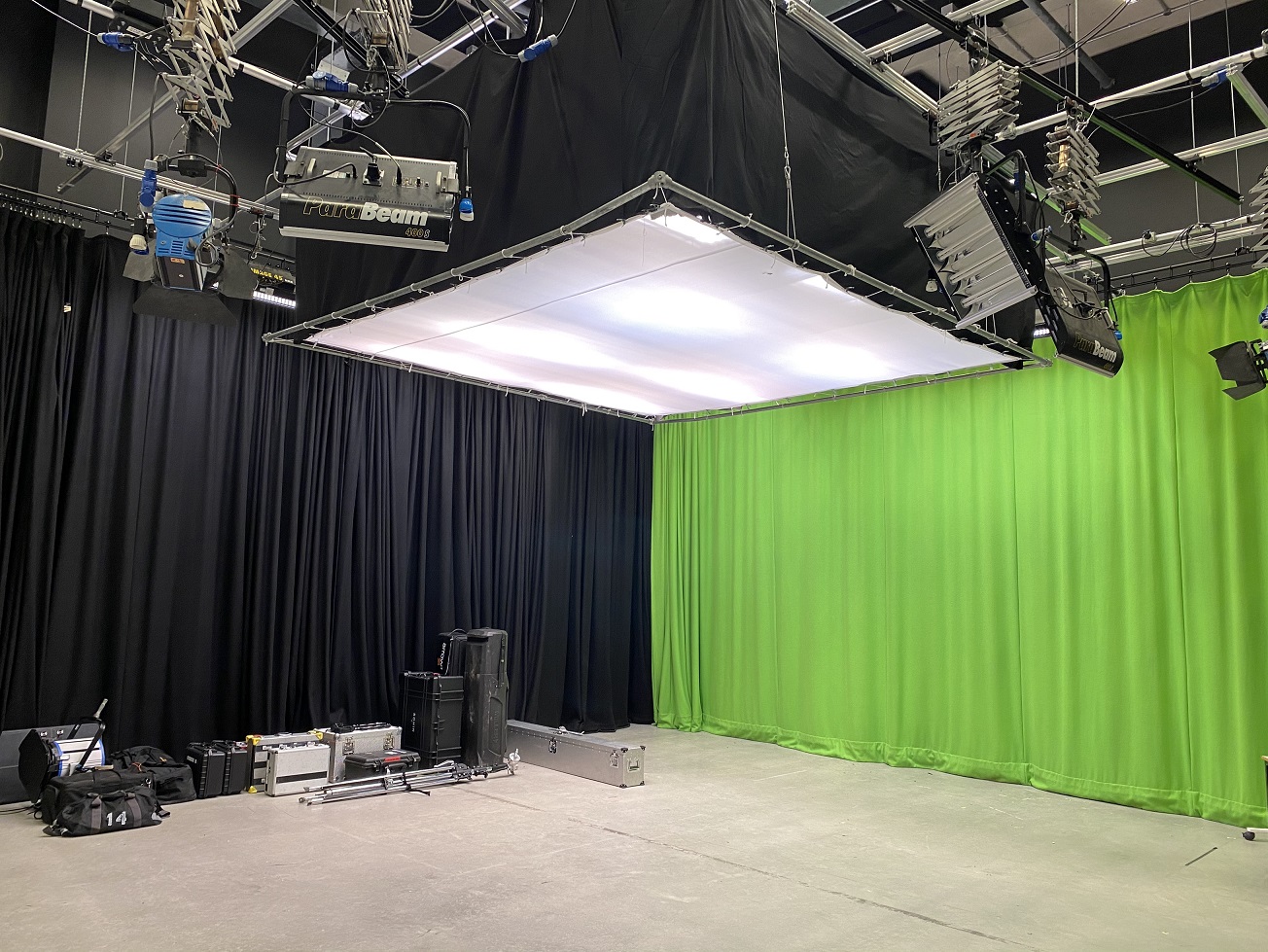 Cutting-edge film techniques are being taught at the University of Greenwich as part of an innovative partnership.
Greenwich has been awarded a £16k grant by StoryFutures Academy, the National Centre for Immersive Storytelling. The project will run in partnership with Mo-Sys Engineering, a Greenwich company specialising in advanced image robotics and virtual production technologies for the high-end film and broadcast industry.
Dr Jodi Nelson-Tabor, of the Film & TV Research Team in the School of Design, has been awarded a grant for the: How to be Good: A Case Study approach to Virtual Production Workflows project.
She said: "Virtual Production is new technology and there is a real skills gap so we will be teaching our students vital new skills.
"The use of green-screen technology, already invested in by the university, is well-established in film production. The newly available use of motion tracking systems and rigs, as well as high-powered games engine workstations, allow the on-set crew to see the computer-generated background and live action together in real-time. It means people don't have to go out to multiple locations to shoot.
"Using camera tracking systems, shows such as the Mandalorian and the Lion King are shot in LED/green screen studios. We're using these techniques to make a short film which we can use as a case study for our research.
"We are working with colleagues in computing and drama on this six-month project. We aim to shoot in April and be finished by July."
Greenwich is one of seven organisations to share a £110,000 grant awarded by StoryFutures Academy.
Dr Nelson-Tabor added: "The research study is supported by the Train the Trainer initiative of StoryFutures Academy fund.
"The project will provide the university's School of Design/Film and TV Production department access to high-end motion tracking technologies and expertise of Unreal Engine, the world's most advanced 3D creation platform."
The Mo-Sys product range spans remote heads and motion control, broadcast robotics, mechanical and optical camera tracking for augmented reality and virtual production, plus on-set visualisation, supplying to broadcasters such as BBC, Sky, Fox, ESPN, CNN Discovery Channel, The Weather Channel and Netflix among many more.