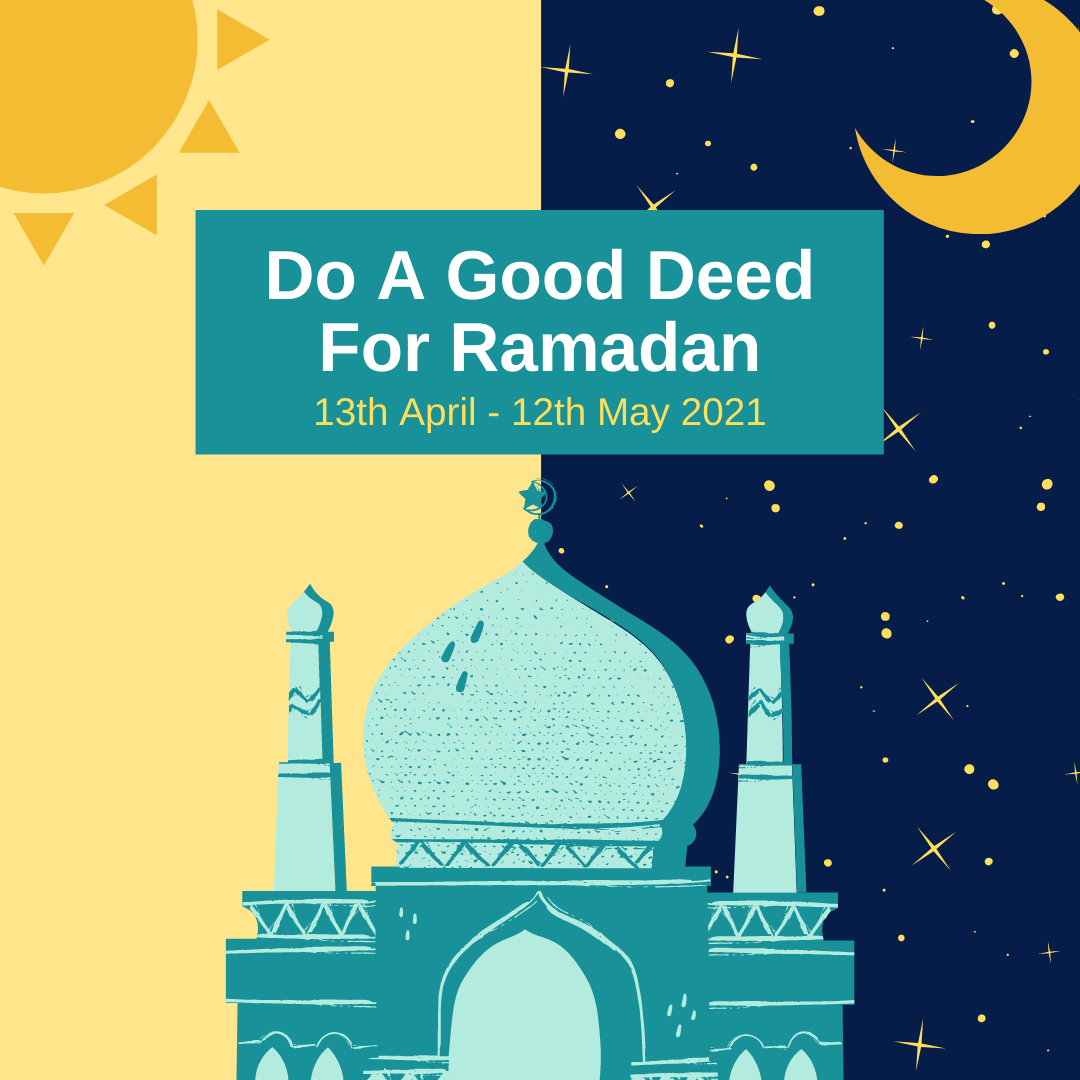 Ramadan is the ninth month of the Islamic calendar. The exact dates of Ramadan changes every year. This is because Islam uses a calendar based on the cycles of the Moon. In 2021, Ramadan will begin in the evening of the 12/13 April (depending on moon sightings) and will end on the 12/13 May.
Most Muslims fast between dawn and sunset. Fasting allows Muslims to devote themselves to their faith. It is thought to teach self-discipline and reminds them of the suffering of the poor.
During Ramadan, it is common to have one meal (known as the suhoor), just before sunrise and another (known as the iftar), directly after sunset.
Almost all Muslims try to give up bad habits during Ramadan. It is a time for prayer and good deeds. They will try to spend time with family and friends whilst helping people who are in need.
Do a good deed for Ramadan
To celebrate the holy month of Ramadan alongside our Muslim colleagues, this year we have launched 'Do a good deed for Ramadan'. We hope to make this a long-standing tradition at the university with a month of sharing and generosity and service to our communities. Between the hours of sunrise and sunset we are encouraging you to do a good deed for Ramadan. Whether it be connecting with a friend or relative that lives alone, helping an elderly neighbour, helping in the community, volunteering at an animal shelter, or even a small contribution to a charity of your choice for a cause you believe in – the list is endless, and the choice is yours. Every act of kindness will make the world a better place.
Remember this is a great opportunity to get involved with helping others and it doesn't have to stop at the end of Ramadan. For ideas about volunteering you can visit Do-It.org.uk.