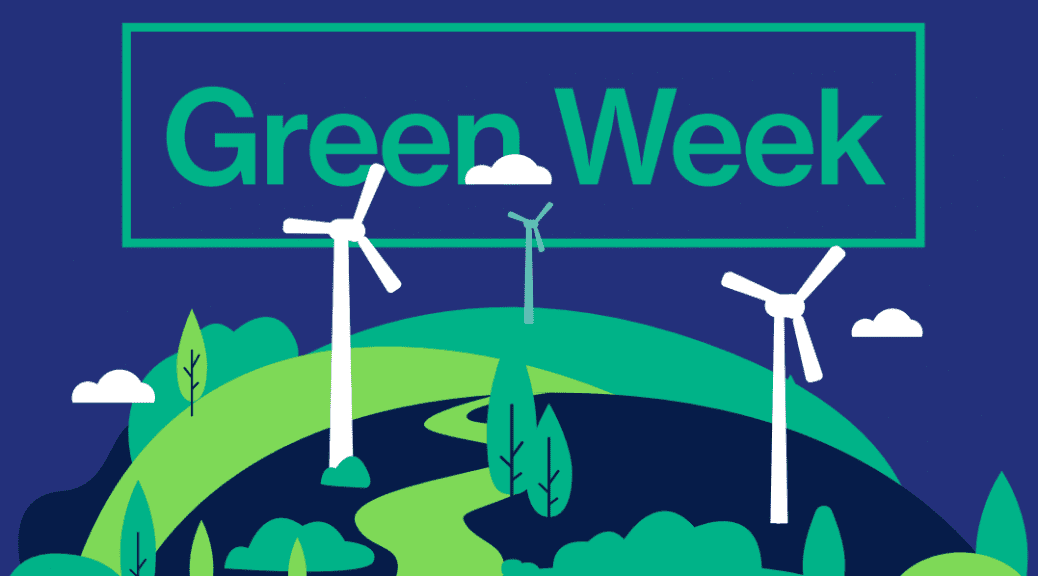 Green Week was established in 2011, our student led initiative is supported by the Sustainability Team. This year Green Week falls during COP26 a crucial event for world leaders to support climate action. Our Green Week is supporting the need for immediate climate action, raising awareness and encouraging everyone at Greenwich to make their own changes for a more sustainable planet.
All week initiatives
Reuse Race
Bring your reusable hot drink cup (or use a cafe mug) and receive a discount that grows when more and more people do the same - look out for details of the increased discount in our university cafes.
University of Greenwich Litter Pick Challenge
Pick litter and win prizes! As part of our work with the Hedgehog Friendly Campus initiative we are inviting students and staff to litter pick on campus or in their communities. Prizes will be awarded for the most bags collected and the most unusual litter collected too.
Take photos of the waste you collect and email sustainability@gre.ac.uk during the week. Litter pickers are available from the Hub reception in Medway and email sustainability@gre.ac.uk if you need one at Avery Hill or Greenwich and we will endeavour to get these to you.
Online Sustainability Survey
Complete the survey to win prizes - tell us what you think about sustainability and what the university can do to improve.
We have a range of prizes from Fairtrade chocolates, a weeks' worth of free meal vouchers at our café outlets, Keep Cups and jars of honey from our campus hives. Thank you.
Leave your leaves
Write your thoughts and ideas about sustainability concerns and hopes on the sustainability tree located in Drill Hall Library Medway.
Jabed's EcoTips
Greenwich Students' Union Officer Jabed will be sharing a range of eco tips to help you live a greener life. Watch this space (literally).
Monday 1 November is Meat Free Monday
All Greenwich and Medway outlets will take out meat from menus for the day. Choose instead a from a range of delicious vegan and vegetarian dishes.
Events: