This September will see the dual premiere of choral and sound compositions by Dr Andrew Knight-Hill (Associate Professor of Sound Design and Music Technology and Director of the SOUND/IMAGE Research Group). Commissioned by Aproxima Arts in 2020, these new compositions form part of a celebration of the life of broadcaster and radio journalist Charlie Ross, and feature as the finale of the Arborath 2020+1 festival, with radio broadcasts and ten days of live performance in the impressive sand dunes of Lunan Bay, Scotland.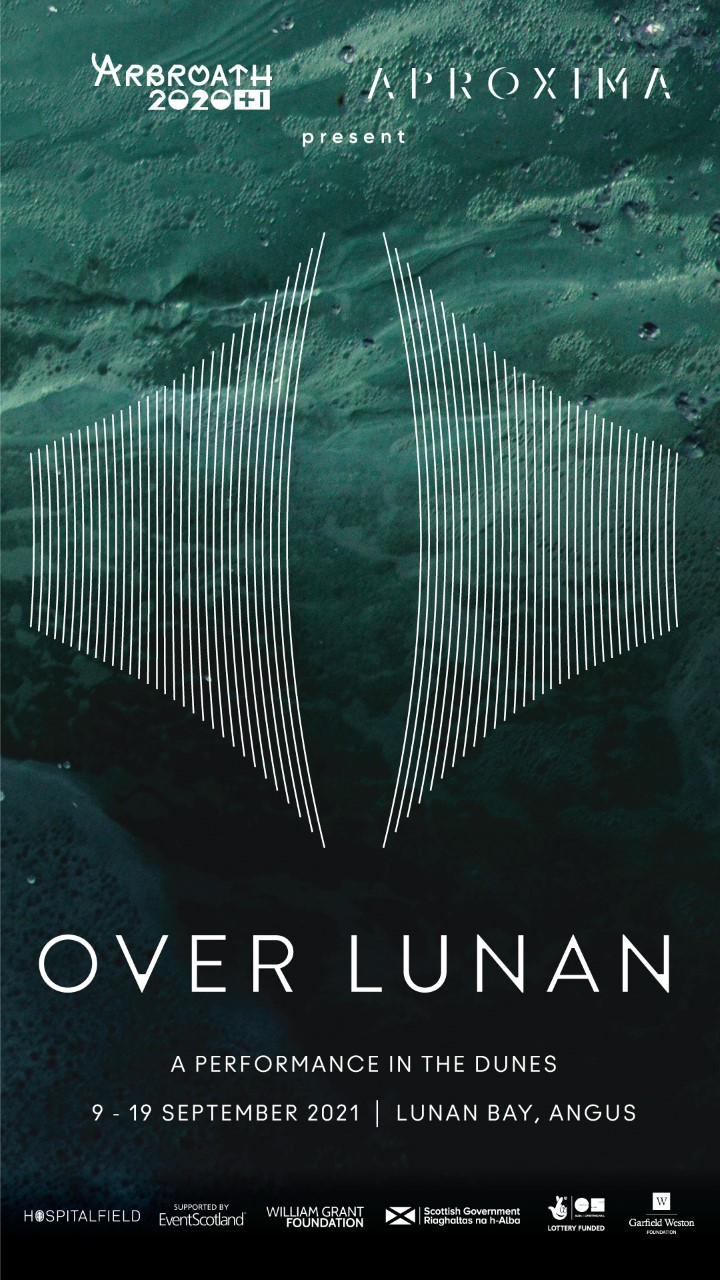 Working with scholars of ancient Mesopotamia (Dr Martin Worthington, Trinity College Dublin; Charlotte Steeb, University of Göttingen; Professor Nathan Wassermann, Hebrew University, Jerusalem), Dr Knight-Hill adapted portions of an ancient Babylonian text and transcribed this ancient poem as the choir's libretto.
The Atra-hasis (written down c.1650 BCE) – speaks of humans causing such damage to the world, that the gods are forced to send forth a great sickness into the population. Despite this affliction, humans continue to weigh heavily upon the earth, and so the gods eventually decide that their only option is to make the waters rise and wash away mankind so as to cleanse the earth.
"In this time of crisis and climate emergency, these nearly 4,000-year-old words find new resonance and imply renewed urgency." said Dr Knight-Hill. "We began this ambitious project in March 2020 and developed it through the pandemic, so to be sharing the final result in September 2021, just ahead of the COP 26 climate negotiations, feels particularly timely.
"I am indebted to the incredibly talented musicians I worked with on this project, the singers of the St Salvator's Chapel choir (St Andrews University), percussionists Cameron Sinclair, Angus Farquhar and Trumpet/Conch Bede Williams."
Recordings for this project were made using surround sound, 360º immersive microphones recently acquired by the SOUND/IMAGE Research group as part of a capital investment from the University of Greenwich.
Professor Stephen Kennedy, Head of the School of Design added: "This project demonstrates the multifaceted strengths of our SOUND/IMAGE research group. It shows the flexibility to work compositionally across sound design, sonic art and music. We are drawing on our deep connections with fellow humanities subjects (and the sciences) and our ability to deploy the latest technologies in the service of art and the creation of new immersive spatial audio experiences."
Over Lunan
In 2015 the journalist Charlie Ross spent a summer in Lunan Bay, investigating the area's history and mythology, and the natural forces that have shaped this coast through millennia.
He died before his work was complete, but his discoveries, including Lunan's connection to the ancient cultures of the Middle East, are now brought to life posthumously in a new radio piece, produced by Steve Urquhart and directed by Purni Morell with music and sound design by Andrew Knight-Hill, which can be heard for the first time next month.
The piece will be on Radio North Angus, Monday 6 September at 8am, and Wednesday 8 September at 12.15pm.
It will be on Resonance FM on Friday 10 September at 8pm and Monday 13 September at 10am
Things are not always as they seem. Obvious, perhaps, yet OVER LUNAN sheds light on some of the hidden connections between Lunan and places far afield, in both time and space.
From 9 - 19 September, there will be a live performance in the dunes at Lunan Bay, which complements Charlie's radio work and commemorates his discoveries.
https://www.aproxima.co.uk/over-lunan
This project has been supported by: Garfield Western Foundation, William Grant Foundation, Creative Scotland, Event Scotland, The Scottish Government.