The scheme, which launched in 2000, celebrates and recognises individuals who have made an outstanding impact on student outcomes and the teaching profession in higher education.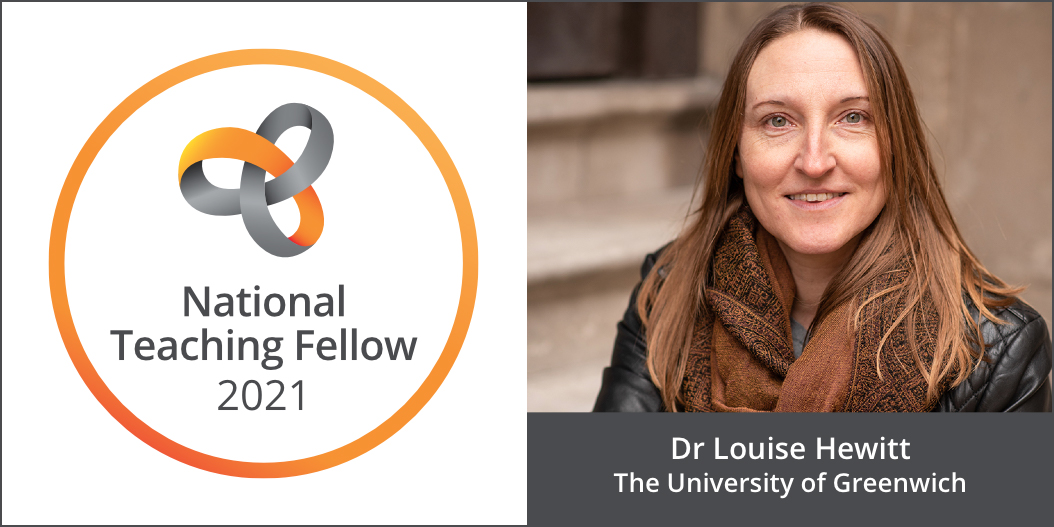 Dr Hewitt said: "I am delighted to be recognised as a 2021 National Teaching Fellow. It reaffirms the privilege it is for me to engage students with the issues facing the criminal justice system through the work of the Innocence Project London."
Dr Hewitt is one of only fifty-five individuals across the country given the prestigious award this year.
Vice-Chancellor of the University of Greenwich, Professor Jane Harrington, said: "Congratulations to Louise – this is excellent news. I'm delighted that she has received such well-deserved recognition for her work, which has such a positive impact on so many both within the Greenwich community and more widely across London."
Alison Johns, Chief Executive of Advance HE, added: "This year marks the 1,000th National Teaching Fellowship award. Over the years, each and every NTF has made an impact on the sector – both on the students they teach and on their fellow teaching staff who look to them for inspiration and guidance. Well done to each and every awardee on this outstanding achievement."
The full list of 2021 NTFs and Collaborative Award for Teaching Excellence winners is below.