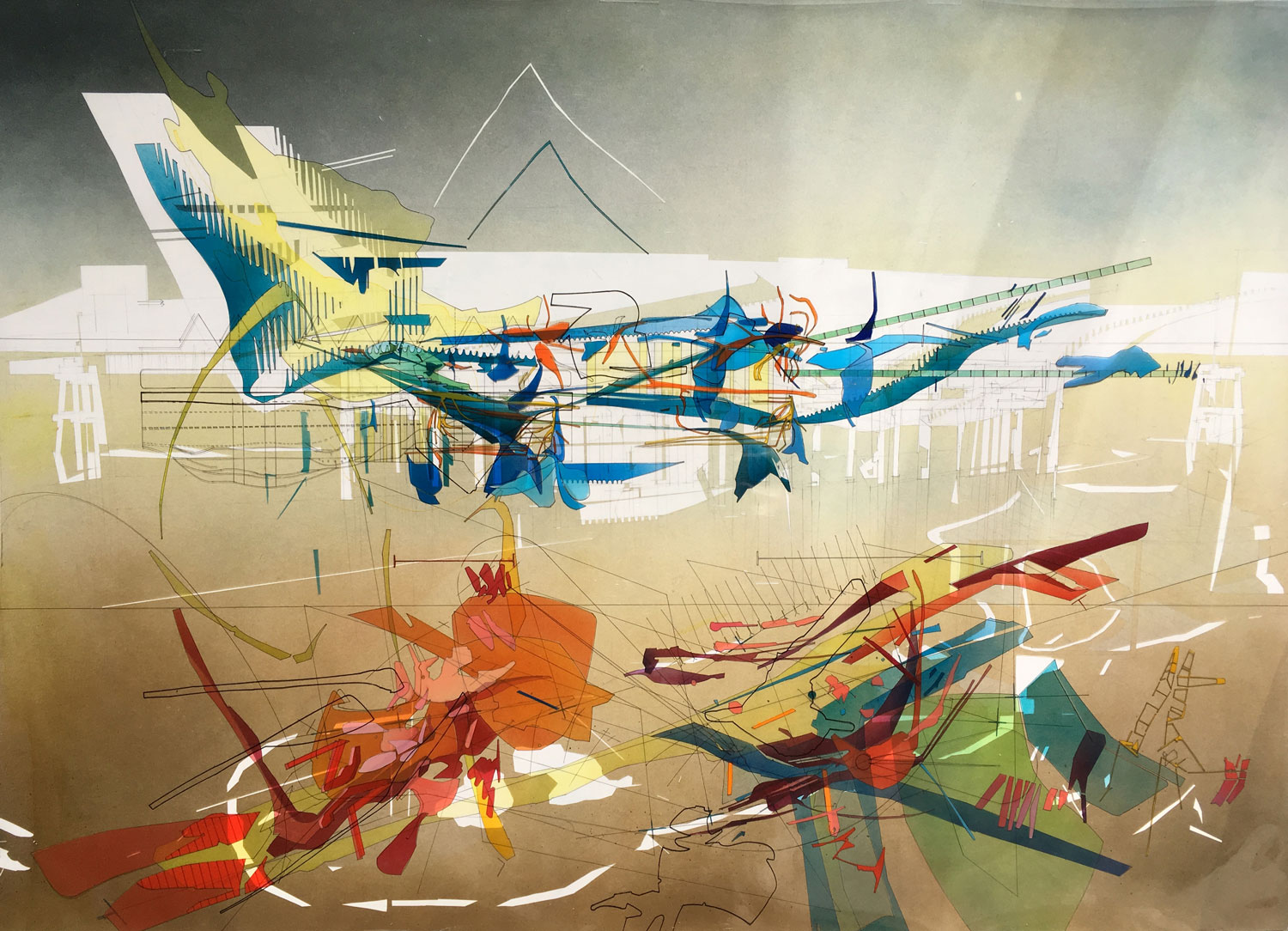 Dr Shaun Murray's d
rawings are being shown in the 'Sensorium' exhibition in Shanghai from 01 October to 30 November. 'Sensorium' is part of the Shanghai Urban Space Art Season 2019 (SUSAS), a series of exhibitions examining waterfronts.
The drawings feature two abandoned piers on the River Thames and are part of a project called Tellurian Relics, which investigates architectural space using the experimental practice, ENIAtype – an interdisciplinary practice which unpacks the complexities of the environment through architecture.
A senior lecturer at the university and the director of experimental design studio ENIAtype, Dr Murray said: "The design of architecture is more than the formation of discrete objects in space. It is also about the choreography of highly complex spacetime entities that are both organic and inorganic. Through my work, I have developed techniques that facilitate the understanding of this complex architectural space, using the experimental practice – ENIAtype.
"I am proud that my drawings are being exhibited internationally, and that as part of the University of Greenwich, my colleagues and I, are continuing to develop new collaborations."
Dr Murray is part of an international group of architectural artists who meet bi-annually to discuss the production and exhibition of architectural drawings.
In 2020, Dr Murray's drawings will be on display in New York at The Cooper Union, and in 2021, they will be shown in Los Angeles at the A+D Museum.