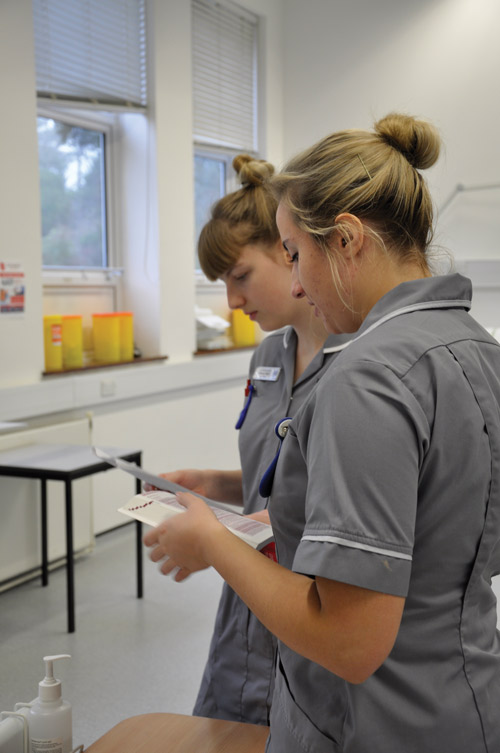 Paramedic students and those studying midwifery and speech and language therapy are joining nursing students in possibly receiving new financial support, following a recent government announcement.
Students may receive at least £5,000 a year at the University of Greenwich from September 2020, as the government updated its news about reintroducing maintenance grants.
This means that those applying to study at Greenwich, as well as continuing students, may receive a minimum £5k award, which does not need repaying. Those studying eligible courses, such as mental health nursing, will receive an extra £3k a year.
Alison Cork is a nurse and Programme Leader of Pre-Registration Adult Nursing at Greenwich.
She said: "This is a positive commitment from the Government. Any incentive to get more people studying nursing is welcome. The extra possible money for those studying mental health nursing is also recognition that this can be a difficult area to recruit to.
"It is hoped that this first step will help students to complete their studies and achieve professional registration as a nurse or midwife, so adding to the future workforce.
"In the year of the nurse and midwife (2020) we look forward to welcoming the next generation of future nurses and midwives and would support additional incentives from the Government to assure this."