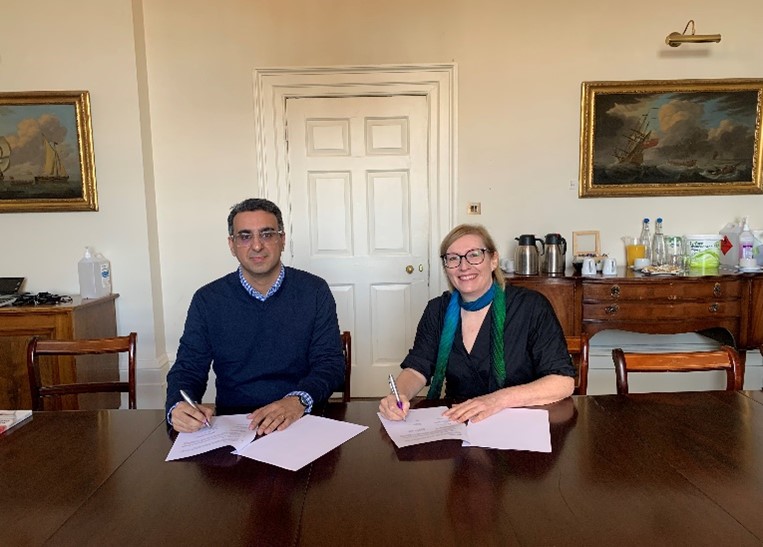 Founded by one of India's leading filmmakers, Subhash Ghai, Whistling Woods International (WWI) strives to set new standards of world-class education in film, communication and creative arts. The agreement will promote a broad cooperative relationship between the two institutions by nurturing academic, scientific and cultural collaboration.
Here at Greenwich we are always keen to partner with global leaders in the creative industries, and we are delighted to be working with Whistling Woods. WWI is a fantastic institution, and this collaboration will allow our staff and students to engage with those at WWI to share knowledge, good practice and to develop new collaborative projects.

Deputy Vice-Chancellor, Professor Jane Roscoe
A partnership of opportunities
The partnership will bring exciting opportunities to students and staff at both organisations, with both agreeing to develop the following collaborative activities on a reciprocal basis:
Staff and student exchange opportunities
Joint research collaboration
Cultural and intellectual opportunities for staff and students
Summer schools and short courses.
Commenting on the academic collaboration, Mr Rahul Puri, Head of Academics at Whistling Woods, said, "We are excited to announce our association with the University of Greenwich, London. We believe such partnerships not only help the students and faculty enhance their academic horizon, but also enables them to expand cross-cultural perspectives, leading to unique and new multifaceted thoughts."
As part of the collaboration, a series of virtual lectures around the film industry is taking place for Greenwich and Whistling Woods students.