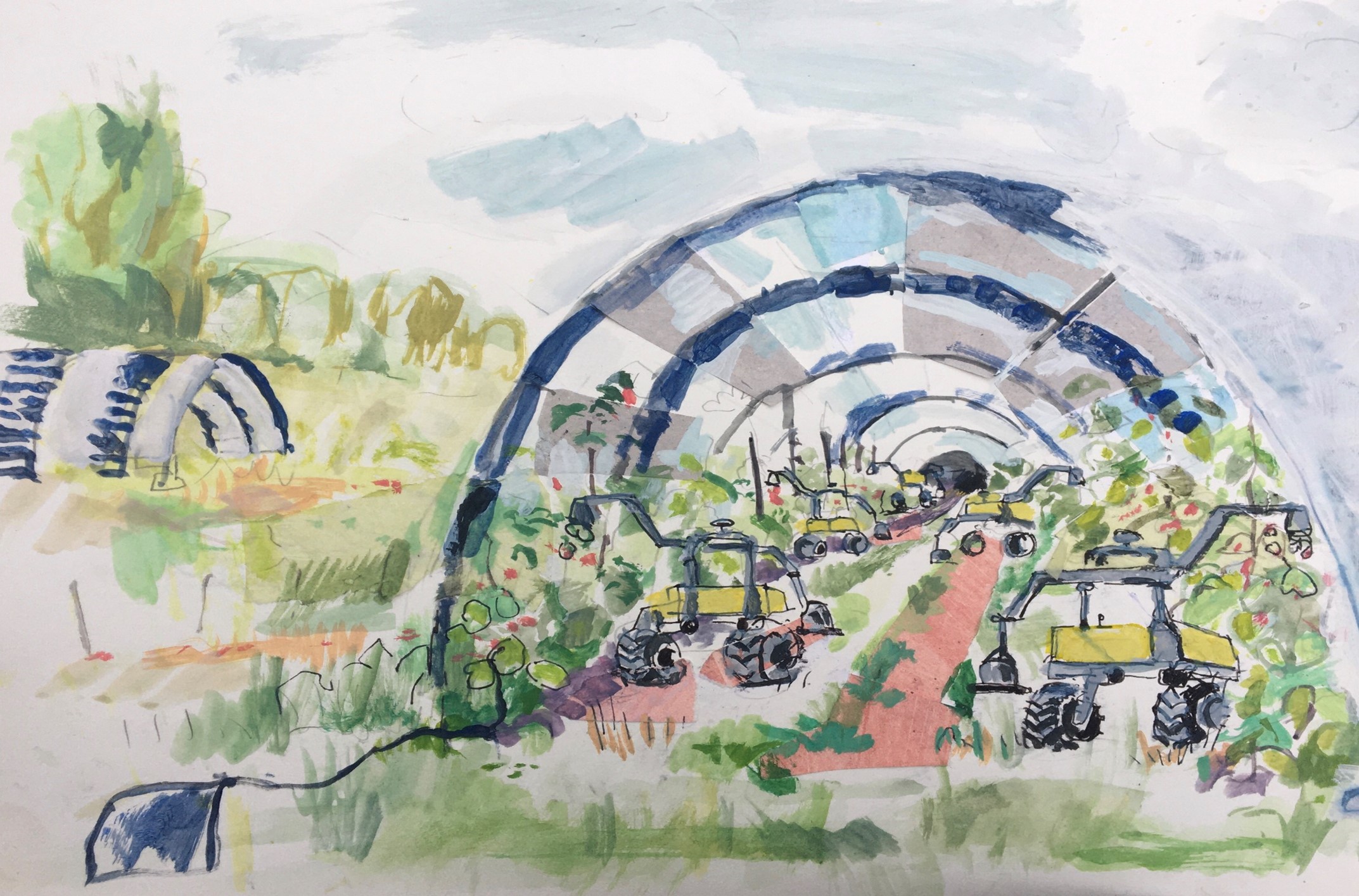 The Farming Innovation Programme study will learn more about the application of solar panel technology on the farm, with Hugh Lowe Farms Ltd, a Kent commercial soft fruit grower, in partnership with Polysolar Ltd.
Agrivoltaic materials enable a solar panel to generate electricity as well as protecting crops. The same panel can be used for harvesting solar photovoltaic (PV) power as well as growing crops beneath it.
The project, run by the University of Greenwich, has been awarded a quarter of a million pounds, through a UKRI grant, to explore if agrivoltaic materials can be retrofitted to existing greenhouses or polytunnels and help UK-protected agriculture to meet net zero-carbon targets.
The energy intensive and valuable UK berry fruit farming sector will trial installation of various next generation panels, practically and cost effectively, in a real-world commercial setting. The study will monitor the success of fruit crops and show how generated energy can facilitate automated farming.
Pictured is an artist's impression of what the polytunnels could look like in place on the farms.
The team of researchers is led by the University of Greenwich's Dr Elinor Thompson, Reader at the School of Science.
She said: "We have already worked with collaborators on the use of agrivoltaics with leafy crops*. It is great now to be able to try out the technology in a really big installation, on a valuable UK crop, as part of the country's efforts to reduce carbon emissions."
Martyn Rush of Polysolar Ltd said,
"Agrivoltaics has always been an area of interest for Polysolar, our PV-enabled domestic greenhouse product is proof of our belief in the sector. Working with academics and commercial growers on a larger scale gives us opportunities to try a variety of our PV technologies, delivering in-depth real-world data to support a wider roll-out assisting the transition away from fossil fuels.
"We are excited to continue our work with Dr Elinor Thompson in agrivoltaics and how PV can positively impact the future of covered crop growth and the electrification of agriculture."
Marion Regan of Hugh Lowe Farms said,
"Sustainable berry production will increasingly rely on automation and robotics so generating renewable electricity to power dispersed production units, with the added benefit of simultaneously producing a crop, is an exciting prospect. We are also delighted to be working with leaders in this field."