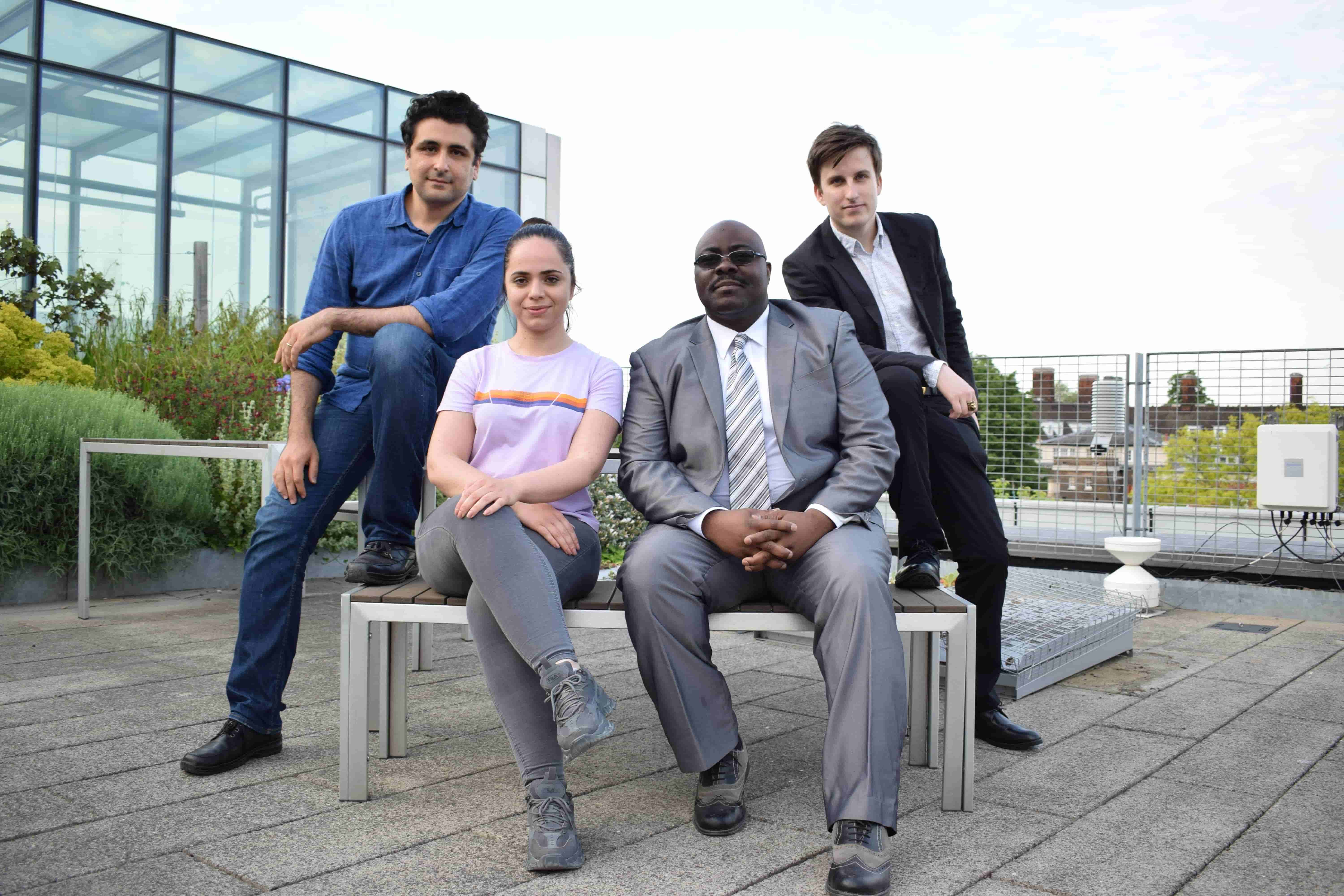 The annual competition is an online construction business simulation game open to students across the world, studying an honours course within the built environment sector.
The competition uses MERIT, an online game that simulates the management of a construction company. There are six weekly rounds in the early years stage of the competition and the top six teams become finalists. The winning team receives £2,000 in prize money at the 2021 Members' Forum in Sydney (virtual forum) and mentoring from leading experts in the industry.
The University of Greenwich team, Greenwich Construction, managed to successfully pass the early years stage after competing with 35 teams from various universities around the world to become one of the finalists.
The team is made up of three students, Biliamin Bakare-Tinko, Giovanni Bortolin and Klaudia Meta, and one tutor, Mohammad Sakikhales.
Team tutor, Mohammad Sakikhales said: "We found ourselves competing against the best and more experienced teams in the world. However, with a strong focus and determination to succeed, we progressed to the finals and will not rest on our laurels. The team's motivation for taking part in the competition is that it gives them the learning experience of blending classroom theory with the practice of running a construction company."
Biliamin Bakare-Tinko is an undergraduate student of Construction Management. He is the group team leader and oversees the financial and personnel departments of GC.
Giovanni Bortolin is studying Quantity Surveying and is responsible for managing the overheads, estimating, and bidding departments of GC.
Klaudia Meta is a postgraduate student in Construction Project Management. Having technical experience in construction, she is managing the construction department of GC.