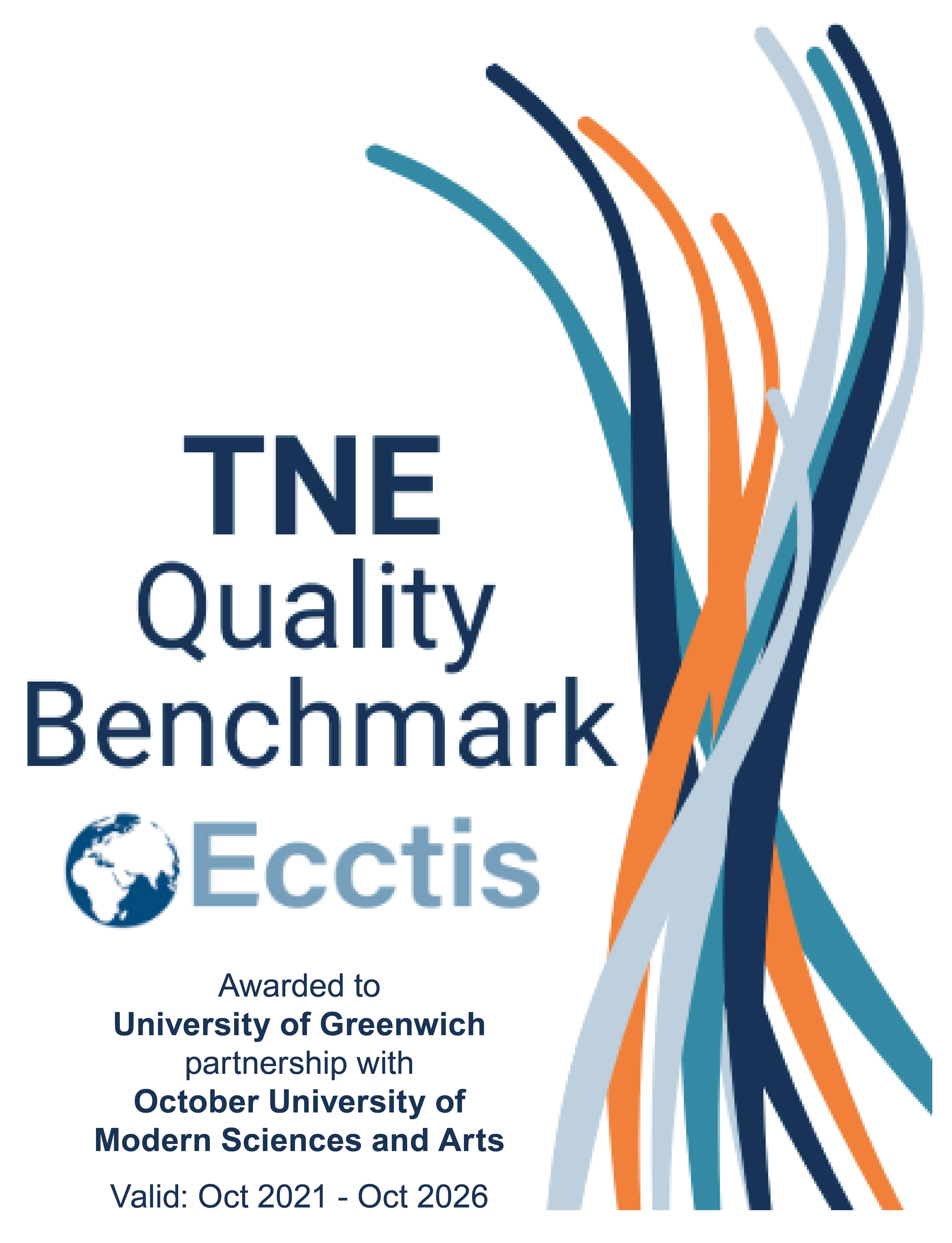 A team of international peers has found that the University of Greenwich has robust processes in place to provide reassurance that the TNE qualifications it offers in partnership with MSA University:
are of comparable standards to those of similar provision offered at its home campus;
provide a learning experience that enables students to achieve the expected learning outcomes;
are responsive to the education, training and skills needs of the location of delivery.
The findings of the international peer-review team have been scrutinised and endorsed by the international and independent TNE Quality Benchmark Advisory Board.
As a result of the successful TNE Quality Benchmarking, the University of Greenwich's partnership with MSA University has been awarded the TNE Quality Benchmark for a period of 5 years.
Ecctis is a worldwide, gold-standard provider of solutions and services in international education, training, and skills, and in the development and recognition of globally portable qualifications.
Ecctis provides official UK national agency services on behalf of the UK Government in qualifications, skills, and migration, including UK ENIC, the UK National Information Centre for global qualifications and skills.