Planet Mark will be a valuable partner to help the University of Greenwich reach its committed goal of achieving net zero carbon emissions by 2030.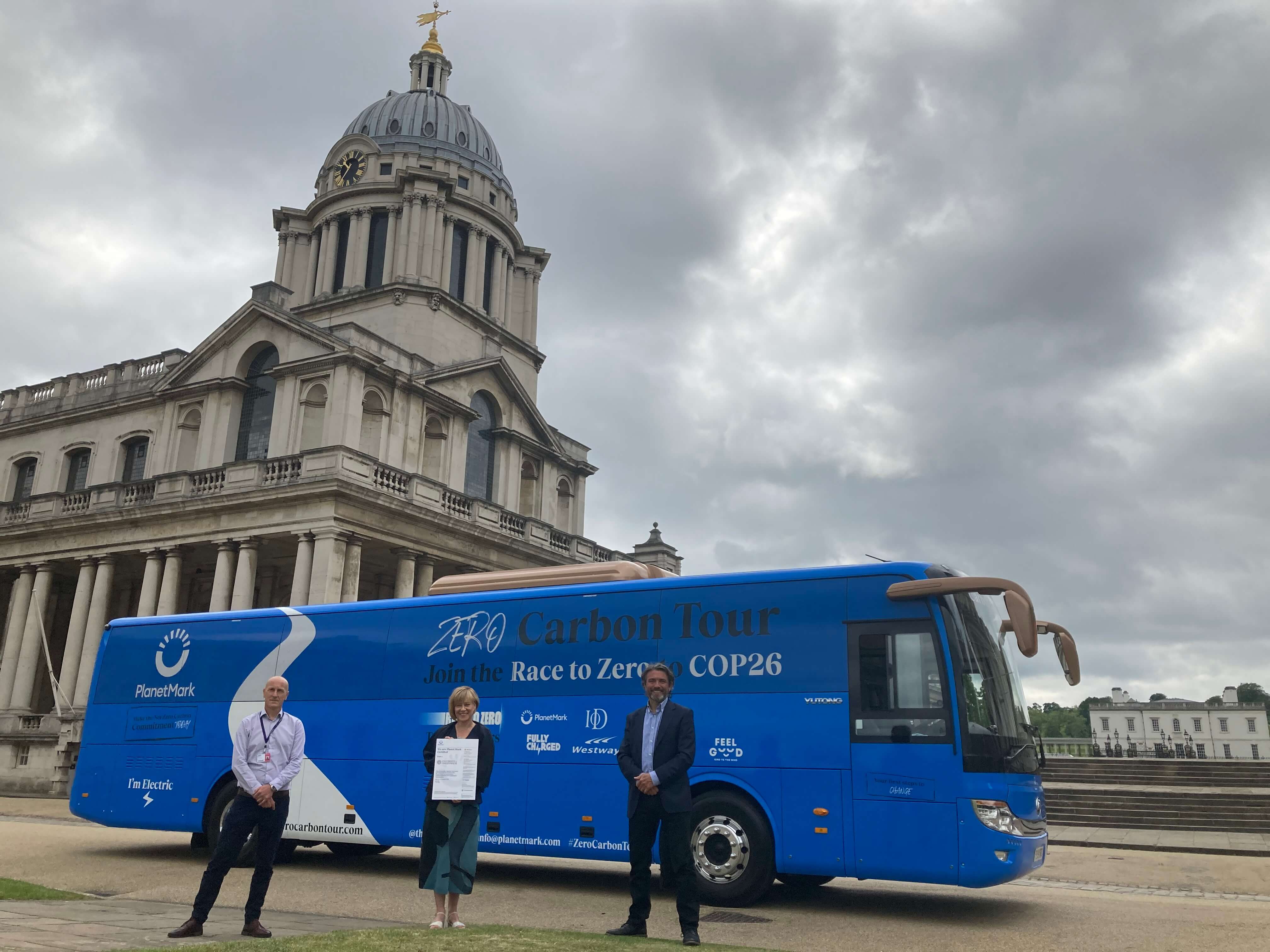 The partnership will focus on two key areas of collaboration, graduate jobs and the development and implementation of sustainable/net zero courses and teaching.
Helping students and graduates become employable after graduation is important for the university and setting the students up with the knowledge and skills to help companies to make the sustainability changes and transformation will drive meaningful change.
Planet Mark has a wealth of knowledge to support the co-creation of our courses to meet the environmental needs of any sector.
The university hopes this partnership will inspire other companies to embark on initiatives of mutual benefit to students and the future they will contribute to.
Simon Goldsmith, Head of Sustainability, University of Greenwich, said:
"The university is proud of the partnership we have with Planet Mark.
"We are both committed to making a zero-carbon future a reality and have worked together for over three years to help us progress towards our 2030 net zero target date.
"This partnership adds to our work, bringing net zero thinking into our teaching, learning and graduate employability pathways. Collaboration is the key to a successful net zero transition and we look forward to building on the work we are doing with Planet Mark."
Commenting on the partnership, Planet Mark CEO and Founder Steve Malkin, said:
"I still draw upon the skills today that I developed while studying for a degree in Civil Engineering at Thames Polytechnic, which later became the University of Greenwich.
"I am very proud to be continuing this relationship through our partnership, and hope today's students develop the same lifelong passion for sustainability that I have been so fortunate to enjoy.
"It is also our hope that this partnership inspires other companies to embark on similar initiatives with other universities to the benefit of students and the future they will contribute to."
The university's new Partnerships Hub works with commercial, public, and third-sector partners across the UK and around the world to create opportunities for Greenwich students to thrive at and beyond university, and for organisations to benefit from our partnerships, people, research, and leading-edge facilities.