The practical lab classes at the sports hall are for up to 48 students for six hours a week across Monday to Thursday, with online lectures taking place on Friday. Every student is issued with their own lab coat, safety glasses, marker pen, and a drawstring bag to keep their own items stored away in their locker. There is also a microphone for the lecturer to use in the large space and the sports hall is split into four zones with a teaching demonstrator per zone to assist students.
A strict two-meter social distance and a one-way system are in operation, students work at their own allocated workstation wearing masks and full PPE throughout the week in their course bubble, for example, Biology Year One students.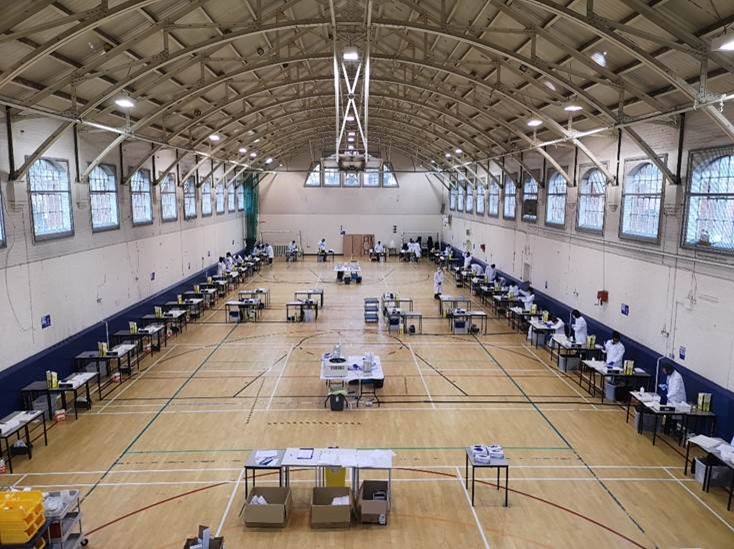 Accredited courses require practical elements in order to satisfy the professional requirements of the highly ranked science and engineering courses at the Medway campus in Kent.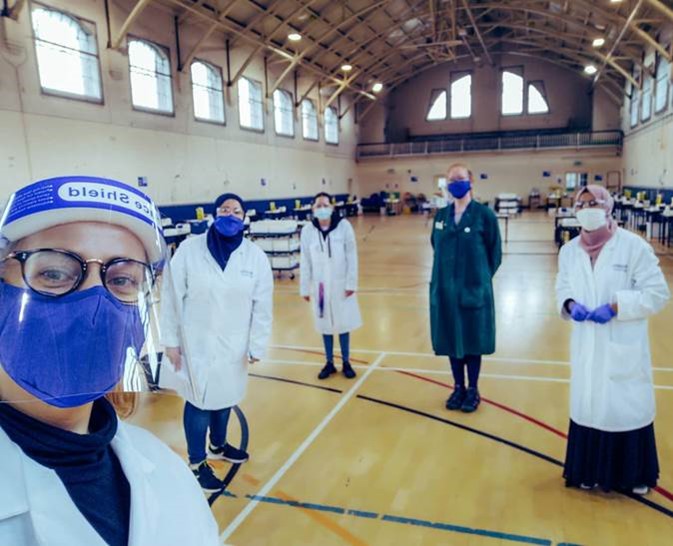 Associate Professor and Head of Biology, Dr Abigail Rickard, is working on the frontline with students every day, she adds
"The School of Science continues to be committed to providing our students with an outstanding student experience this year, and recognises, in particular, the importance of giving our students the very best opportunities to learn key laboratory skills. These practical classes form the fundamental basis to their success as future scientists whether they will be working in research or diagnostic laboratories around the globe. I personally have been so very proud of how all of our academic, technical, demonstrator, and support staff have worked tirelessly, together, to provide this opportunity for students. This has been matched equally by the dedication and fantastic attitude of our students who have adapted remarkably to our COVID-safe activities both on campus and those online."
Third Year Biomedical student, Raphaelle Boulas, was a little apprehensive about distanced learning after two years of studying on campus but really enjoyed the experience while working through the Medical Microbiology module.
"I wanted to thank you for putting so much effort in making a very original and interactive lesson; thinking critically about Koch's postulates, the advancements in our understanding of microbiology since his time, the relative dangers of different types of microbial entities, as well as the implications of the microbiome as a direct influencer of the brain through its relation to the bidirectional pathway to the enteric system and by extension the GI system was simply fascinating! I have been a little apprehensive about distanced classes, but I ended up enjoying the lesson more than I thought I could and learning very effectively. You have really risen up to the working/learning from home challenge; this is the gold standard of online teaching!"
University of Greenwich Vice Chancellor, Professor Jane Harrington, is full of praise for staff, adding:
"I'm so pleased to see how colleagues at Medway have transformed the sports hall into a socially distanced science lab, so that we can safely deliver a nearly normal practical offer to our first year science students".