The Generator, part of the University of Greenwich's Business School, aims to inspire and encourage students and graduates with new ideas. This year, the Generator gave away £14,000 to emerging entrepreneurs through Enterprise Challenge winners.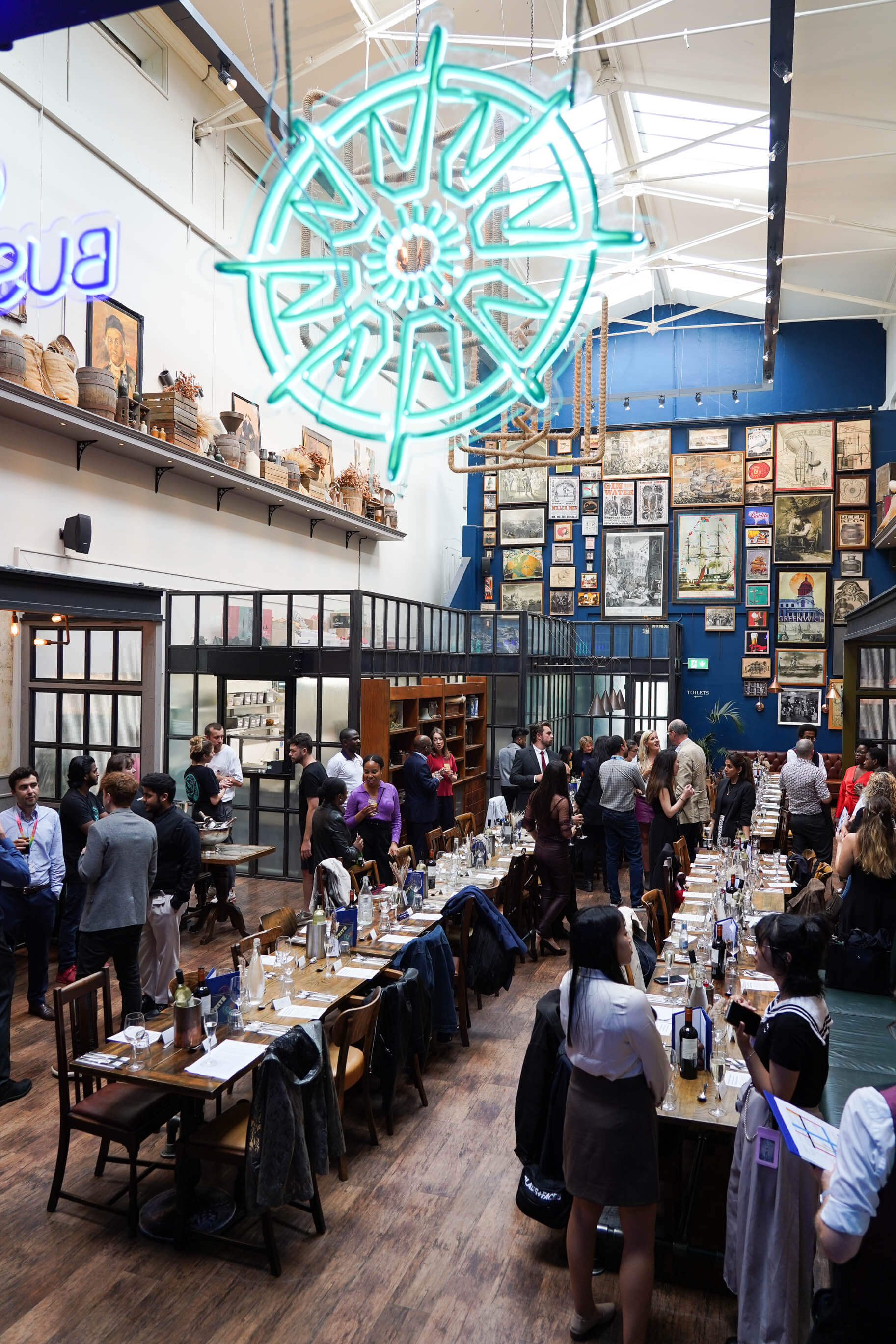 Partners of the Generator and the Greenwich Business School were invited to a three-course dinner to thank them for the work they've done with Greenwich Business School this year. Whether they volunteered their time as a mentor for the Enterprise Challenge, a speaker, a judge, a hack partner, or a placement host, all were thanked for their contribution.
Rachel Brown, Head of Enterprise and Innovation at the Generator said:
"We couldn't do the work we do without the support and generosity of our supporters who give our students real-world experiences to enhance their learning.
"This dinner was the first time we've been able to bring all of our network together at one event to thank them for their time, and to explore what new connections might be made.It was great to see mentors meeting each other and businesses hearing first-hand about the impact their support has had on our students.
"We're looking forward to carrying on conversations that were started on the night."
Guests watched on as three awards were given out:
Abdirahman Ahmed (Urban Rise) - Mentor Recognition Award
Cecile Bouchet (Peabody) - Partner Recognition Award
Alina Vladuca (Z-Hotels) - MBA Placements Recognition Award
Those in attendance also heard speeches from two recent Generator success stories. Danielle Bodjo spoke about the benefits of Enterprise Challenge Mentoring while Ishan Thakkar talked about Mentoring across the wider Generator Programmes.
The evening was hosted by the Old Brewery at the Old Royal Naval College.