16th Jun 2023 - 2nd Jul 2023

Greenwich Campus

Stockwell Street Building SE10 9BD
BOOK NOW to see a fantastic collection of student work from the disciplines of Animation, Architecture, Landscape Architecture and Urbanism, Graphic and Digital Design, and Media & the Creative Arts.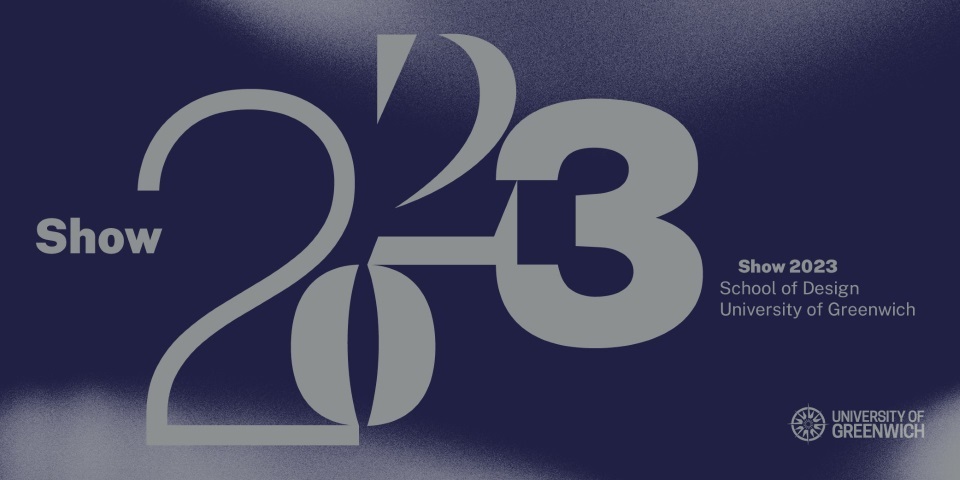 The University of Greenwich's School of Design is excited to announce its Degree Show 2023 - an exciting and engaging public exhibition, showcasing the work and skills of the graduating class of 2023.

Running for two weeks (from mid-June 2023) and open to the public, visitors to this free exhibition will see innovative design concepts, projects, and research in the following design fields - Animation, Architecture, Landscape Architecture & Urbanism, Graphic & Digital Design, and Media & Creative Arts.

The exhibition is the culmination of the hard work and dedication of approximately 300 students who have pursued their passion for design, focusing on creating solutions that benefit society. The exhibition - which takes place in the university's award-winning Stockwell Street Building in the centre of Greenwich - aims to celebrate our students' achievements, creativity, and excellence.

Exhibition visitors will be able to experience the latest design trends, concepts, and innovations while learning about the School of Design's commitment to inclusivity, sustainability, and excellence.

Don't miss out! Book your free ticket NOW for a self-guided tour.
Opening dates / times
The exhibition runs from Friday 16 June 2023 to Sunday 2 July 2023* (Monday to Friday, 12:00pm - 6:30pm / Saturday to Sunday, 11:00am - 4:00pm)*
(*Please note that the exhibition is closed on Saturday 24 June)
Book your ticket
Click here to book your ticket (Please note that one ticket must be booked for each person attending and that each ticket allows unlimited entries to the exhibition during the opening dates and times shown above).
ALUMNI; APPLICANTS; CURRENT STAFF; CURRENT STUDENTS; ENTERPRISE; GENERAL PUBLIC; MEDIA; PARENTS AND ADVISERS; PROSPECTIVE STUDENTS; PROSPECTIVE STAFF; RESEARCH COMMUNITY