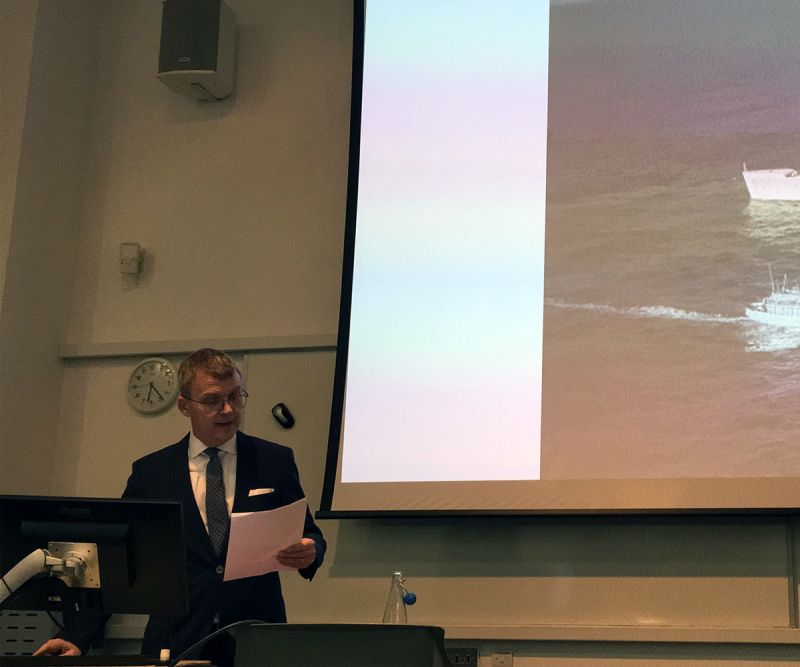 His Excellency Stefán Haukur Jóhannesson presented a talk entitled "The Peculiar Case of Iceland" at the university on 19 March.
The talk covered issues including the 2008 financial crash, the impact of Brexit and how small countries such as Iceland can still wield power in the international sphere.
Stefán has previously served as Ambassador to the EU, Belgium, the Netherlands, Luxembourg, and Liechtenstein. In 2014 he was the team leader of the OSCE Special Monitoring Mission to Ukraine.
Dr Matthew Jones, the organiser of the event, said: "Having previously hosted the Australian High Commissioner, the Deputy Prime Minister of Luxembourg and the Japanese Ambassador to the UK, we're thrilled to have hosted yet another high-profile international diplomat at the university.
"Stefán's talk was both interesting and illuminating and gave some real perspective not just on Iceland's role in the world, but also on how the UK is viewed by our European neighbours.
"One of the benefits of these talks is that our students get the opportunity to engage with political practitioners, to listen to and question those with real world political experience. It is a valuable exercise for those who attend these events."