The University Centre Hadlow is a dedicated part of Hadlow College offering a rural campus setting for our courses in partnership with the University of Greenwich. There are currently 600 students learning at Hadlow College.
Hadlow College is set in the heart of the Kent countryside near Tonbridge amid 265 acres of prime arable land, woodland, lakes and other natural habitats. The site includes residential accommodation on-campus with further en-suite accommodation a short distance away.
Study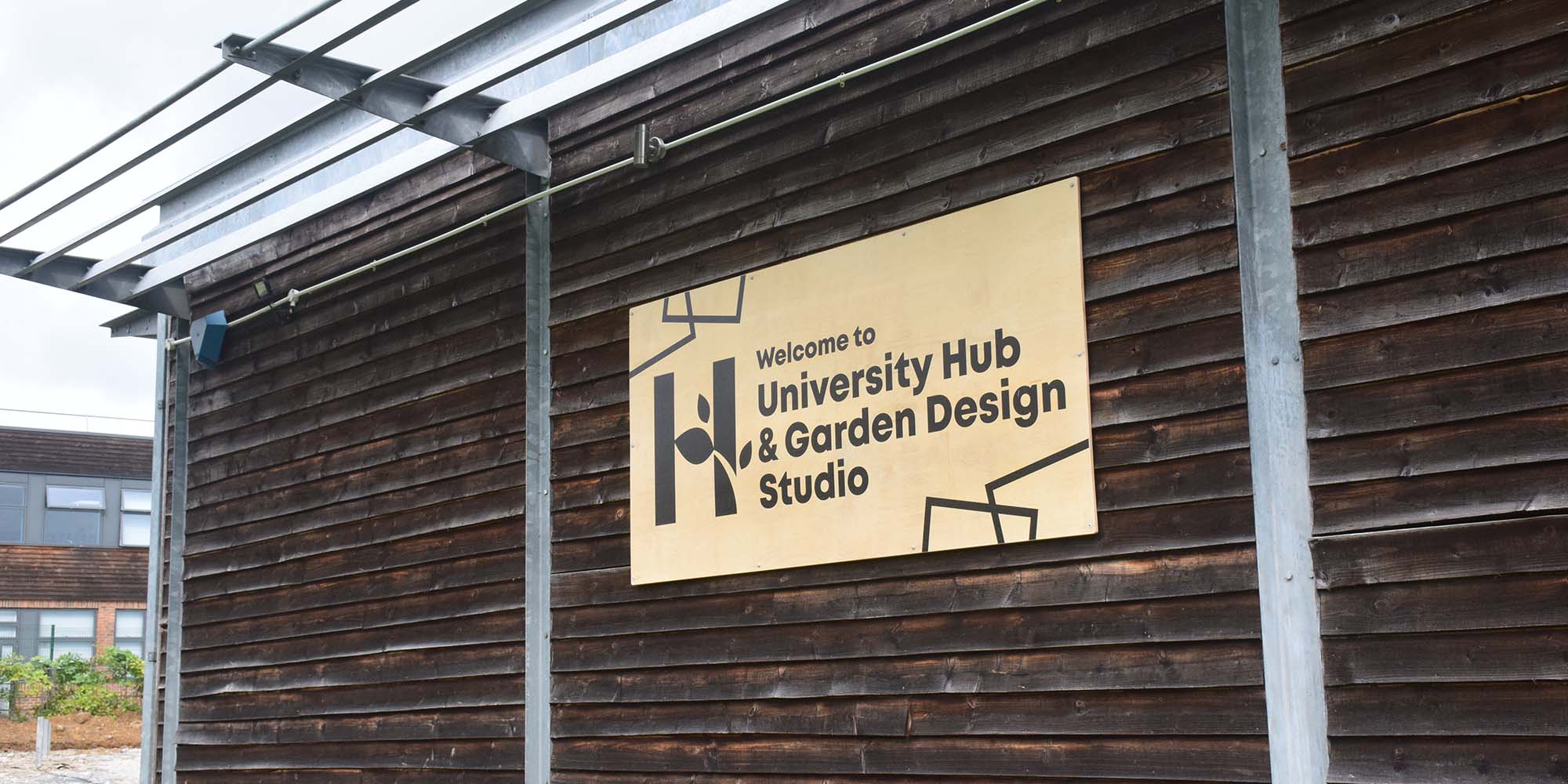 All of the higher education programmes at Hadlow are delivered in partnership with the University of Greenwich. Students benefit from small class sizes and one-to-one contact time with tutors whilst gaining a degree from a highly respected and recognised institution.
Programmes include International Agriculture, Animal Conservation and Biodiversity, Applied Animal Behavioural Science and Welfare, Zoo Husbandry and Management, Aquaculture and Fisheries Management, Equine Training and Management, Equine Sports Therapy and Rehabilitation and Commercial Horticulture.
Facilities
The campus includes a fully-functioning commercial farm, which is home to the College flock, lambing sheds and 150 acres of paddocks for our llamas, pigs, goats, chickens and ducks. Situated alongside the farm, the College has a state-of-the-art Animal Management Unit housing over 200 species, a 120-seat lecture theatre, examination rooms and a commercial dog-grooming salon.
Their facilities include a dairy, with a herd of 120 cows, and the Grove Farm complex, run as a commercial fishery, with a fully-stocked fish hatchery and restored fishing lake, providing students with practical aquatic management experience.
With orchards, 10 acres of landscaped gardens maintained by staff and students, and commercial enterprises such as a garden centre, tea room and farm shop selling produce grown on-site, the College's excellent facilities provide students with genuine commercial experience.
University Centre students also benefit from dedicated 'university hubs' for their exclusive use. These can be used for quiet study, for socialising with friends or discussing tutorial topics with classmates. Discover more about the University Centre Hadlow on the College's website.